Power dressing is back – but banish all thoughts of Eighties shoulderpads
The latest versions are all about looking the business and getting the job done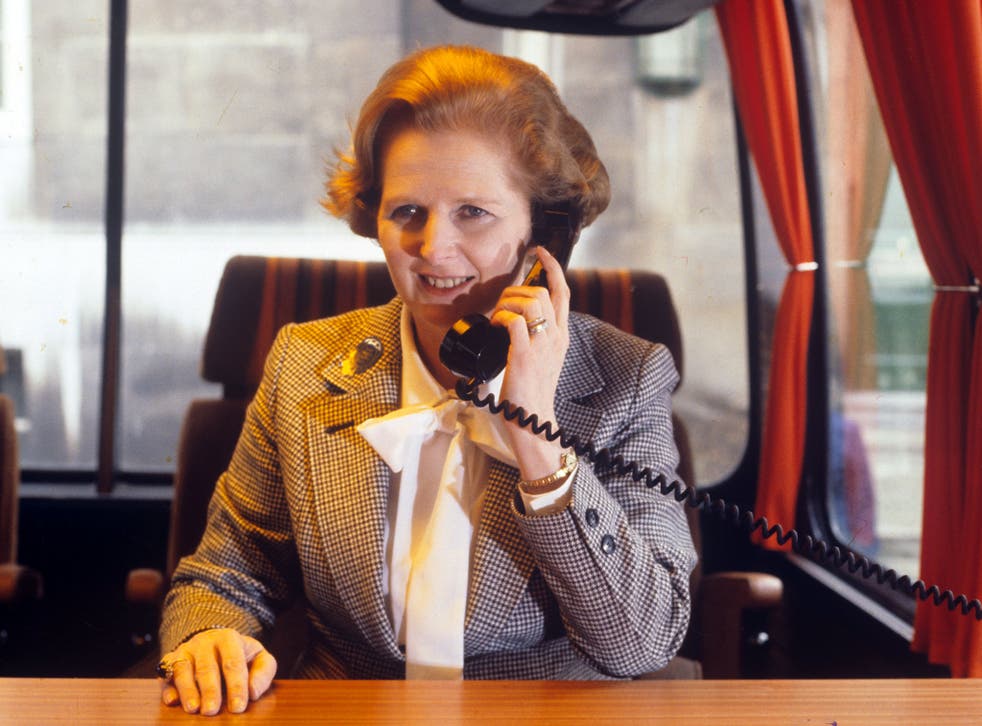 Power dressing. It's a notion fashion often trumpets as the next big thing – generally right after a period when women have been urged to waft around listlessly in hippy duds like Talitha Getty, or don diaphanous nighties during the day. Guess what? It's back for spring 2015 – but, in the current ADHD scramble of "Faster Fashion" (at both high end and high street), it's uncomfortably coexisting with hippy frills and drippy slips.
However, there's a twist to fashion's most recent incarnation of power dressing. For once, designers seem to be looking beyond its favourite, frequently rehashed cliché – namely the Dairylea triangle silhouette of sharp shoulders and short skirts that scream "authority", via Thatcher the Milk Snatcher and Joan Collins as Dynasty anti-heroine Alexis.
"I tried to avoid the phrase 'power dressing' in the context of the exhibition because I think we associate it with a very particular, 1980s quite masculine suit," says Donna Loveday, who co-curated the Design Museum's current exhibition Women Fashion Power (until 26 April). Of the exhibition, she states: "It's not power dressing. It's using clothes to suggest power." That's age-old – from Elizabeth I in her eyes and ears-embroidered cloak (not so subtle), to her contemporary incarnation and her ever-present hats (a subtler monarchical echo of the crown, without the weight).
Designers seem to have, finally, got the message. Maybe it's a spin-off from fashion's co-opting of feminism last year – a practice so ubiquitous it led Time to propose "feminist" as one of a list of words to ban in 2015. That, understandably, provoked a backlash: the publication has since apologised, but you understand its intention. It's not the ideology of the term, but its appropriation and overuse that the magazine objected to. In any case, it seems to have led designers to propose power dressing for spring without compulsory shoulder-stuffing, instead exploring a myriad incarnations of powerful women.
Power-dressing: The new generation

Show all 5
Nice idea. But when its realisation is a model walking wordlessly down a catwalk, power has to be evoked through appearance alone. That's rarely subtle. Domenico Dolce and Stefano Gabbana dressed their women as matadors; Donatella Versace cut her skirts short and taut – dressing sexily is her interpretation of power dressing. Tom Ford thinks very much the same, with his soaring hemlines and skinny flares kicking out over hyper-high shoes, models attenuated and towering at an altitude of roughly 6ft 6in. When his models had their breasts bared, bar strategically-placed jewellery, they resembled 21st century Boudiccas braving battle.
Of course, the physical manifestation of power varies according to the eye of the beholder. I saw Tom Ford's prowling, platform-shod models as embodiments of female power; many perceived the exact opposite, in those stocking-top short hemlines and fembot nipple pasties. They saw Ford's femmes not as fatales, but as surrendered women.
Perception is a big issue. Take the work of Lee Alexander McQueen, whose early collections of intentionally tattered clothing were frequently accused of misogyny. "I design clothes because I don't want women to look all innocent and naive, because I know what can happen to them," said McQueen himself back in 1996. "I want women to look stronger."
"I remember being shocked when people said, 'Oh, it's misogynous, it's misogynous'," says the stylist Katy England, McQueen's creative director on those shows. "I thought, 'What the hell are they talking about?' I didn't really get that at all." Case in point: the opening two spaces in the Victoria and Albert Museum's Savage Beauty exhibition, devoted to those early, "difficult" McQueen shows, consist almost entirely of clothes donated by women who (sometimes) bought and (always) wore the designer. They felt empowered by McQueen's provocative clothes, not encumbered.
That's a big issue with fashion pushing a power trip: who's to say how authority is articulated via clothing? Maybe it isn't even visual: when I think of power dressing, I automatically think not of Joan Collins or Armani power-suits, but of Phoebe Philo's clothes for Celine.
In fact, Philo's clothes are very similar to those of Armani in the Eighties – excluding the signature width of the shoulder. What Armani's clothes represented to a generation of women was an escape from dressing to be decorative: they were clothes for business, machines for living, to borrow from Le Corbusier. That's why women wear Celine today – it looks great, sure, but it does so unobtrusively. It lets you get on with your job.
Interestingly, Donna Loveday cited not a love of shoulder pads nor the impact of royal portraits as the impetus behind the Women Fashion Power exhibition. Rather, it was the exact opposite, of looking at "powerless best-dressed lists". You could argue that, as a result, the visual impact of clothes takes second place to a focus on the experience of women – from the mayor of Paris, Anne Hidalgo, to Dame Zaha Hadid – actually wearing their clothes.
Fashion can be empowering, I insist. Dame Vivienne Westwood – another woman included in the Design Museum exhibition – once said, "You have a much better life if you wear impressive clothes." The idea of dressing for success is as Eighties as, arguably, the notion of power dressing, but both have a validity today. Hillary Clinton is quoted in the Design Museum exhibition saying: "Now it's sorted. Women can express who they are more. You have to be aware of conventions, but you don't have to be a slave to them."
Maybe that's the most modern and relevant statement fashion can make about dressing women: that the choice, from Ford fembot to Dolce matador, is yours.
How powerful is that?
Register for free to continue reading
Registration is a free and easy way to support our truly independent journalism
By registering, you will also enjoy limited access to Premium articles, exclusive newsletters, commenting, and virtual events with our leading journalists
Already have an account? sign in
Register for free to continue reading
Registration is a free and easy way to support our truly independent journalism
By registering, you will also enjoy limited access to Premium articles, exclusive newsletters, commenting, and virtual events with our leading journalists
Already have an account? sign in
Join our new commenting forum
Join thought-provoking conversations, follow other Independent readers and see their replies