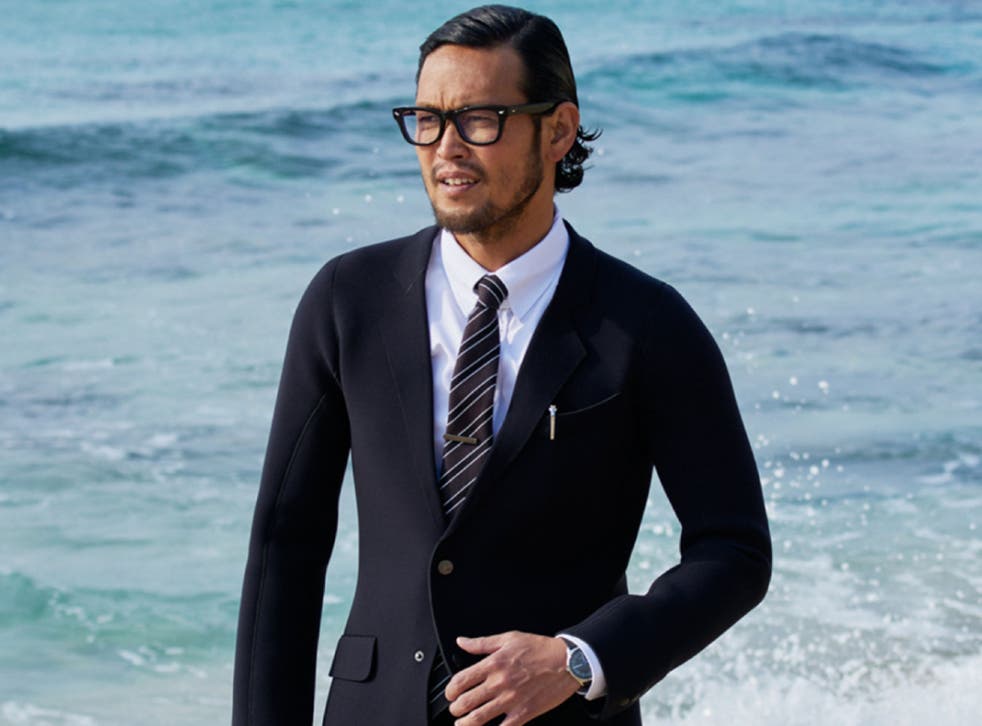 Quiksilver designs £1,300 wetsuits that look like actual suits
Good news for the surfer looking to balance their hobby with their busy working life (sort of)
Linda Sharkey
Thursday 30 April 2015 17:17 Comments
Now you can head to the office straight from the waves thanks to Quiksilver's latest invention, a wetsuit that looks like an actual suit and it can be yours for the not insignificant price tag of $2,500 (approx. £1,300).
The True Wetsuit was designed by Quiksilver in Japan and is made from jersey neoprene and a stretchy "dryfright" fabric. It looks like a complete tight suit with trousers, jacket, shirt and even a tie.
The sportswear brand offers the wetsuit in black, navy and there's even a tuxedo version, all labelled Office Smart, Casual Friday, and Party Tuxedo respectively.
While the waters at this side of the pond might be too cold to ride a few waves at lunchtime, surfers in warmer lands could combine business and surfing successfully with this addition to their wardrobe. Sort of.
Whether anyone will actually wear the suit is yet to be seen, but we've got to admit that it will be one dapper surfer who dares.
Register for free to continue reading
Registration is a free and easy way to support our truly independent journalism
By registering, you will also enjoy limited access to Premium articles, exclusive newsletters, commenting, and virtual events with our leading journalists
Already have an account? sign in
Join our new commenting forum
Join thought-provoking conversations, follow other Independent readers and see their replies