Reiss's fashion pieces

Show all 13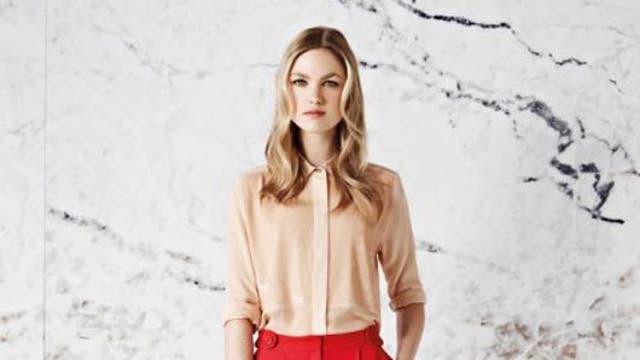 Reiss's fashion pieces
The high-street chain has gone from strength to strength recently – and its new designer aims to keep it that way, discovers Gemma Hayward
Gemma Hayward
Sunday 09 September 2012 16:24 Comments
It's only a year since Manuela Morin took up her role as creative head of accessories at Reiss, but after two impressive collections that have gone down a treat on the high street, she has been given the task of looking after the whole package. As of today, she becomes the new womenswear creative director.
Her CV reads like an A to Z of luxury leather goods. Her first job was at the exclusive Italian label Bottega Veneta, and this was followed by successful stints at Tanner Krolle and Stella McCartney as creative director and head of accessories design respectively.
"It's exciting working with Reiss," Morin says of her appointment, "and my goal is to captivate our clients and continue to strengthen the brand identity and doing much more of what the label does best: cool, modern and sexy."
And while the brand is enjoying a bit of time in the spotlight with worldwide recognition after a certain lady chose a cream ladylike dress from Reiss for her official engagement picture (and has been spotted wearing the brand on many occasions since), it could risk losing trendier customers who come through the door to slip into skinny leather trousers and silk blazers from their 1971 range – a capsule collection of more directional casualwear.
But even if the brand has got a bit posher at its roots, that doesn't concern Morin. "The Duchess of Cambridge has great personal style and attitude," she says. "We're thrilled she wears Reiss." It's true that celebrity sells – and can't hurt when that celebrity is young, beautiful and married to the future King of England. As long as it keeps its edge, Reiss can't go wrong.
Simple, fuss-free statement pieces for autumn come in neutrals, bold and pastels – and they'll suit any taste or working wardrobe, whether you're a princess or a PA.
We'll have to wait and see what Morin has up her sleeve when it comes to the clothing collection, but this season's accessories are a demonstration of her many strengths as a designer.
Lace-up ankle boots in suede, and patent toe court shoes in berry reds and greys chime perfectly with this season's dark but pretty gothic romanticism, and minimal day-time totes and modern leopard-print clutches will keep bag enthusiasts and fashion magpies happy all season long.
Register for free to continue reading
Registration is a free and easy way to support our truly independent journalism
By registering, you will also enjoy limited access to Premium articles, exclusive newsletters, commenting, and virtual events with our leading journalists
Already have an account? sign in
Join our new commenting forum
Join thought-provoking conversations, follow other Independent readers and see their replies