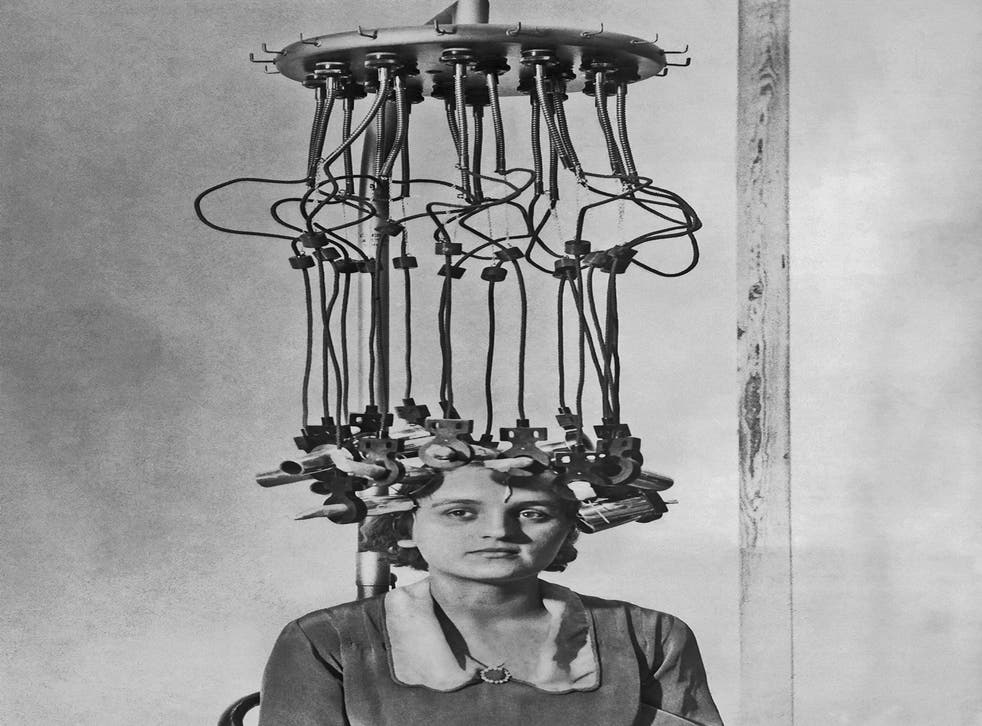 Rhodri Marsden's Interesting Objects: The Nessler Permanent Wave Machine
Nessler believed his machine, which transformed hair into a "soft, wavy mass", would change women's lives forever
Rhodri Marsden
Sunday 04 October 2015 07:59 Comments
This week in 1909, 34-year-old Karl Nessler unveiled a machine which, he believed, would change women's lives forever. On 8 October, a gathering of specially invited hair professionals assembled at his salon at 245 Oxford Street (now the Sierra Leone High Commission) to watch a six-hour process that would transform the hair of his wife, Katharina, into a "soft, wavy mass". This was, he reckoned, "the wave of the future".
Nessler, who styled himself Charles Nestle, after spending some time in Paris, had permed his long-suffering wife's hair a number of times and left her with scalp burns on more than one occasion. The process gave not a hoot for health and safety; it used as its basis the hair tongs that had been invented by Frenchman Marcel Grateau in 1872, but introduced a chemical treatment where alkali was applied to the hair (initially cow urine, later borax paste). Hefty brass rollers weighing around 1kg were then heated to around 100C in order to create the desired effect. On the big day, Nessler hung the rollers using a chandelier-type suspension system and used counter-weights to stop the red-hot metal touching his wife's head.
The resulting contraption may have astonished his fellow hairdressers, but it didn't prompt them to put in an order. Three years later, his invention ignored, Nessler put in for a British patent ("A New or Improved Process of Waving Natural Hair on the Head") and during the war he took himself off to the US.
There, with a less cumbersome machine, he would find his fortune.Branches of his salon opened all over the mid-West – but in 1929 that fortune evaporated in the Wall Street crash.
Register for free to continue reading
Registration is a free and easy way to support our truly independent journalism
By registering, you will also enjoy limited access to Premium articles, exclusive newsletters, commenting, and virtual events with our leading journalists
Already have an account? sign in
Join our new commenting forum
Join thought-provoking conversations, follow other Independent readers and see their replies