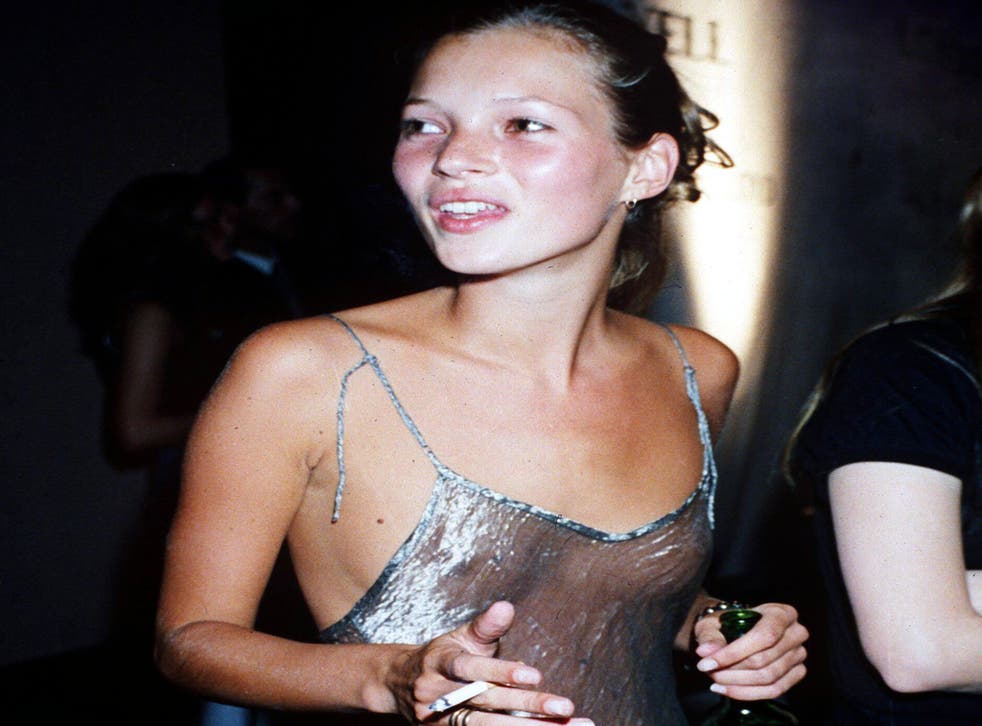 See-through fabrics: They are a staple this season, but can they work in real life?
Sheer fabrics abound this season, but can you incorporate them into real life without being arrested for indecent exposure?
For an industry that is ostensibly concerned with clothing the body, there's a surprising amount of nudity in fashion. A hint of nipple here, a buttock bared there, is all part and parcel of attending most fashion shows, and the flesh flashing only increases when it comes to the spring/summer collections.
Catwalk collections are there to make an impact, to showcase the extreme version of a designer's ideas. These are often modified for modesty by the time they are translated into the commercial versions that end up in store. Still, sheer fabrics abound this season, but can you incorporate them into real life without being arrested for indecent exposure, or falling foul of your company's dress code?
"This trend can work in everyday life," says Lauren Thurston, a junior buyer at Figleaves.com, a specialist lingerie and swimwear site. "The key is adapting it to suit your lifestyle. You could wear a body under a sheer blouse to provide more coverage for work. Invisible lingerie allows the clothes to do the talking, while bright colours and neon make a feature out of your underwear for a night out. We wouldn't recommend going for a sheer bra under a see-through top though."
Kelly Dunmore, a lingerie stylist at Rigby & Peller, agrees: "There's a sliding scale to this trend, but the key thing to bear in mind is that your lingerie needs to complement the overall look not distract from it. Lingerie decisions need to look intentional – whether this is choosing a style and colour that works harmoniously or intentionally contrasts." As Rigby & Peller is blessed with a Royal Warrant, one wonders if the Queen takes such sage advice to heart.
Regardless of style, fit is the most important factor when choosing underwear – diaphanous fabrics are often also clingy or tight, adding an extra element of exposure. "Well-fitting lingerie is an absolute must-have with this trend, regardless of size or whether you're going for subtle or sexy," instructs Dunmore. "Well-fitted pieces will not only help achieve the perfect silhouette, but ensure that layering stays in place and that lines remain clean and minimal. This is especially true with strapless or bandeau pieces, which can slip out of place and give you overspill, whatever your size."
See-through season: The sheer trend on spring/summer catwalks

Show all 6
But it's not just a translucent top half that needs tackling: dresses, skirts and even trousers come in sheer fabrics this season, meaning that VPL (visible panty line, that Nineties' sartorial scourge) is back at an unprecedented level. Dunmore thinks that Spanx shorts are a less than aesthetically-pleasing solution, a fact that anyone who has trussed themselves up in teeny-tiny Lycra can agree with. Instead, she recommends invisible briefs for their smooth lines – thanks to a lack of seams – and full coverage, handy if an errant breeze threatens to recreate Marilyn Monroe's infamous scene from The Seven Year Itch.
Shapewear may not be known for its sex-appeal, but it has evolved since the Nineties with designs that less resemble medical equipment and varied degrees of control. Spanx, probably the best-known brand on the foundation garment market, has launched a range of more comfortable briefs and thongs that are designed for everyday use.
Whether you can see it or not, a correctly fitting bra will immediately change the way the clothes on top look, in part by shaping the body underneath, but also the way you feel. The link between underwear and emotional and physical wellbeing is obvious – feeling supported physically has an impact on posture and back health, as well as body image and self-confidence. "Wearing a good-fitting and supportive bra can be a revelation," says Thurston. "You feel more comfortable, supported and more confident."
Priya Bal, lingerie and beachwear buyer at Harvey Nichols, agrees that fit is often a deciding factor, even for the department store's trend-led customers: "Our customer is fearlessly stylish, and looking for a variety of styles they can experiment with. Many customers enter the department with an idea of what lingerie they are looking for, often more detailed pieces that are made to be on show. Once they speak to our expert stylists they realise that buying the right size bra can really make a difference to their shape, not to mention how it makes them feel."
Interestingly, given how international Harvey Nichols' customers are, a wide range of skin tones is not their first priority, says Bal. "While we offer a range of nude tones, what our customer is really looking for is a good-fitting bra. We find that this is ranked higher than the shade of the piece."
True as this may be, having to choose between fit and colour-matching is nevertheless frustrating for women of colour. Not least Ade Hassan, who last year founded Nubian Skin, a range of lingerie and hosiery in tones from creamy coffee to rich brown, in order to redefine a concept of nude that, in the UK at least, has been too narrow for too long.
After all, whether you opt for sheer delights or not, shouldn't everybody be able to build their wardrobe on a firm foundation?
Register for free to continue reading
Registration is a free and easy way to support our truly independent journalism
By registering, you will also enjoy limited access to Premium articles, exclusive newsletters, commenting, and virtual events with our leading journalists
Already have an account? sign in
Register for free to continue reading
Registration is a free and easy way to support our truly independent journalism
By registering, you will also enjoy limited access to Premium articles, exclusive newsletters, commenting, and virtual events with our leading journalists
Already have an account? sign in
Join our new commenting forum
Join thought-provoking conversations, follow other Independent readers and see their replies