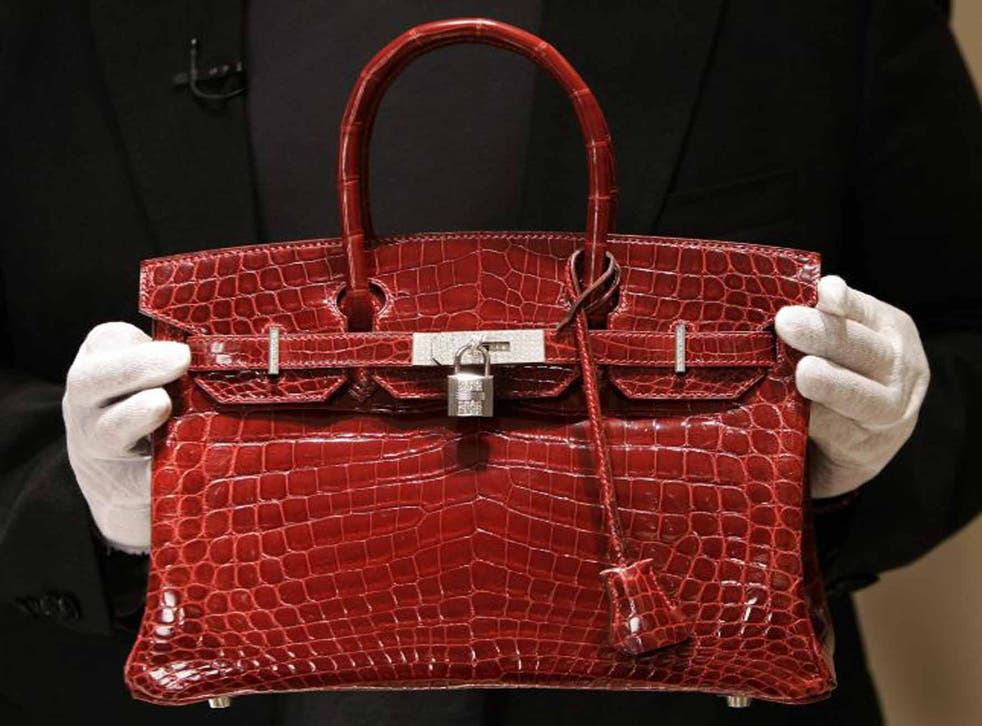 Should fashion companies let social media influence what's hot and what's not?
Fashion companies can now instantly know their shoppers' views, but does that have a good effect on designers?
Understanding your customer has been key to business success since day dot. But where those customers were once happy to put up and shut up with what was on offer, they've now been given a voice by the internet – and aren't afraid to use it. Smart retailers have cottoned on to this new version of people power, and are embracing it as a way to propel their businesses using the internet to access information in an unobtrusive way like never before.
"Across our different markets, we know things like what time our customers are shopping: for example, in Japan, they rarely shop during work hours and in Germnay they like to shop on a Sunday," explains Stephanie Horton, chief marketing officer of Farfetch.com.
In addition, social media means that we freely share our likes and dislikes, providing valuable instant feedback. "The fashion industry used to be very inaccessible to the end consumer," Anita Barr, fashion director of Harvey Nichols, says. "But now customers can get a level of access that they never would have before. They are more informed than ever, which has empowered them, and they also have the platforms to share this information along with their opinions and views. Social media is an important listening tool and Twitter is one of our biggest platforms."
No matter the platform, there are passive and active ways to engage with a brand, and customers are increasingly opting for the latter. Recently, both Topshop and Victoria's Secret have responded to customer protests on social media about the body image they are promoting.
If Laura Berry had been frustrated by the diminutive size of Topshop's mannequins 10 years ago, she would probably have complained to someone in the store; maybe she would have been taken seriously, but one dissenting voice is easy to ignore. But it was in 2015, and, as is the modern way, Berry voiced her frustrations through social media. Berry's message on Topshop's Facebook page was liked more than 3,000 times and generated over 700 comments.
Topshop took notice, responding through Facebook: "We have taken yours and other customers' opinions and feedback on board and going forward we are not placing any further orders on this style of mannequin. The views of our customers are extremely valuable and we apologise if we have not lived up to the levels of service that we aim to deliver." That Topshop's Facebook page has over four million likes of its own proves how important social media is to the modern brand, especially one focused on a young customer.
"Brands are a lot more answerable than they used to be," says Graeme Moran, fashion editor of Drapers. "The power of social media has really given everyone a voice and in that sense shifted the power. Brands have to react because something going viral can be a lot more damaging nowadays."
Luxury-goods brands aren't immune to people power, either. Last month, Hermès launched an investigation into reports of malpractice at one of the crocodile farms that provides skins for its celebrated Birkin bags. After the animal-rights group Peta released a video detailing the alleged abuse, Jane Birkin herself issued a statement asking Hermès to "debaptise" the crocodile version of her namesake bag. Hermès swiftly responded, explaining they would investigate immediately, but would the outcome have been the same without Birkin's involvement?
Post-recession, brands and retailers are increasingly conscious of how best to court customers – engage with them now and retain them for the future – and the rise of social media appears to provide the answer. "The power is very much with the customer," says Sarah Watson, vice president of social commerce at Net-a-porter.com. "Whether it's a recommendation, a written review or an endorsement by a celebrity or influencer, the more informed the customer, the more empowered they are.
The knock-on effect of this is that they can drive retailers to change, in a way that suits them – from delivery times to quality of products to service." While the company has always been customer focused, thanks to its recently launched social app, The Net Set, the team is able to access intelligent insight like never before: "Previously, information could be gathered by analysing activity across social channels, but now it's concentrated on our own platform it's far easier to spot emerging trends and update our strategy accordingly."
For smaller scale businesses, who can't necessarily afford to conduct traditional market research, an immediate connection to the customer is invaluable – and benefits both parties. Look at Craig Green: the menswear designer debuted womenswear for spring/summer 16 in response to female customers all but begging for a range of their own.
When British brand Finery launched at the end of last year, it immediately struck a chord, thanks in part to that customer research. "The idea for Finery was very much grounded in a customer profile," says Caren Downie, founder and brand director. "We feel tangibly connected to the women who shop with us. It's such a pleasure to see how engaged our audience is – we receive emails every week from customers."
That positive feedback is gratifying, but designers shouldn't let it rule their work, Moran says. "The joy of direct feedback is that you can get the positive and the negative right away. But brands need to evolve from the positive, rather than just churning out what has been popular, or the customer will get bored. High street brands can be a lot more reactive, so that instant feedback is really helpful in shaping what they do on a much faster and smaller scale. They can make changes or back emerging trends much quicker, so customer engagement can be a lot more powerful."
Join our new commenting forum
Join thought-provoking conversations, follow other Independent readers and see their replies