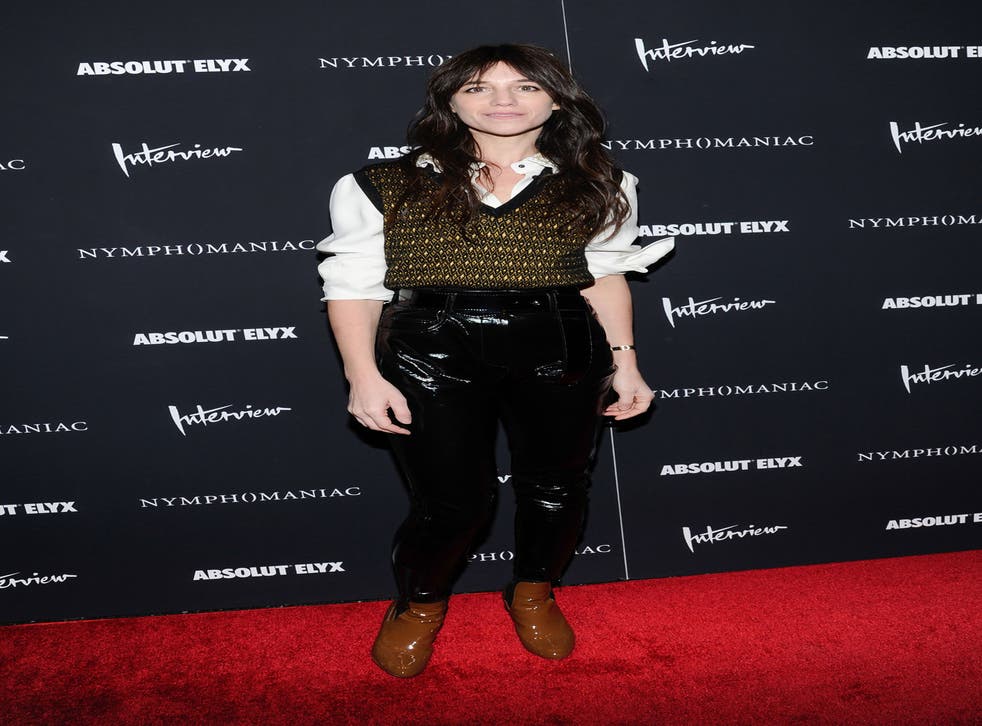 Style shrinks: Our experts analyse Charlotte Gainsbourg's S&M librarian look
The hair/make-up
Rebecca Gonsalves: Nigella and all at British 'Vogue' take note: this is how to do 'no make-up' make-up.
Mike Higgins: The slightly insane gaze of a woman who has starred in three (three!) Lars von Trier films. Beyond lipstick.
The top
Rebecca: Pushed-up sleeves and a 'Last of The Summer Wine' knit balance out a feminine lace collar in a singularly Rive Gauche way.
Mike: Cut to Alan Bennett's dressing room, where a confused playwright is wondering who on earth pinched his sleeveless woolie-pullie.
The boots
Rebecca: Gainsbourg bagged a total look from Nicolas Ghesquière's debut for Louis Vuitton mere days after the catwalk show – she must be clicking those heels with glee .
Mike: Sorry: no one should sign off a look with a giant pair of half-licked Werther's Originals.
The trousers
Rebecca: Wipe-clean trews are a fitting choice for the 'Nymphomaniac' premiere, but the skin-tight fit means she'll have to pass on the popcorn.
Mike: If the top half is Wallace on dress-down Friday, the bottom is shinier than Gromit's nose. Un coup de vinyl.
Register for free to continue reading
Registration is a free and easy way to support our truly independent journalism
By registering, you will also enjoy limited access to Premium articles, exclusive newsletters, commenting, and virtual events with our leading journalists
Already have an account? sign in
Register for free to continue reading
Registration is a free and easy way to support our truly independent journalism
By registering, you will also enjoy limited access to Premium articles, exclusive newsletters, commenting, and virtual events with our leading journalists
Already have an account? sign in
Join our new commenting forum
Join thought-provoking conversations, follow other Independent readers and see their replies