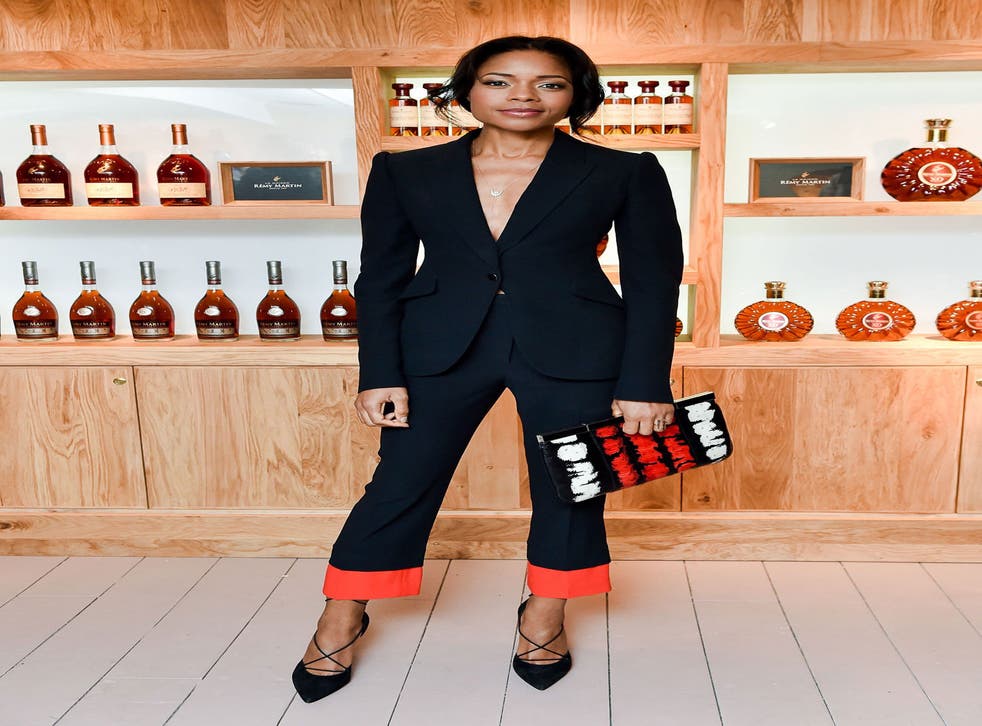 Style Shrinks: Our experts analyse Naomie Harris's triumphant reworking of bin-man chic
The jacket
Rebecca Gonsalves: While eschewing a top is certainly sexy, I can't help but worry that Naomie will get a chill on her kidneys.
Mike Higgins: This is a look I think a red-blooded male could reclaim: debut it at the office Christmas party and ignore the titters of envy.
The bag
Rebecca: This pattern is something of a Rorschach test, isn't it? What do you see? If you answered Redrum, seek help!
Mike: Nothing more bulky in that bag than an Oyster card and a stiffie invite. Quite right, too, with an outfit as sharp as this.
The shoes
Rebecca: The daintiest hint of a ballerina detail in the strapping ensures these jazzed-up courts are really en pointe.
Mike: Worn with the élan of a woman who knows that the complexion of her upper foot matches that of her face.
The trousers
Rebecca: I love the band of tangerine at the hem – but is such a high waist combined with a revealing jacket a bit Victor Meldrew?
Mike: My bin men love a bit of fluoro trim at the hem – but in their case the lower waistline promises more than it delivers at 8am every Friday.
Register for free to continue reading
Registration is a free and easy way to support our truly independent journalism
By registering, you will also enjoy limited access to Premium articles, exclusive newsletters, commenting, and virtual events with our leading journalists
Already have an account? sign in
Register for free to continue reading
Registration is a free and easy way to support our truly independent journalism
By registering, you will also enjoy limited access to Premium articles, exclusive newsletters, commenting, and virtual events with our leading journalists
Already have an account? sign in
Join our new commenting forum
Join thought-provoking conversations, follow other Independent readers and see their replies