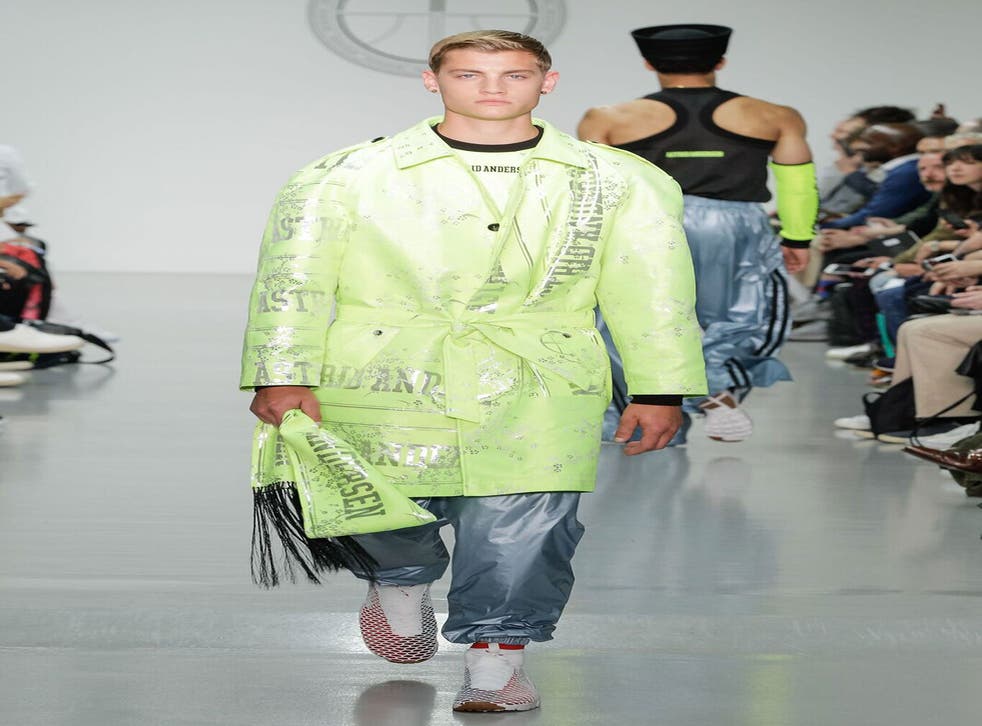 Summer fashion: ​Neon is one of this season's hottest trends - but approach with caution (and perhaps sunglasses)
Fluorescent hues are no longer the reserve of raves and pre-teens. Lee Holmes reveals how to avoid dressing like a glow stick
Lee Holmes
Thursday 02 June 2016 18:45 Comments
It's a given that fluorescent hues are perhaps the most challenging colours you'll ever have to wear. But almost every spring, designers and high-street brands alike, ask those of us who very rarely like to stray from the security of grey or navy, to throw sartorial caution to the wind, and indulge their whims for acid bright shades.
Quite rightly, we eye these excessive splashes of bold colour with a healthy dollop of suspicion. And who can blame us? As tempting as it may be to wear neons, how to actually do this on a day-to-day basis is a tricky business indeed.
To make life a little easier, and so as not to stumble at the first hurdle, you should certainly focus on wearing just the one colour; by mixing your brights it can all become a little Joseph and the Amazing Technicolor Dreamcoat.
When you have decided on one particular shade , all you need to remember is that this is not what you would call a top-to-bottom situation; wearing one colour head-to-toe is probably the worst thing you'll ever do in a lifetime of bad ideas. So as audacious as sporting neon yellow may seem on paper, too much of this eye-popping colour will only end up making you look like Big Bird on acid. Likewise, go too heavy on the neon green and quite without realising it, you're suddenly dressed like a glow stick.
It should be just one colourful item - perhaps a pair of shorts - that act like an anchor for the rest of your outfit. Everything else you wear should be made up of neutrals. And to boost your confidence, keep in mind that although the British Summer is nothing if not a tempestuous beast, wearing these searingly bright shades is actually easier as the weather warms up.
However, as with anything that involves dressing up, don't overthink this particular trend. And for those of us who'll do nothing more daring than invest in a neon accessory or two, we'll still invariably be the brightest amongst a sea of grey.
Register for free to continue reading
Registration is a free and easy way to support our truly independent journalism
By registering, you will also enjoy limited access to Premium articles, exclusive newsletters, commenting, and virtual events with our leading journalists
Already have an account? sign in
Join our new commenting forum
Join thought-provoking conversations, follow other Independent readers and see their replies