Super Bowl 50 fashion roundup: Beyonce in Dsquared2 and Bruno Mars in Versace
The pop stars performed decked in designer leather costumes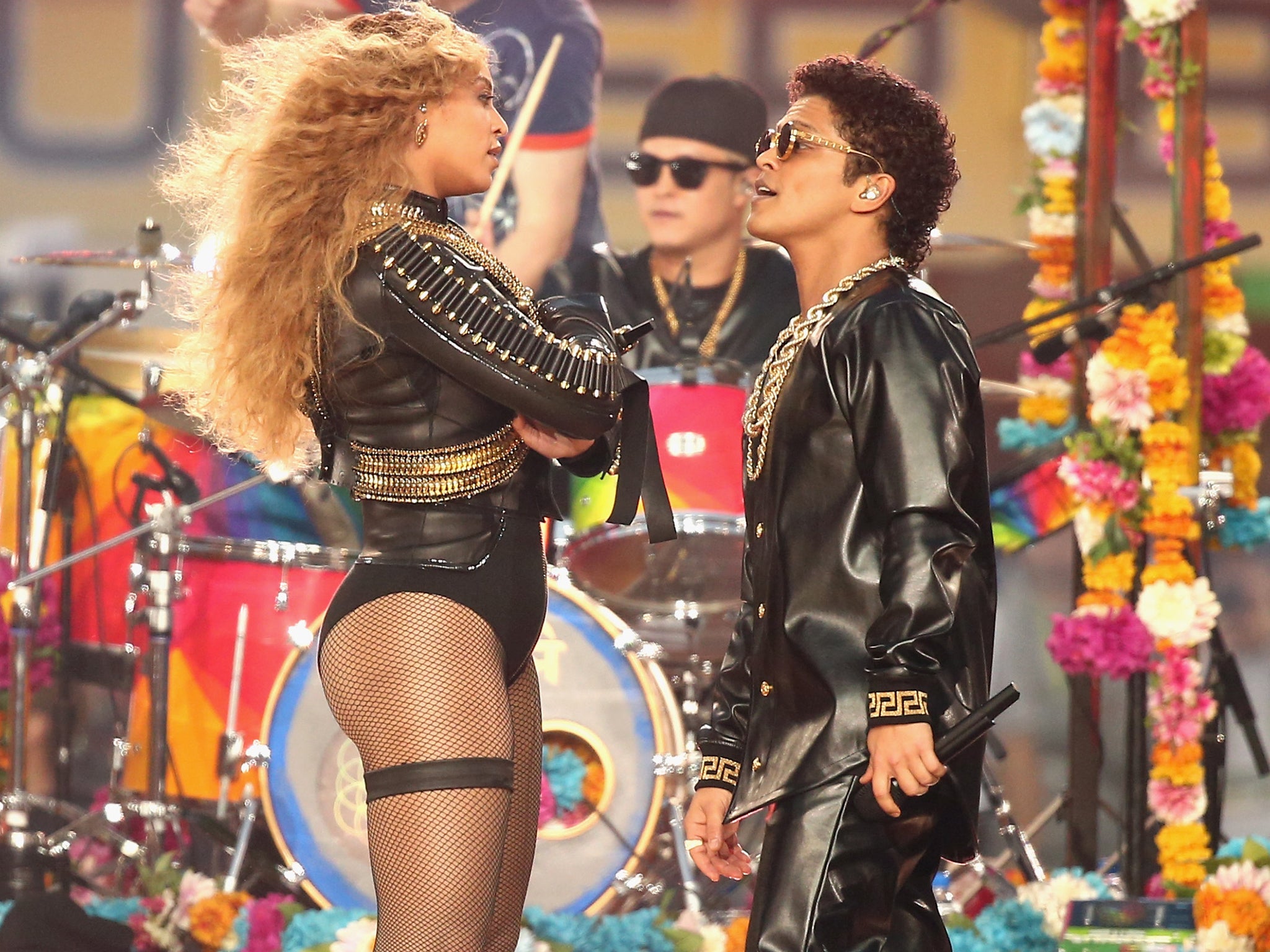 You've probably read a lot about this year's Super Bowl's Halftime performance of Beyonce, Bruno Mars and Coldplay - but what were the stars wearing?
Mars took inspiration from the eighties' hip-hop style (think Run-D.M.C) decked in coordinating Versace black leather costumes. The pop star and his 11-piece band performed the singer's hit Uptown Funk dressed in slouchy trousers and matching shirts that looked more like bomber jackets with gold buttons and cuffs emblazoned with the Italian fashion house's signature Greek key motif. Doing the throwback appeal the right way, they teamed up the leather attires with fat gold chains and coord Nike trainers.
But the best complement to Mars's ensemble was Queen B, who inspired by Michael Jackson's 1993 performance appeared in custom a leather Dsquared2 jacket with heavy military gold details as she performed her new single Formation - she released the music video over the weekend.
The Canadian New York-based designers Dean and Dan Caten, who have had a long standing relationship with singer, said: "We love Beyoncé and wanted to create something where she resembles a warrior leading her female posse who fall into formation and take Super Bowl 50 at half-time!"
Super Bowl half-time show 2016
Show all 6
Both pop stars performed alongside Coldplay, but we haven't got much to say about Chris Martin's white tee, black trousers and rainbow trainers.
Join our commenting forum
Join thought-provoking conversations, follow other Independent readers and see their replies