Balenciaga's new appointment marks an important victory for design over marketing hype
The appointment of little-known Demna Gvasalia as artistic direct might hve been influenced by Gucci's recent success of Alessandro Michele at Gucci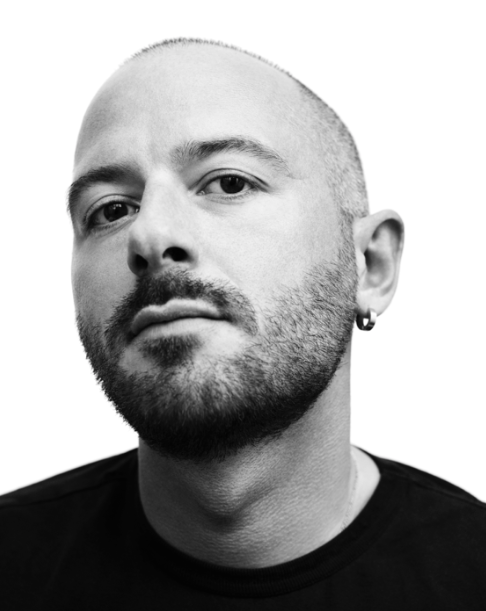 The new artistic director of the storied fashion house of Balenciaga has been announced. His name is Demna Gvasalia. Never heard of him? You're not alone. Gvasalia is best known for helming a design collective (currently numbering 18) known as Vetements, which just showed its spring/summer 2016 line. It was only its fourth collection: until relatively recently, Vetements operated out of Gvasalia's bedroom in Paris, a moonlighting operation while Gvasalia continued with his day job working at major Paris houses (first Margiela, then Louis Vuitton).
Gvasalia is about as far away as you can get from Balenciaga's outgoing head, Alexander Wang. Outgoing is the operative word: Wang readily bounds down his catwalks to take a final bow; his name is well enough known to have warranted an H&M collaborative range last year. His own label racked up revenues of over $100m in 2013 (it had been $25m by the time Wang turned 25).
By contrast, Gvasalia and Vetements is a decidedly lo-fi operation, little known outside of the fashion industry, with only 84 stockists worldwide. Nevertheless, it's packing a punch: Wang's own spring/summer 2016 collection, for instance, bore an imprint of the Vetements aesthetic, an eerie precursor (it's doubtful that Balenciaga consulted the designer on his replacement, despite a reportedly amicable split). It's an aesthetic that, generally, looks a bit off. The clothes are strangely proportioned, cut to sit oddly on the body, seeming oversized, or as if worn back-to-front. A sell-out style of jeans Frankenstein-ed together four vintage pairs.
Balenciaga is one label that hasn't lost touch with its roots
Show all 4
Why the shift of direction, then, for Balenciaga? I think there's plenty at play. The recent success of Alessandro Michele's appointment at Gucci – a relative unknown placed in an established house, charged with a bold shift in direction to revitalise the name – will no doubt have influenced the decision. Gucci and Balenciaga are both part of the Kering Group. "We are particularly satisfied with the progress at Gucci and the positive reception given to the brand's new creative direction," said François-Henri Pinault, chairman of Kering, in July, as Gucci posted a 4.6 per cent sales increase in the second quarter, up from a 7.9 per cent drop in the first. Michele's reinvigorated merchandise was on sale for part of that period – but generally, sales were stimulated by the attention focused on the label via Michele's appointment which, somehow, got more people to go to Gucci and spend more money. Which suggests a change – any change – will generate interest, which can be parlayed into sales. That explains why, perhaps, Balenciaga wasn't too distressed at the prospect of losing Wang. Reports mostly indicate that he left of his own accord – despite his sports-orientated clothing never really gelling with critics, nor with Balenciaga's legacy, Wang's wares delivered double-digit retail growth for the house. He was assumed to be leaving to focus on building his own label to further success – simultaneously freeing himself up to investment offers from rival conglomerates, perhaps.
While speaking with members of the Vetements collective last Wednesday in Paris, I was told that there were no plans for Kering to invest in Vetements itself. We were in their buzzy showroom, newly inundated with press and retailers: Gvasalia's appointment had been announced earlier that day.
I am sure Kering must be enticed by the prospects of harnessing that kind of enthusiasm for product. The critical success of Vetements will have played a role, too – many named its latest show as a seasonal highlight. Personally, although I thought it was very good, I was struck by its timely reiteration of Vetements "classics" (if you can label as such garments produced by a four-season old brand) rather than the new ground forged in previous seasons. The label was shortlisted for the LVMH prize earlier this year, hence this appointment offered Kering a combination of pre-vetted design credentials with the notion of stealing a march on its key rival.
From a critical perspective, I'd wager that what Gvasalia is doing at Vetements chimes more easily with the Balenciaga name. I'm not allying his clothes – oversized biker jackets, repurposed printed T-shirts and all those penny-pinching reconfigured used jeans – with the painstaking haute couture of the label's founder, Cristobal Balenciaga. He dressed aristocrats with soigné precision: the stiff, formal fabric gazar was invented specifically for him, to create sculptural evening dresses inspired by the art of Velásquez and Zurbarán. Nevertheless, when Gvasalia started talking to me about the minute calculation behind his signature oversizing – every centimetre counts, said he, explaining that the garments may seem haphazard but are intricately engineered – I began to see similarities.
There's also something satisfying about this as a decision in favour of clothes and design over marketing. Wang excels in the latter, while Gvasalia named Vetements after his focus on the former. The clothes, ultimately, should be what matters at the new Balenciaga. We can only judge them when Gvasalia makes his debut in March.
Join our commenting forum
Join thought-provoking conversations, follow other Independent readers and see their replies