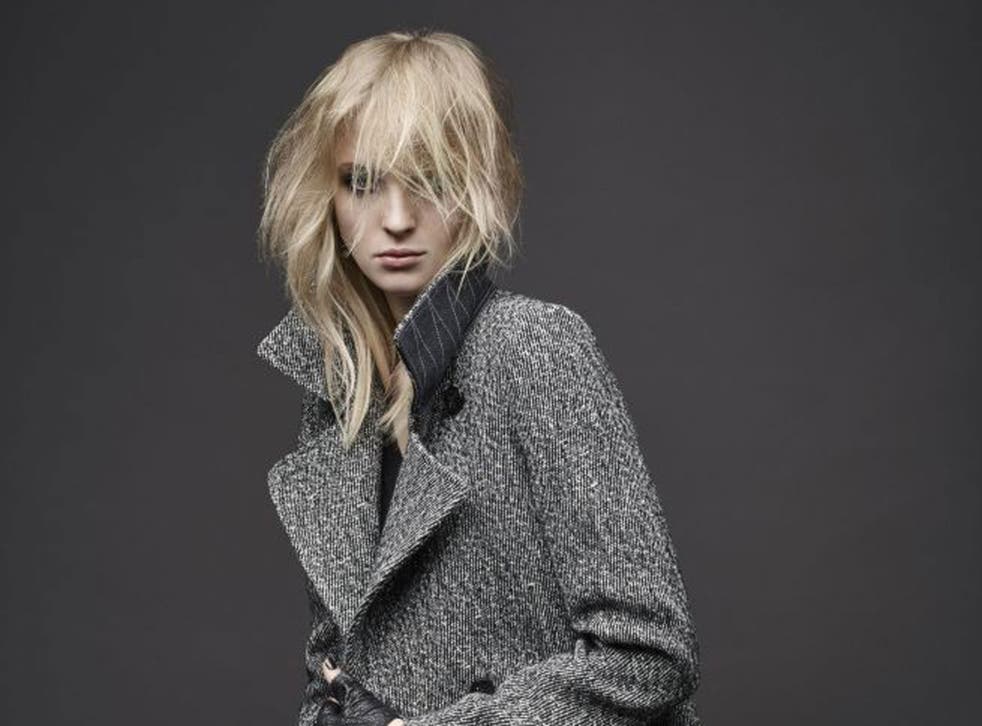 The best winter coats: Wrap up against the cold with 2015's key cover-ups
As the wintry weather begins to take hold, now's the time to take stock of your existing outerwear, says Rebecca Gonsalves
Look, no arms
Something of a halfway house between a long-line waistcoat and a full-on coat, opting for a sleeveless version is actually a pretty sensible option – assuming you have plenty of fully-sleeved coats in your wardrobe already that is.
Worn over a crisp white shirt for work, or a chunky knit when off duty the sleeveless coat is surprisingly versatile, especially if you choose a length that can be worn with heels or flats – opt for anywhere between mid-thigh and mid-calf. A dressing gown style is softer than a sharp tailored version, and ticks off another of the season's key trends too.
Got the hump
A camel coat is a wardrobe classic – we've got MaxMara to thank for that, it's what the Italian brand is best known for. If you've got a black or navy coat already then consider camel – it won't be a one-season wonder as the pastel coat trend inevitably turned out to be. It's worth spending a bit more on something you'll wear in the years to come, so look for as high a proportion of wool on the label as you can afford and choose a clean and simple style that you can keep up to date with how you wear it – the "borrowed from the boys" look works particularly well when it comes to camel.
The best winter coats 2015

Show all 6
Shine on
There's something sexy and even a bit seedy about a high-shine leather jacket so it's not a look for shrinking violets.
Rather than go full-on vamp, the best way to wear something sheeny and shiny is to pair it with more conservative, and even masculine items – a high-necked knit, skinny jeans and trainers, for example, create the right sort of balance. You'll no doubt find a patent leather (or "pleather" on the high street) coat strange and stiff at first, but after a few wears it should soften and feel more comfortable.
In the army now
Ever noticed that nautical motifs recur most summers and the winter collections often have a military bent? This season is no exception, and the traditional army great coat has been updated and interpreted yet again, making it a great investment. Unless you've managed to find some army surplus and are thinking of auditioning for the proposed Citizen Smith reboot it's best to avoid attempting to be too "authentic". The easiest way to make it work on Civvy Street is by foregoing green, and definitely don't wear it with a beret. That's an order.
Are you faux real
We all know that faking it is the best way to make it when it comes to a fur coat these days. Shrimps is the go-to label for kaleidoscope colours that are out of this world, but there are plenty of fakes on the high street too. This season's oversized styles and plush fibres mean that it's best not to take yourself too seriously if you do go faux. A longline coat is the most extreme way to wear the look, but you'll find plenty of cropped styles that are a bit more manageable. Be sure to check the weather forecast before donning yours though – like Gremlins, faux fur should never get wet.
Tinker, tailor
From pinstripes to tweeds and checks, tailoring fabrics abound in this season's coat selections, and are often teamed with a mannish cut. Which is all well and good, but get the fit wrong and you'll look like you're wearing a hand-me-down from your dad. A shorter length is the easiest way to ensure this doesn't happen.
Unsurprisingly, greys and blacks dominate the colour palette of this style – so keep things light and bright with the addition of colourful accessories.
Register for free to continue reading
Registration is a free and easy way to support our truly independent journalism
By registering, you will also enjoy limited access to Premium articles, exclusive newsletters, commenting, and virtual events with our leading journalists
Already have an account? sign in
Register for free to continue reading
Registration is a free and easy way to support our truly independent journalism
By registering, you will also enjoy limited access to Premium articles, exclusive newsletters, commenting, and virtual events with our leading journalists
Already have an account? sign in
Join our new commenting forum
Join thought-provoking conversations, follow other Independent readers and see their replies