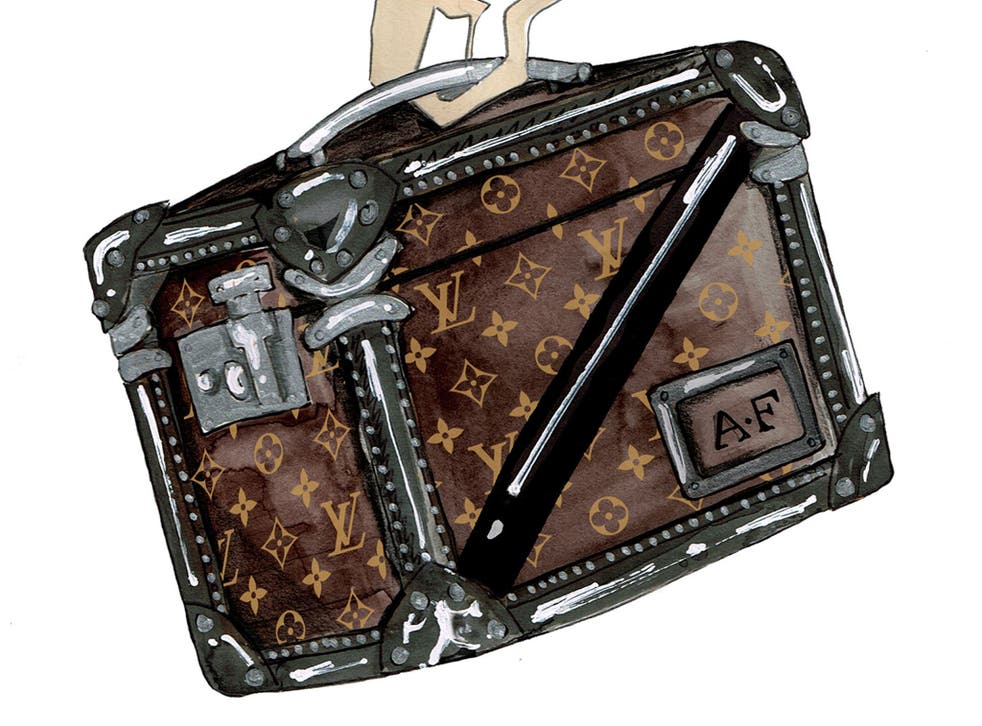 The best winter handbags: From Louis Vuitton to Gucci via Prada and Dior
Put everything on hold: from a Louis Vuitton creation that recalls Marilyn Monroe to Gucci's 'Dionysus' via Coach
Back in the 19th century, Monsieur Louis Vuitton cemented his name and reputation not as a bag-hawker but as a malletier – which is French for trunk-maker. He was a trunk packer, too, which was necessary back then for the magical feat of cramming crinolines into enclosed spaces. No one did it better than Louis, hence he became packer by imperial demand to the Empress Eugenie.
Louis-Napoleon may have been toppled as emperor, but Louis Vuitton still reigns, and under current artistic director Nicolas Ghesquiere, the house has begun to explore and expand on its trunking heritage. First, Ghesquiere created the Petite Malle – a miniature trunk suspended from the shoulder as an immediately covetable boxy handbag. This winter, his new (re)invention is the Boîte Promenade – a version of the Boîte Flacon, those classic Vuitton vanity-cases customarily crammed with diamonds and makeup by the likes of Marilyn Monroe and Marlene Dietrich, who were habitually pictured perched on a mountain of them at various custom ports. Ghesquiere lightened the weight to enable you to haul without a porter, yet retained room enough to allow you to lug around just about everything bar the kitchen sink.
Christian Dior grew up on the windswept northern French coastline, in a stolid, bourgeois house, pretty much the exact same shade of pink as a Battenberg cake. He often said that the combination of that hue with the grey of the seascape gave him the colours for his couture house, founded in December 1946 and catapulted to world fame two months later with the launch of the New Look.
The brand went back to Dior's birthplace of Granville to shoot its latest winter campaign among the grassy dunes, and Dune, incidentally, is the name of the house's new handbag. It's an ergonomic, earthy design, shaped like a smoothed-out pebble that nestles cosily against the body. I couldn't help but think of the much-maligned but now prized 1984 David Lynch film of the same name, as there is always an element of the futuristic at play, even fused with the heritage of this, the most nostalgic of French fashion houses.
Dior based his cinched-in silhouettes on memories of his mother in her Belle Époque heyday; her contemporary counterparts will undoubtedly be toting this offering from the house dear Christian built.
He may have been born and brought up in Doncaster, but Coach creative director Stuart Vevers hankers after the wide open spaces of America, and the style we've come to know, and love, as Americana. It's better, probably, to look at that kind of stuff with an outsider's eyes, and find something alien and new in its familiarity. Vevers recalls watching films in his local Cinemax back in Yorkshire, and the memories of those panoramic visions of the US now inspire his work. A bit My Own Private Idaho, a touch Badlands.
His latest bag for Coach is called the Ace, a moniker drawn from motorcycle gang nicknames, and a style that pulls details from Perfecto jackets and school satchels alike, fusing them into a good-girl-gone-rogue whole that wouldn't look out of place on Rizzo (or any other wayward teen heroine). The leather, cannily, is a throwback to Coach's origins as America's first accessories brand, founded in New York in 1941.
Gucci creative director Alessandro Michele unveiled a new bag with his first ever womenswear collection for the label back in February. Of course he did. Michele was formerly head of the brand's accessories, promoted to take creative lead of the whole shebang. So it's fitting that said bag is a neat summary of the changes he's ringing at one of Italian fashion's heaviest hitters.
It's called the Dionysus – who was a Greek, rather than Roman, god. The latter dubbed him Bacchus, but the premise was the same – freedom, joy, celebration. And, I suppose, indulgence. What better symbol for a luxury house? The bag itself is not so indulgent: the shape is boxy, vintage in feel, chain-strapped in antiqued silver. Michele has reintroduced the Gucci double-G canvas, to anchor it firmly in the label's archive. The curved double tiger-head clasp – a bit like a "G" but not quite – references Dionysus transforming himself into the animal to carry a damsel in distress across a river that subsequently became known as the Tigris. Not every bag lets you carry a lump of cod-mythology about with you, does it?
'There is no excellent beauty that hath not some strangeness in the proportion," writ the eminently quotable philosopher Francis Bacon. He was writing in the 16th century, so he probably didn't have this season's Prada handbag in mind, but there's always strangeness about Miuccia Prada's proportions. She told me she likes to disturb, and the Inside bag she showcased for autumn/winter is disturbing, yet desirable.
There's something odd and womblike about it, about the soft, almost amniotic sac folded inside a sturdier tote (hence the name). With its zippered maw, it reminds me a bit of a devilish embryo smashing its way out of John Hurt in Alien. Except… well, except that you'd like to find this bag inside your wardrobe.
Join our new commenting forum
Join thought-provoking conversations, follow other Independent readers and see their replies