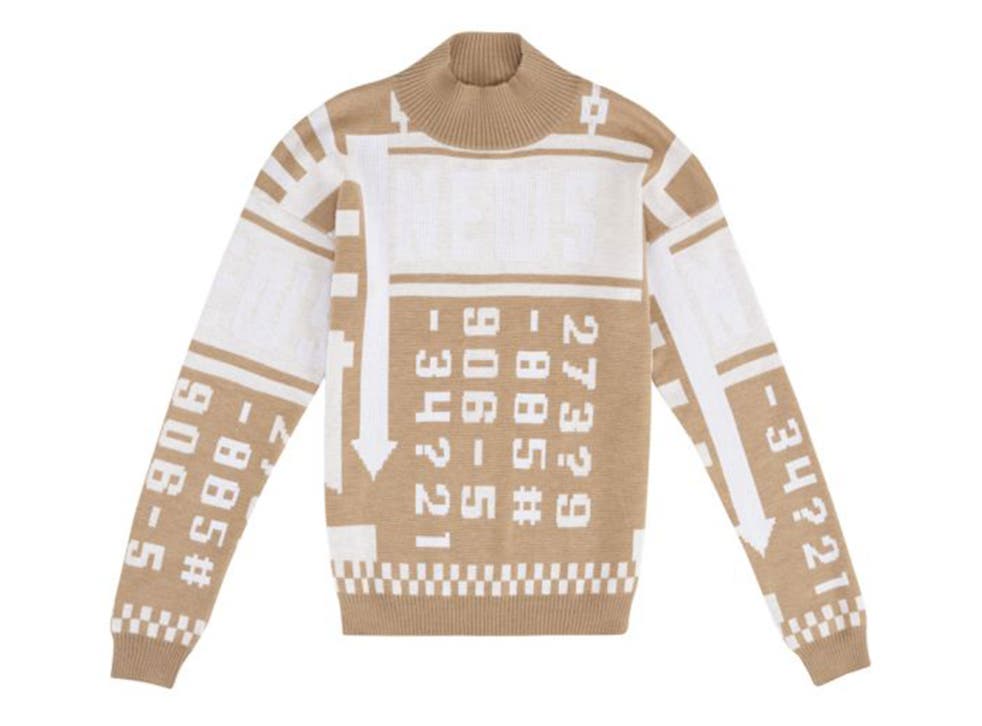 London Collections Men: Celebrate our fashion leaders from Craig Green to Christopher Kane
What better way to show your support than by putting their wares on your back?
Alexander Fury
Friday 08 January 2016 00:15 Comments
The headline shows of London Collections Men consistently garner plaudits - but what better way to celebrate our menswear leaders than by putting their wares on your back?
Craig Green is the designer seen as menswear's great white hope. His latest line debuts tomorow, but his spring has already sprung into stores, including this shirt(1 - see gallery below), simple but criss-crossed with trusses. Looks great, but also highly wearable – a riposte to the reputation Green has unfairly gained for outré boundary-pushing.
Wear it's at: Let's hear it for the boys

Show all 5
It only takes a generous hem to do that in menswear, apparently – but Green's trademark baggy trousers are influencing everyone. Case in point? These Wide strides (2) from Topman Design.
Unwearability brings us to JW Anderson – he of "Moob-tube" and ruffled skirt-for-him infamy. But J-Dubs, as he's colloquially known, has built a tidy business around his menswear, specifically Natty Knits (3) that retain design integrity without scaring the horses. That's the challenge of menswear: how to innovate but not alienate? Christopher Bailey has nailed it at Burberry – his spring show made lace palatable for men, and cut a silk and wool trench coat (4) to drape like a dressing-gown.
Menswear in London is so attractive, even womenswear designers are getting in on the deal: as with these Christopher Kane trainers (5), with safety buckles harking back to the Elastoplast-tight dresses of his first women's collection. Not sure blokes are ready for the latter, but the former are perfect for pounding London streets from show to show this arvo.
Register for free to continue reading
Registration is a free and easy way to support our truly independent journalism
By registering, you will also enjoy limited access to Premium articles, exclusive newsletters, commenting, and virtual events with our leading journalists
Already have an account? sign in
Join our new commenting forum
Join thought-provoking conversations, follow other Independent readers and see their replies