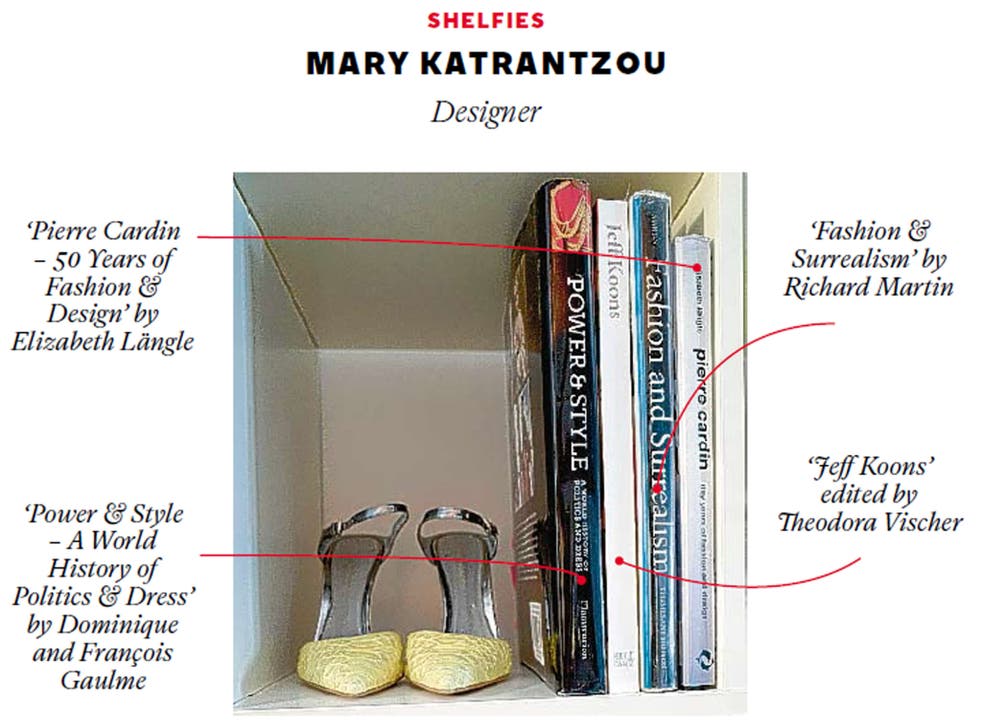 The Saturday Miscellany: How to do fancy dress; Reaching Out; Puma and House of Hackney
How to: do fancy dress
By Lucy Mote
Disco. Harry Potter. French. Fancy dress themes are near inexhaustible. But for many, it is a singular dread felt by an invite to a dress-up shindig. Emma Angel, director of Angels Fancy Dress, has these tips:
"Think creatively, but don't over-think. If you have to explain the meaning behind what you're wearing, it's not a good costume."
"People often forget make-up. But the right slap can turn a good costume into an amazing one. Practise your make-up a few days before the event so that you know exactly how it's supposed to look – and are ready to go on the day."
"Think about what you own. Any outfit can be transformed into a great costume with a bit of creativity and the right accessories. Some of the best costumes are made from someone's own wardrobe, and combined or supplemented with the right accessories."
Rotating column: Strange currency
By Alexander Fury
"There is no excellent beauty that hath not some strangeness in the proportion," said Francis Bacon, back in the 16th century. That was a period when fashion dictated that women wore circular farthingales, and men doublets stuffed with bran.
Fashion is, indeed, strange. No less strange today, when you consider the divorce between the figures the fashion industry finds attractive and those with mass appeal. Could the permatanned bodies of Geordie Shore be any more different to the models that populate international catwalks?
Why the dichotomy? Because fashion isn't just about sex and attraction – otherwise we'd be naked. It's equally about power and wealth – sometimes just expressed by the very notion of being fashionable. For some people that's more potent than beauty. How strange.
@alexanderfury
Instant Ethics
By Ellen E Jones
Dear Ellen
Q. When you meet someone who you've never met but happen to follow on Instagram, is it permissible to ask them about their holiday or not?
A. Only hairdressers ask people about their holidays and that's just to fill the awkward silence before the blow-dryer goes on. Think up some better conversation openers, stat.
@MsEllenEJones
Micro extract: Portrait of the artist
"When asked about his favourite work of art, Ai [Weiwei] replies that he doesn't have one, announcing, 'I am more interested in the artist than in the work'."
From '33 Artists in 3 Acts' by Sarah Thornton (Granta, £20, out in October)
Four play: Conflicts named after foodstuffs*
1. Chicken War
2. Potato War
3. Battle of Marengo
4. Battle of Pork Chop Hill
* Battle of salamis thought to be today 480BC
All Good Things
By Charlotte Philby
A jug's life
This porcelain Vietnamese milk jug (above) is part of a beautiful range from Reaching Out – an ethical company started by Binh Le, who lost the use of his legs at the age of 15. £30; in-a-strange-land.com
Sneaker pimps
Launching this weekend, a jazzy collaboration between Puma and House of Hackney sees husband-and-wife team Javvy M Royle and Frieda Gormley re-imagine classic trainer designs (above). Prices vary; houseofhackney.com
No wallflower
A sneak preview of the first Eley Kishimoto wallpaper collection for Decorex is being unveiled this weekend. Featuring bold prints characteristic of the creative directors behind French fashion house Cacherel (above). £160 a roll; eleykishimoto.com
Register for free to continue reading
Registration is a free and easy way to support our truly independent journalism
By registering, you will also enjoy limited access to Premium articles, exclusive newsletters, commenting, and virtual events with our leading journalists
Already have an account? sign in
Join our new commenting forum
Join thought-provoking conversations, follow other Independent readers and see their replies