Thomas Cridland's '30 Year Sweatshirt': The designer who believes his tops are so well made that they'll last until 2045
Cotton's eco-unfriendly and fashion's too wasteful. Hence Thomas Cridland's new sweatshirt. And, says Maggie Alderson, for the next three decades, he'll repair it for free.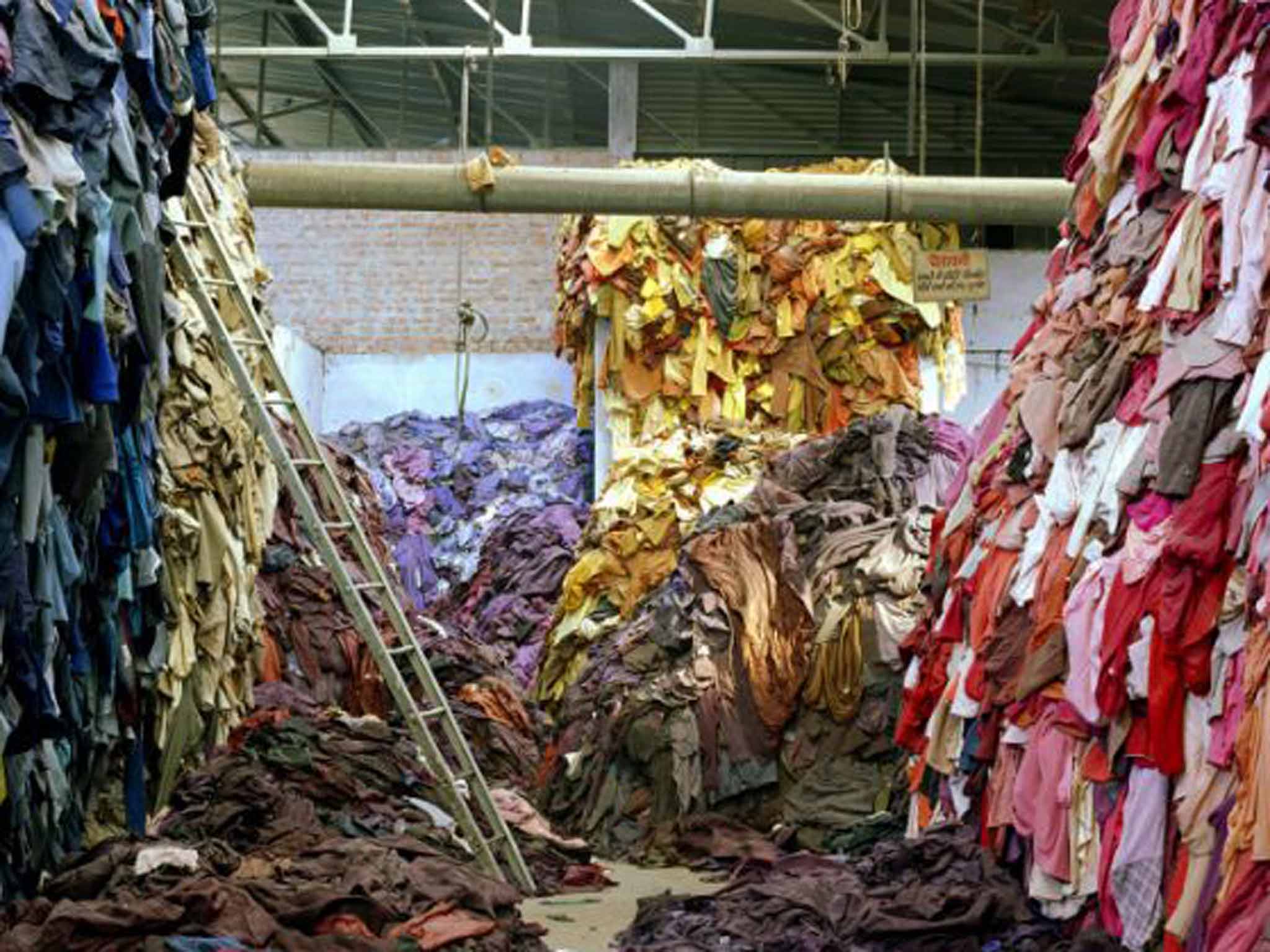 How long do you think a sweatshirt should last? A couple of years' hard wear before it's only fit for gardening in – or just a couple of outings, before you're over it and want one in a different colour?
A recent study of 1,500 young women commissioned by Barnardo's has revealed that just seven wears is the average number for each item of clothing bought.
That's a lot of barely worn clothes going into charity shops, at best – more than a million tons of clothing every year in the UK – or dumped in the bin at worst.
With much of this "disposable" fashion made of cotton, a very thirsty and pest-vulnerable crop, it takes a heavy toll on the environment. It can take an astonishing 20,000 litres of water to produce just 1kg of cotton – enough for just one T-shirt and one pair of jeans – and cotton production accounts for nearly a quarter of global sales of insecticide.
This combination has already led to the destruction of large-scale ecosystems, such as the Aral Sea in Central Asia, and the deteriorating health and livelihoods of people living in Kazakhstan and Uzbekistan, according to the World Wide Fund for Nature.
These grim facts have inspired menswear designer Thomas Cridland, 24, to come up with the concept of the 30 Year Sweatshirt, with the garments specially manufactured to last that long – at least.
Thomas Cridland's self-titled brand of chinos, worn by such luminaries as Leonardo DiCaprio, Hugh Grant, Robbie Williams and Daniel Craig, are guaranteed only to flatter a gentleman's physique (they have a killer slim-line cut), but his sweatshirts will be warrantied for 30 years.
He's now seeking £50,000 via crowdfunding – with a funny film clip to encourage sharing – so he can start production with the master cotton-clothing manufacturers he has found to work with in Portugal.
"As I grew more familiar with the clothing industry, I started to hear the term 'built-in obsolescence' in passing conversation," Cridland says. "I didn't want my trousers to have it and it started me thinking that it would be worthwhile to really make a point that clothing should be durable.
"I came up with the idea of the 30 Year Sweatshirt to make an impact so I could promote the idea of sustainable fashion, to make people think about how their clothing choices impact natural resources."
The features that make Cridland confident to offer such a bold quality guarantee are all in the details of the garment, carefully developed with the specialist manufacturers.
"I went round touring different suppliers, getting samples made until I found exactly what I wanted. The quality of the cotton is very high, 360g per metre. There is double-reinforced stitching and they have been treated and developed to withstand shrinkage, so they can be machine-washed and even tumble-drying fine. That was a consideration. I don't like to do it, but a lot of people do to save time."
They will retail for £55 each. Far more than the average Primark men's sweatshirt – most are under £10 – but if you work on the cost-per-wear principle, seven wears of a Primark will cost you £1.43 a time.
Worn once a week, for just one year, a Thomas Cridland 30 Year Sweatshirt will cost you £1.06 a go. Throw it on every Sunday for the full guaranteed term and it will come down to 0.04p a wear.
And if, on one of those outings – Cridland will keep a record of the date of sale – you rip or tear it, or if it should come apart anywhere, send it back and it will be repaired, return postage paid.
If you share Cridland's beliefs, you may wish to invest in his project. Meanwhile, not all high-street stores sell clothes designed to self-destruct. As you would expect from one of Britain's most trusted clothing manufacturers, Marks & Spencer (M&S) sets itself high standards.
"At M&S we pride ourselves in the quality and durability of our clothing," says Simon Colbeck, its head of innovation and quality assurance for general merchandise. "All our garments have to meet the exacting M&S performance standards for fabrics and garments. We are always looking for innovative ways to improve the durability of our clothing, such as our Stay New and Hemsafe technologies, which keep clothes looking newer for longer."
Meanwhile, Thomas Cridland lives by the standards he wishes to pass on to his customers, matching his dashing narrow trousers with inherited classics.
"I've got a navy blazer passed down from my dad, which he'd already had for over 30 years, and a pair of his Church's suede shoes, which are 20 years old and still going strong," he says.
Throw on a 30 Year Sweatshirt and he'd be dressed in clothes with an 80-year life. And counting.
For further details, visit kickstarter.com/projects/tomcridland/the-30-year-sweatshirt
Join our commenting forum
Join thought-provoking conversations, follow other Independent readers and see their replies