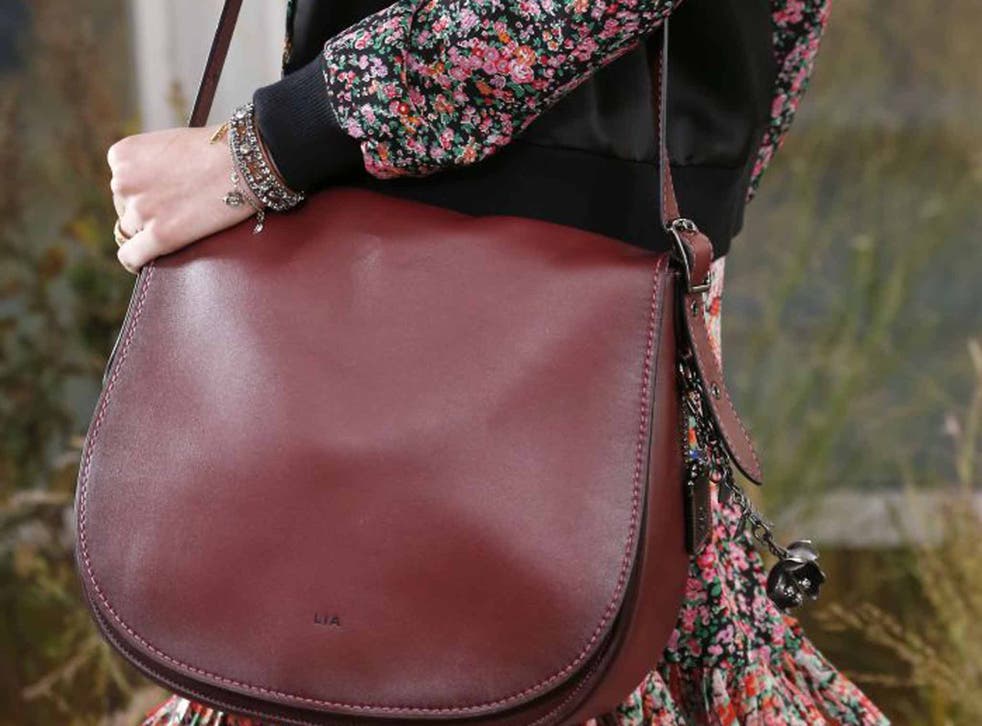 Why designing a coat is fundamentally different from designing a handbag
Clothes demand different talents from their creators
Alexander Fury
Monday 22 February 2016 20:45 Comments
Milan fashion week starts tomorrow – the crass, commercially focussed, billionaire-packed leg of the fashion month calendar, if received wisdom is anything to go by. It's in Milan that you find the shoe and handbag brands spinning out their money-making accessories into entire fashion empires, sometimes with phenomenal success, sometimes as a canvas for the profitable stuff that costs an arm and a leg and is usually attached to one or the other.
Yet this season there was a surfeit of those brands in London. Sunday was packed with them: the Conservative but not conservative Anya Hindmarch; the revival of the beleaguered Mulberry label, roughly a quarter of its former value but fighting back; and Hill and Friends, a line set up by former Mulberry designer Emma Hill. On Friday, Charlotte Olympia staged her first catwalk show, for shoes. Yesterday, Sophia Webster displayed her footwear.
Is designing a coat so different from designing a handbag? Fundamentally, yes. Clothes demand different talents from their creators. They're more challenging, not simply a three-dimensional shape to be formed and embellished. They need to fit, and to function. The function of a pair of shoes is to stay on the feet, simple as. They don't even need to protect them, really. The function of a handbag is to carry objects – however, those can be as minimal as a credit-card and a lipstick or as maximal as the kitchen sink. The function of clothing, however, is complex: does it hug the body, or stand away? If a pair of shoes stands away, you'll buy a smaller size. Clothes are different, their function more abstract. They should, ideally, prevent you being arrested for indecent exposure, but otherwise the field is wide open.
New York Fashion Week a/w 2016 shows

Show all 5
Handbags and shoes are different beasts to fashion. They are, essentially, three-dimensional objects, frequently allowing more scope for whimsy and fantasy. Stephen Jones, the milliner, once told me he thinks you can get away with far more in a hat than you ever could in clothing. The same is true of handbags and shoes. That is, perhaps, why Anya Hindmarch's coats, plastered with mink patches shaped like smiley faces or fried eggs like text message emojis, looked foolish as opposed to funny. The bags hit the wit, the clothes missed the mark. I guess it's because, while you don't mind having a joke on the end of your wrist, you don't want to wind up looking like a laughing stock.
It's something to be remembered – in the same way that Mulberry's skirts, clattering with studs, didn't look half as appealing as their hardware-heavy totes. Fashion as a foil for accessories is fine, of course. But don't think they're the same. Would you want to wind up dressed as a handbag on any occasion other than Halloween?
Register for free to continue reading
Registration is a free and easy way to support our truly independent journalism
By registering, you will also enjoy limited access to Premium articles, exclusive newsletters, commenting, and virtual events with our leading journalists
Already have an account? sign in
Join our new commenting forum
Join thought-provoking conversations, follow other Independent readers and see their replies