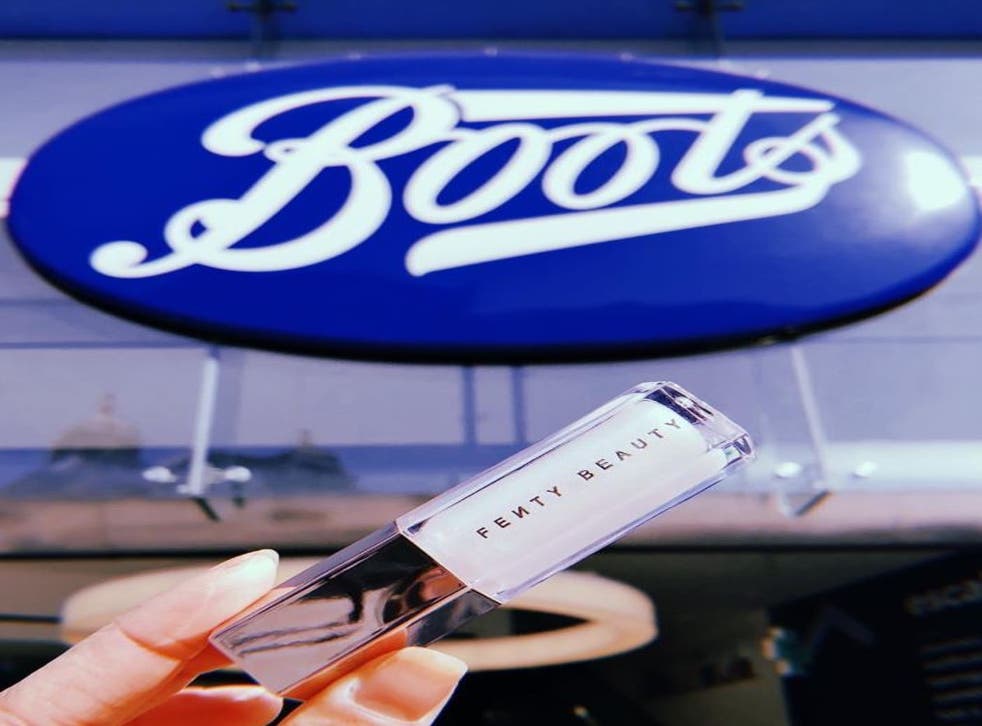 Rihanna's Fenty Beauty is now available to buy at Boots
Rihanna's beauty line Fenty Beauty is now available to buy on the British high street.
Earlier this month, the Bajan singer announced her beauty brand's partnership with health and beauty retailer Boots on Twitter.
Sharing the news with her 90 million followers, the singer tweeted: "@fentybeauty is officially taking over the UK! I'm here to announce our brand new partnership with @BootsUK !!
"Look out for us at locations from MAY 10th!! I'm so excited, I love Boots and I love my UK fans!!! Get ready for #FENTYBEAUTYxBOOTS!!".
News of Fenty Beauty arriving on the UK high street has unsurprisingly delighted British beauty aficionados.
Fenty Beauty by Rihanna

Show all 10
"Take my money," tweeted one user.
Another commented: "Like a partnership with Boots!?! That is so major, Boots is literally on every high street and in every shopping centre in the UK this is so BIG!"
Another responded: "OMG! This is the best news ever im so excited…[sic].
"@fentybeauty coming to @BootsUK is gonna do major damage to my bank balance," added another.
Until now, Fenty Beauty has been exclusively on sale in store and online at luxury department store Harvey Nichols.
The news comes weeks after Fenty Beauty released a range of new products, including bronzers, eyeliners in a range of neon colours, and a range of concealers in 50 shades.
Earlier this month, the brand announced the release of a range of lip balms and lip scrubs on Instagram.
"We're about to turn you into a #PROKISSR! Get ready for the ultimate lip prep," a caption of a photo debuting the new products read.
Rihanna launched Fenty Beauty in September 2017, offering a range of 40 shades of foundation and 20 concealers for all skin colours, to critical acclaim.
Join our new commenting forum
Join thought-provoking conversations, follow other Independent readers and see their replies