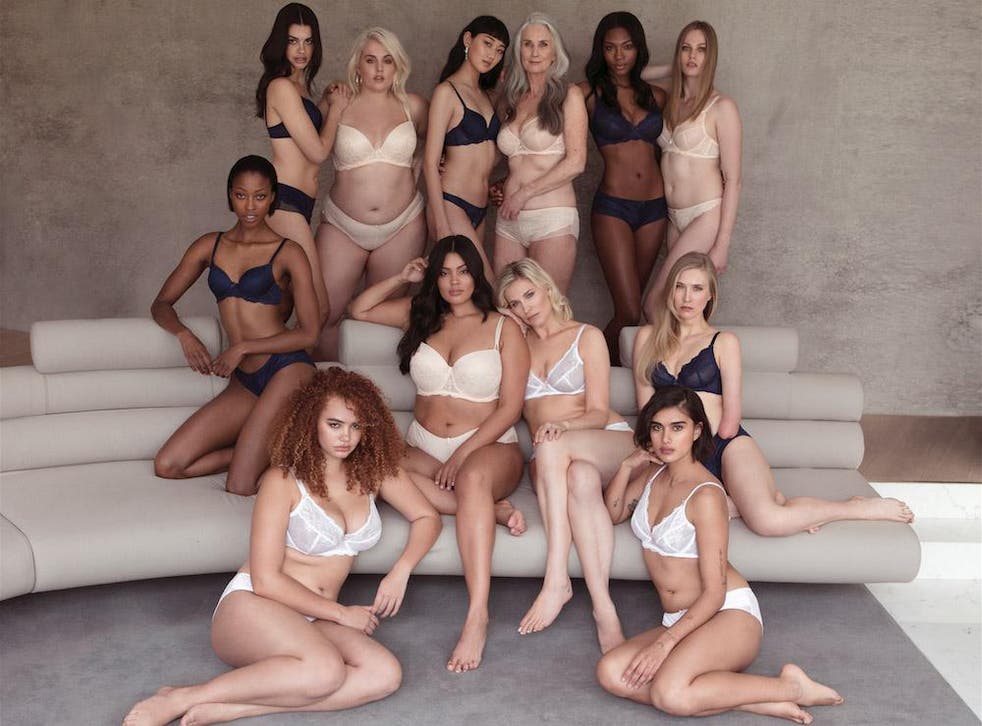 Lingerie company Figleaves celebrates body diversity with inspiring new campaign
It features women of all ages, body shapes, ethnicities and abilities 
Lingerie retailer Figleaves has joined forces with MiLK Models for a new campaign that celebrates body diversity.
Titled #beautyhasnobounds, the campaign features 12 body positive advocates who each represent different faces of beauty across age, body shape, ethnicity and disability.
Celebrating women in all their forms, the shoot features leading curve models Felicity Hayward and Sonny Turner to promote diversity in shape and size, while Nicky Griffin carries the torch for mature beauty.
Posing in a red lingerie set, disabled model Kelly Knox also features in the campaign to demonstrate that one ideal of standardised beauty is a thing of the past.
Meanwhile, Dutch curve model Jill Kortleve, of Indian, Indonesian and Surinamese descent, celebrates her mixed heritage in the shoot alongside Yerim Ko, of Korean, Japanese and Chinese ethnicity, and Zimbabwean model, Nyasha Matonhodze.
"The shoot very much reflects our core belief at Figleaves that all body types are beautiful," says Jenni Burt, Figleaves head of buying and brand.
"We are committed to providing product for all women; whatever their shape or size, age or stage in their life.
"We are also striving to provide diversity and honesty in our photography – only the product is retouched on our site – so that Figleaves provides an environment where all women feel valued and represented.
"It is a journey, and having agencies like MiLK as a fellow traveller really helps us along the way. Hopefully it will also have a wide positive impact on the industry as a whole."
Working together with Figleaves to promote increased diversity, Anna Shillinglaw, managing director at MiLK says that the campaign was shot to allow the models' natural beauty to shine through.
"With simple, classic imagery that was paired back, feminine and real, Figleaves was the perfect lingerie brand to partner with to create this vision and dressed each model to let their own natural beauty and character shine through."
This comes following the launch of Rihanna's new lingerie line called Savage X Fenty which offers a body-positive message through its extensive sizing range.
The collection, which is comprised of 90 pieces, sells bras available from a 32A to 44DD, with lingerie, bottoms, and loungewear coming in sizes from XS to 3XL.
Join our new commenting forum
Join thought-provoking conversations, follow other Independent readers and see their replies