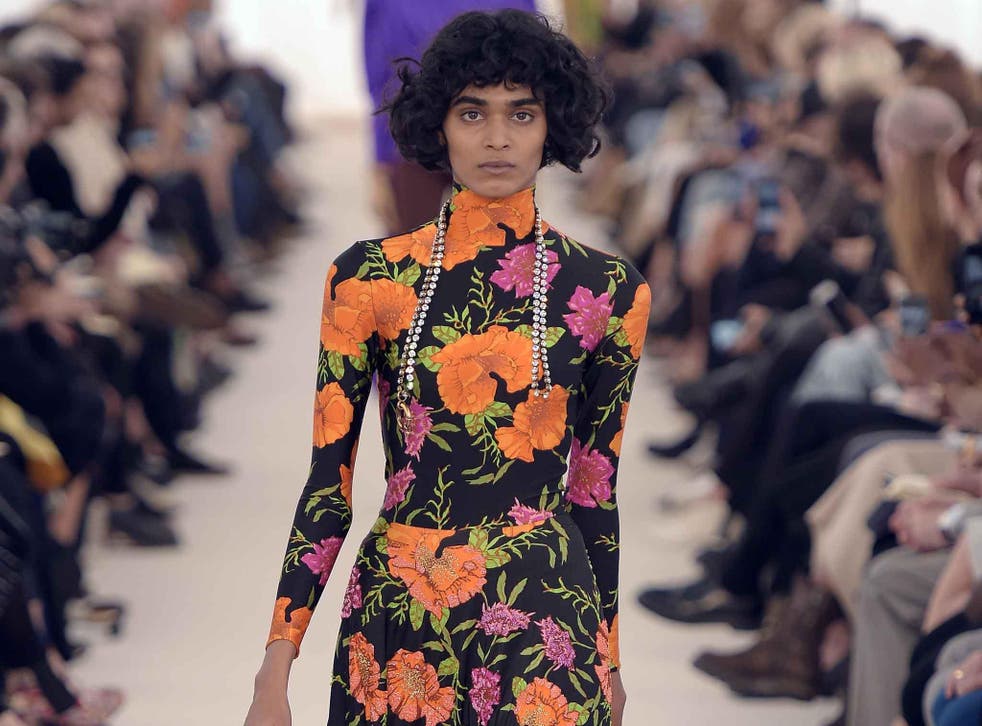 This spring's take on florals is anything but ditsy
Take a note from nature's playbook and infuse your look with everything floral. Sarah Young takes a look at this season's most popular trend
"Florals? For spring? Groundbreaking," utters every person who has watched The Devil Wears Prada ever. But wait, this season they really are.
It's true, florals are a perennial choice and a trusty pillar of the new season print line-up though this time round they're back with more bite.
Far from traditional blooms, there's nothing average about these arrangements because for spring/summer 2017, it's all about eye-popping bouquets and full-throttle florals with a wild, artful vibe.
At Balenciaga a distinct 80s vibe saw big, brash neon carnations cover everything from spandex boot-pant hybrids, pleated cape gowns and crop tops while at Michael Kors they came with an altogether Sixties feel – think peephole jumpsuits, platforms sandals and nipped-waist dresses in grapefruit pink and lime.
The proclivity towards a playful colour-palette continued at Miu Miu too where a retro seaside-inspired collection saw abstract 3D flowers adorn bathing caps, swimsuits and sliders.
Groundbreaking florals

Show all 7
So yes, while florals might be one of the more predictable trends for spring, this season's take feels incredibly radical.
And, thanks to the great British high street there are plenty of ways you can incorporate these more tempting iterations into your wardrobe; luckily, they don't have involve squeezing into spandex.
Take your cue from the catwalk and opt for buds that challenge your sartorial taste on every level – colour, scale and fabrication – and be sure to pick pieces with a more playful silhouette.
Alternatively, the trend has also made its way into the realm of accessories, so be sure to snap up a pair of sneakers or a handbag flouncing with florals.
Join our new commenting forum
Join thought-provoking conversations, follow other Independent readers and see their replies