Patchwork petals: The new way to wear florals for spring
Florals? For spring? Groundbreaking. This year, it's true. But think spliced and diced clashing prints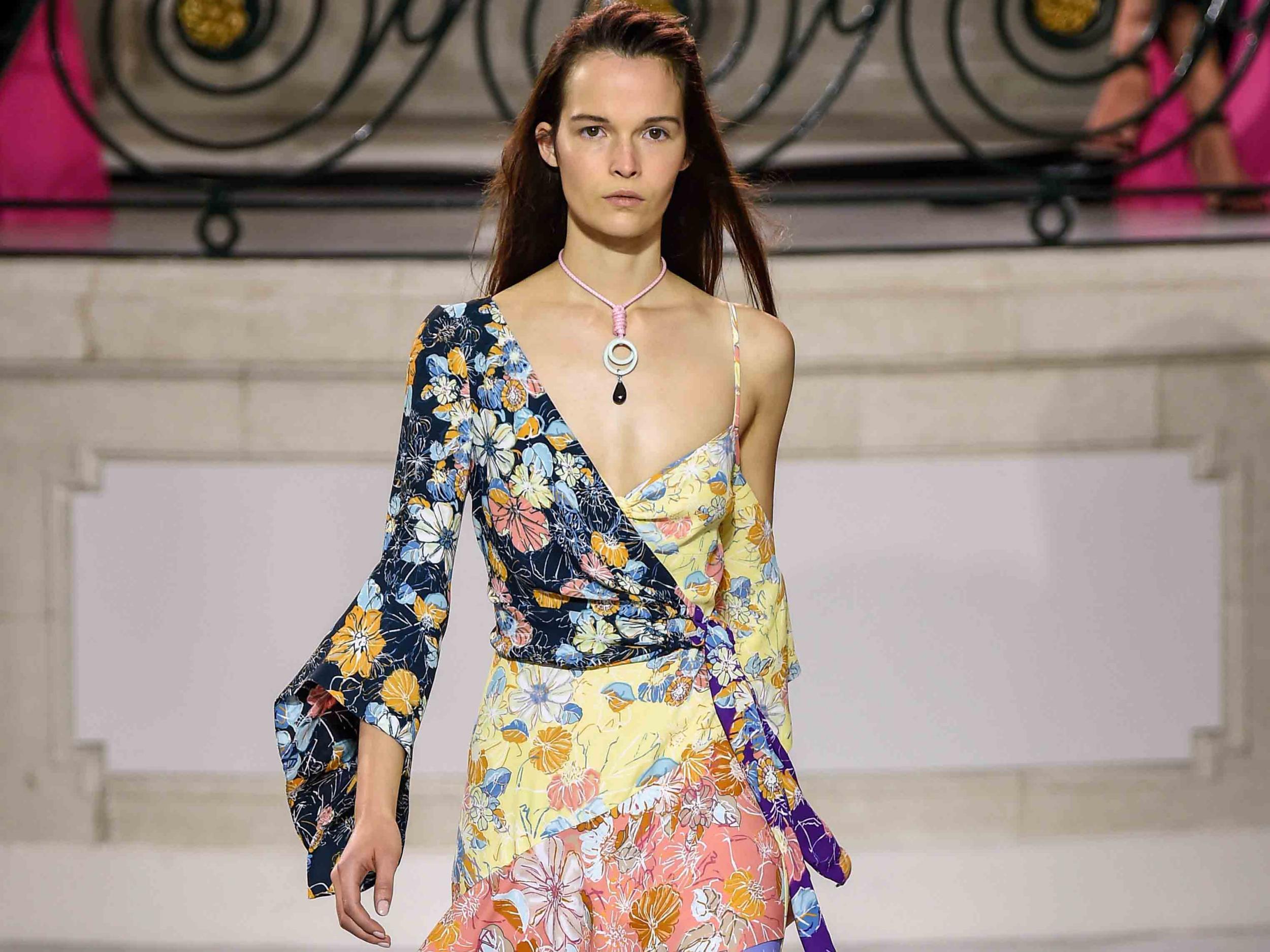 It's true, florals are a little overdone when it comes to the new season and have become somewhat of a perennial choice for the fashion crowd.
However, this time round there's nothing average about these arrangements because for spring/summer 2018 it's all about patchwork petals.
A term that calls to mind visions of your grandma's quilt-making skills, it's time reconsider the homespun hobby because it has been given a high fashion makeover thanks to a host of designers splicing and dicing textiles covered in clashing blooms.
No longer the reserve of nimble-fingered knitting groups, this is a trend that's lapping on the bohemian vibes of the balmy months ahead and we can't get enough.
At Louis Vuitton, they came stitched together on full-sleeved musketeer shirts and metallic brocade waistcoats while most others opted for what is bound to be the must-have piece of the new season – a spliced floral dress.
Seen at Christopher Kane, Peter Pilotto and Kenzo to name a few, florals in almost every form – think Japanese blooms, wallpaper prints and misty pastels – tapped into the 'Make Do and Mend' spirit of the 1940s.
It was a look that worked on a myriad of styles from strappy camisole frocks to floor-length gowns and high-neck Victoriana mini-dresses, proving that you can play with sartorial taste on pretty much every level including colour, scale and fabrication.
The best thing about it in terms of real world wear is that by pairing different prints and textures, you can instantly transform your look and increase your style credentials with just one piece.
Effortless and far friendlier on your bank account, the patchwork floral dress promises to make a statement on the sidewalks this season.
Join our commenting forum
Join thought-provoking conversations, follow other Independent readers and see their replies