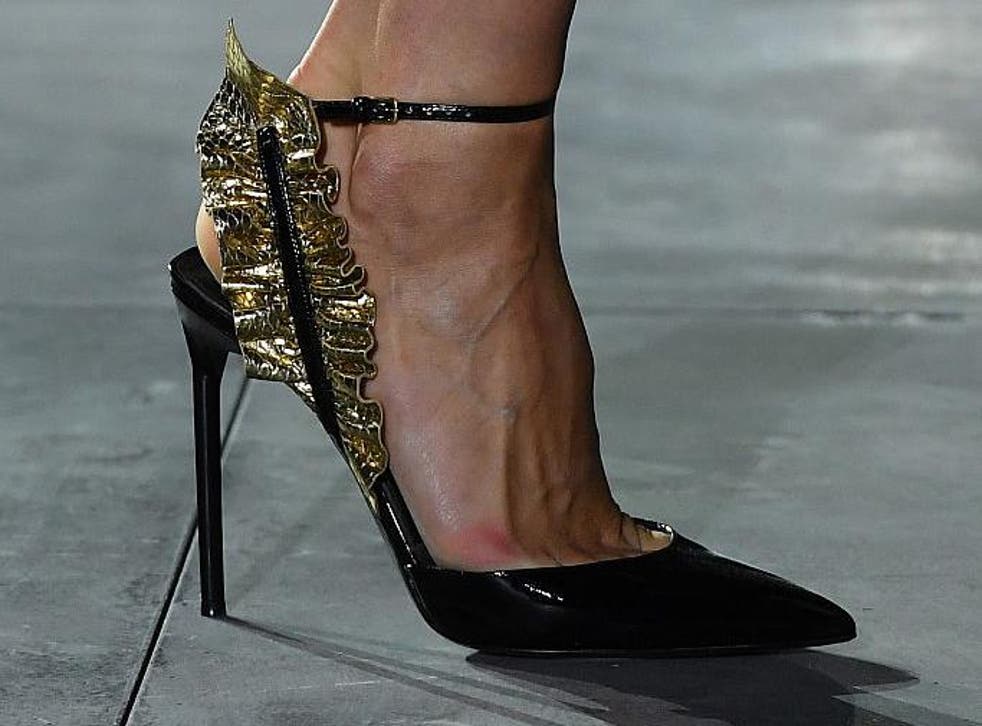 Precious Metals: How to wear this season's shiniest shoe trend
To say they're having a moment is an understatement
It's sunny. It's rainy. Welcome to British springtime. A period which - with all its erratic changes in weather - can make it difficult to navigate your wardrobe.
Luckily, a new pair of shoes offers up an easy and versatile solution to testing even the most fashion forward of trends. And right now, it's all about metallics.
To say they're having a moment is an understatement, as gold, silver and colourful high-shine finishes have become a relative staple of modern girl garb.
No thanks in part to the trends dominance on the runway this season, we're sure.
Here, there was everything from skyscraper stilettos to disco-ready flatforms that ran the gamut of tinny shades.
At Saint Laurent, a vampishly retro collection was finished with delicate heeled sandals complete with a ruffled metallic flash of colour at the ankle, while Isabel Marant opted for a sock/kitten heel hybrid in brilliant silver.
For Trussardi though, the trend pitched a perfect opportunity to intensify an already vivid collection with gaudy hot pink and red metallic heeled loafers and square toe sandals.
Whether you're looking for a new pair of flats or some evening courts, it's time to trade in your drab winter boots for a, quite literal, shiny new pair.
Shiny-shoe beginners will be pleased to hear that classic horsebit loafers, traditional and backless, come in a range of metallic hues from sunny gold to silver, pink and even electric blue.
Alternatively, complete your night-out style with a statement stiletto in gun metal grey for a new go-to shoe that promises to look great with everything.
Join our new commenting forum
Join thought-provoking conversations, follow other Independent readers and see their replies