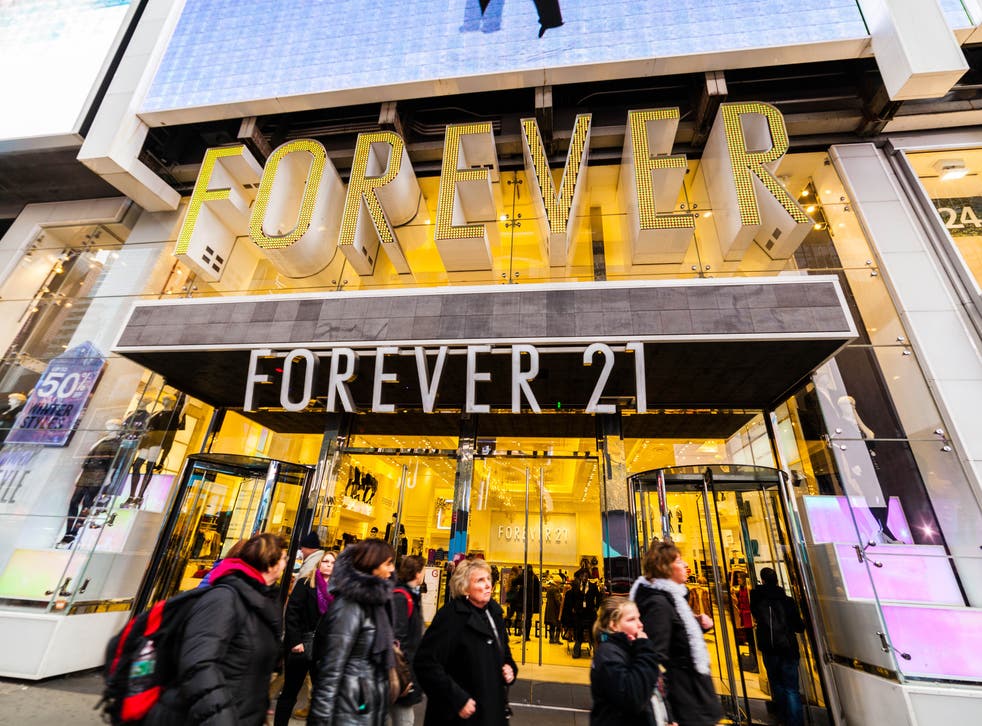 Forever 21 apologises for sending out diet bars with online orders
'This was an oversight on our part and we sincerely apologise for any offence this may have caused'
Forever 21 has apologised for sending low-carbohydrate Atkins bars with online orders following backlash.
A number of customers who shop with the American retailer recently issued complaints after receiving the low-carbohydrate bars as supplementary freebies with their online shopping orders.
Several of the complainants had bought clothing from Forever 21's plus-size range, prompting them to accuse the fashion brand of "fat-shaming" them by including the bars in their deliveries.
"I went from a size 24 to 18, still a plus-size girl, so I ordered jeans from @Forever21," one person tweeted. "Opened the package, when I looked inside I see this Atkins bar. What are you trying to tell me Forever, 21, I'm fat, lose weight?"
In a statement released by Forever 21 on Wednesday, the company stated that it did not mean to cause offence by including the diet bar samples in online orders.
"From time to time, Forever 21 surprises our customers with free test products from third parties in their e-commerce orders," the retailer said.
"The freebie items in question were included in all online orders, across all sizes and categories, for a limited time and have since been removed.
"This was an oversight on our part and we sincerely apologise for any offence this may have caused to our customers, as this was not our intention in any way."
Iggy Azalea in Forever 21 campaign

Show all 6
Atkins, the low-carbohydrate diet programme which supplied the bars, issued a statement explaining that the aim of its products are to help customers aspire for "overall health and wellbeing".
"Our brand revolution is reflected in the current marketing efforts to highlight the health benefits of eating a low-card/low sugar Atkins lifestyle, with a portfolio of nutritious and delicious snacks for everyone," the company stated.
Support free-thinking journalism and attend Independent events
While Forever 21 clarified that the diet bars were included in all online orders, not just orders for plus-size clothing, some have highlighted the fact that this can still have a damaging effect on customers.
"Not only is it fat-shaming, it could also trigger people of all sizes who have EDs [eating disorders]. This is as dangerous as it is inappropriate," one person tweeted.
Join our new commenting forum
Join thought-provoking conversations, follow other Independent readers and see their replies