A menswear guide to choosing formal shoes
Need some advice on smart footwear? We've got you covered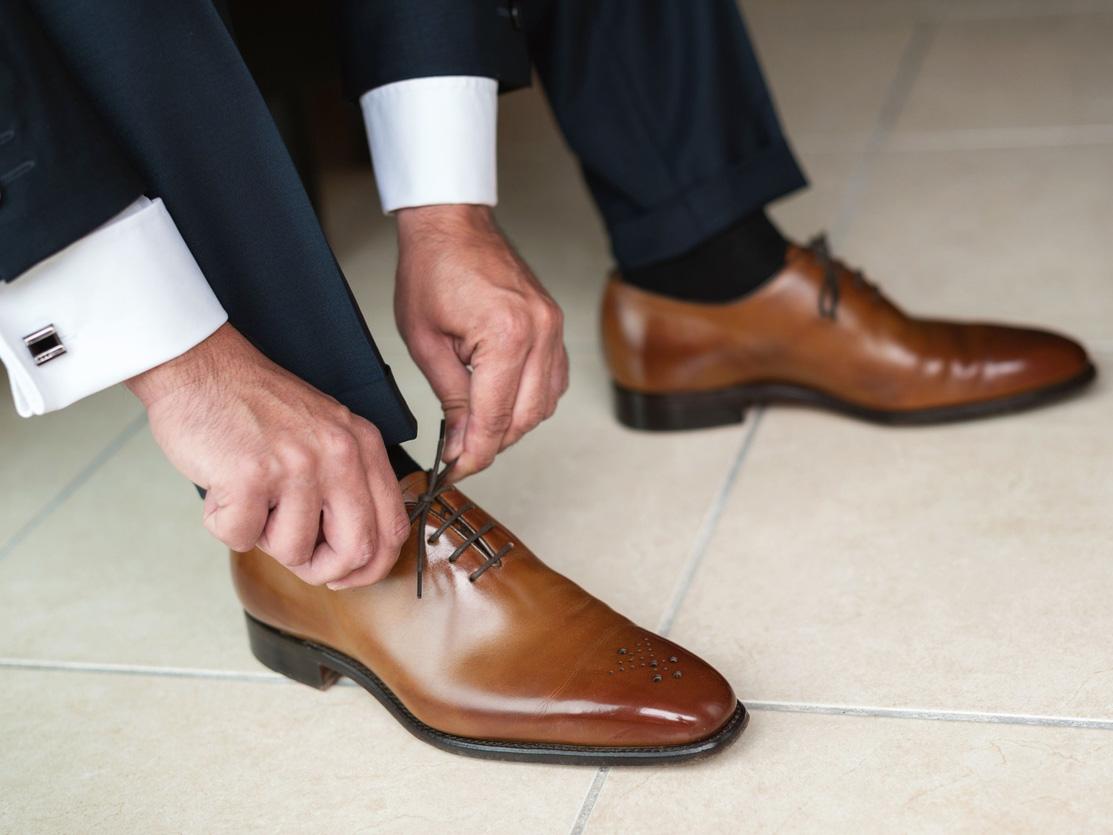 Nailing the perfect look starts from the feet up but when it comes to grown-up shoes, finding the right pair can be a tricky task.
Just like your handshake, what you wear on your feet is one of the first things people notice. So whether you're wearing them to the office, an important interview or a hot date, pick a pair that ticks all the boxes.
However, given the ever-changing landscape of men's fashion, it's not always easy.
Especially now that, in addition to traditional styles like Oxfords or Derbies, you can also get away with wearing versatile boots and, dare we say it, smart trainers.
If you're in the market for a new addition to your shoe collection and don't know where to start, consult our guide below.
Derby Shoes
Formal lace-up shoes tend to fall into two categories: Oxfords and Derbies.
While the former have a smaller, closed facing – where the eyelets are located – Derbies have open laces meaning they have a more versatile feel and are easier to wear if you have a wide foot or high instep.
A slightly more casual alternative to the Oxford, Derbies are an anything goes kind of shoe.
Monk Strap
Monk shoes are laceless and secured with a single, double or even triple buckle.
In terms of smartness, they're definitely a formal shoe but are best suited to someone who's more concerned about making a sartorial statement than sticking to the rules.
If you opt for a black pair we suggest a silver buckle, however brown versions will look better with brass trimmings. The perfect shoe for men who want a little extra swagger in their step, Monks can be worn with suits and trousers, but also look great with the right kind of denim.
Chelsea Boots
The Chelsea boot's sleek design means it's becoming a contemporary favourite for many men.
A great option for those days when you don't feel like dressing up too much, but don't want to appear too casual with trainers.
A mid-height boot with elastic gussets to the sides, they work well paired with everything from a crisp shirt and tailored trousers to slim jeans and a cable knit jumper.
Chukka Boots
A style that was popularised in the 1940s and 1950s, Chukka boots are usually made from suede and are more of a dressed-down formal shoe.
Ideal for the office, they're ankle length and feature just two or three eyelets, giving them a sleek, minimalistic design.
They also tend to come with crepe soles which are an acquired taste but a great option for anyone looking for a stylish pair of grown-up shoes that are super comfortable and can still pass at the office.
Trainers
The idea of what makes shoes office-appropriate is a contentious one, and the answer will largely depend on what industry you work in.
In creative industries, particularly, trainers pass with flying colours.
However, we're not talking the trendy dad types. The key to nailing the smart-casual vibe is to invest in a pristine white pair in leather that aren't too clumpy.
This way, they will pair well with everything from a two-piece suit to a pair of cropped, tailored trousers.
Join our commenting forum
Join thought-provoking conversations, follow other Independent readers and see their replies