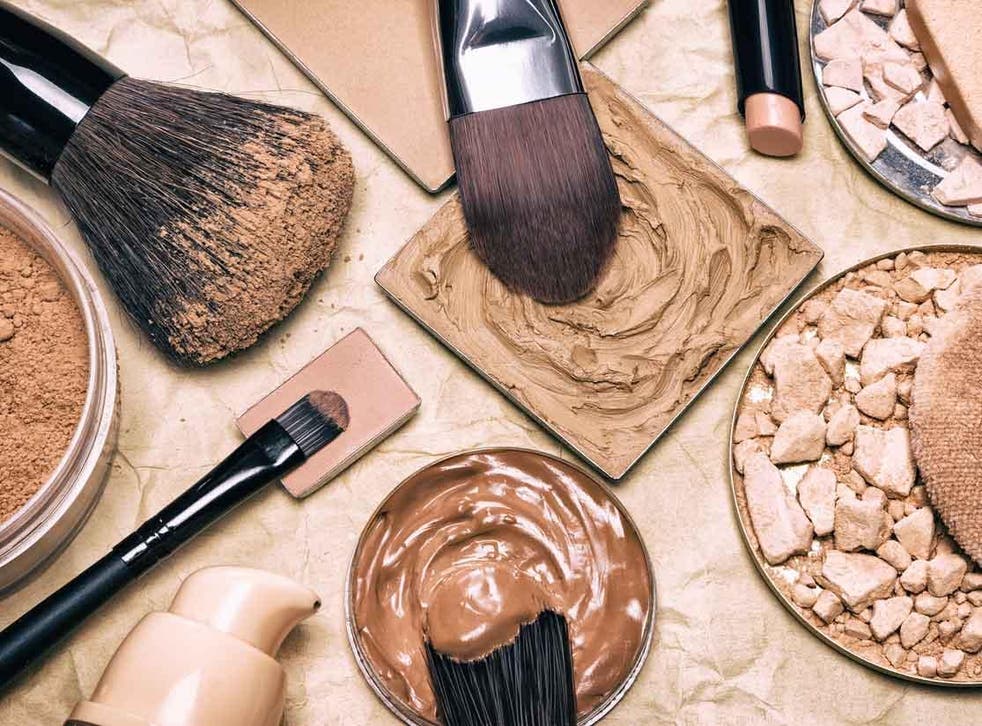 Ace of Base: Are expensive foundations really worth splurging money on?
However good they are, the price tag is impossible to ignore
In our quest for the perfect base we tend to reach for bargain bucket foundations in the hopes that this time they might just work. But let's be honest, high-street foundations rarely cut the mustard.
So often, they're either too chalky, too thin or you get home to find that they're three shades too dark.
I could just be trying to rationalise my knack for spending asinine amounts of money on beauty products here but, in my opinion, if there's one thing you can justify spending your hard-earned money on, it's a good foundation.
After all, get the base right and everything else will look spot-on.
That being said, most high-end beauty brands now offer up an impressive variety of mid-range bases but for those that want to splash some serious cash, the exorbitantly priced still endure.
Costing anywhere between £50-£200, are these big-budget bases really worth it?
At the lower, but by no means economy, end of the spectrum you'll find Tom Ford's Waterproof Foundation that will set you back £64 for a small, squeezy 30ml tube.
That might sound extortionate but if you're a fan of full-on, heavy coverage that gives you a flawless blank canvas then this could be the one for you. It's thick, creamy texture means it's perfect for anyone prone to hot flushes and perspiration or has scars they want to cover.
Plus, a little goes a long way so it should last you a good three-four months with any luck. This really is a real-life Instagram filter in a tube.
High-end Foundations

Show all 5
Alternatively, La Mer's The Soft Fluid Foundation, which costs £80 for 30ml, offers a buildable, medium to full coverage that feels weightless on the skin. With SPF and antioxidants to boot, the formula melds to your skin leaving it looking natural and glowy without being too over the top.
Out of the two, this one takes to the top spot for super-luxe, skin that still looks like skin.
Believe it or not, foundations get even more expensive and while this superior range of products are remarkable, the price tag is impossible to ignore.
Master of make-up Chanel is well known for its heavenly, high-end products but at £98 a pop, the Sublimage le Teint foundation raises a few brows. But, however much we hate to admit it, it's seriously impressive.
Perfect for dry skin, it's hydrating and plumpy with a dewy finish that feels more like a moisturiser than a heavy base. What's more, it also attracts water molecules from the air and contains diamond powder for light-reflecting radiance.
Fresh on the face, this is creamy, sumptuous and well worth the investment.
Ultimately, foundation is a very personal thing and while a posh base is almost always superior, steep fees are rarely worth breaking the bank for.
If they're in budget for you then sure, go forth and splurge but if not, there are plenty of mid-range alternatives that will leave your skin looking fabulous all day.
Register for free to continue reading
Registration is a free and easy way to support our truly independent journalism
By registering, you will also enjoy limited access to Premium articles, exclusive newsletters, commenting, and virtual events with our leading journalists
Already have an account? sign in
Register for free to continue reading
Registration is a free and easy way to support our truly independent journalism
By registering, you will also enjoy limited access to Premium articles, exclusive newsletters, commenting, and virtual events with our leading journalists
Already have an account? sign in
Join our new commenting forum
Join thought-provoking conversations, follow other Independent readers and see their replies