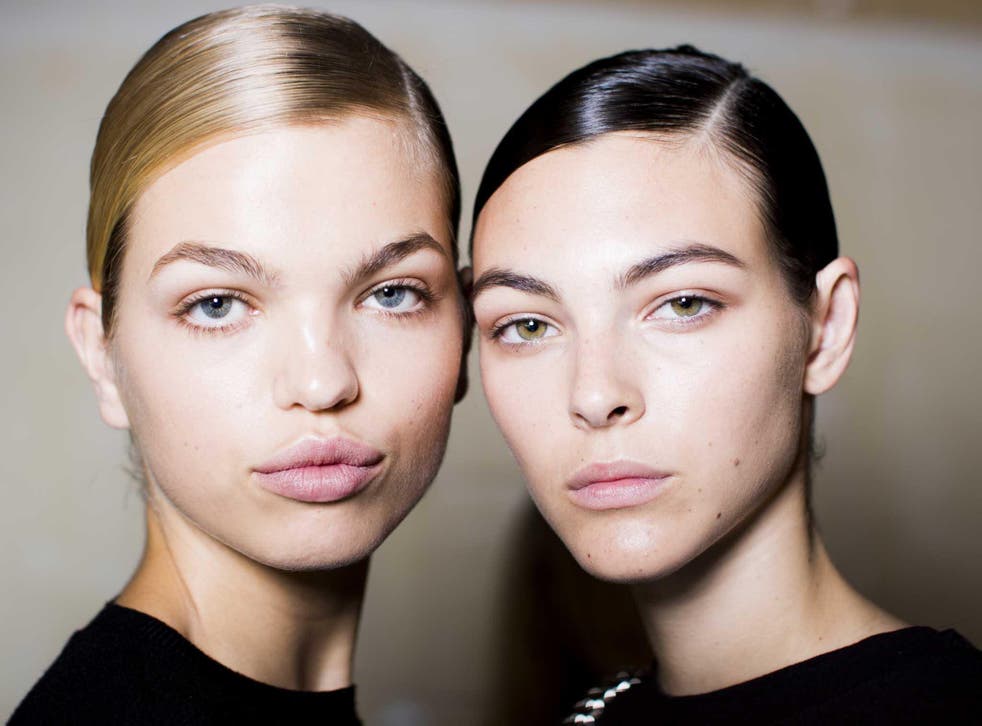 Foundation Sticks: The return of a genius throwback formula
It's a makeup staple that comes in all forms and shades but these portable versions are the secret to a shortcut beauty routine, writes Sarah Young
As a makeup staple for any well versed beauty buff, finding the right foundation can seem like a maquillage minefield. With a legendary cast of shades, applicators and sizes to suit your every need it is almost impossible to know where to start but luckily for us one throwback formula is staging a serious comeback: the foundation stick. While not exactly new, they are surely having a moment and have certainly come a long way since the days of dry, crease-happy consistencies.
Nowadays, these new and improved formulas boast hydrating blends including emollients which help to lock in moisture and give your skin that healthy post-gym glow. Typically, they're a creamy, super lightweight texture fixed to a rod but the concept is beginning to extend beyond tradition with the likes of Estee Lauder, Dior and Anastasia Beverly Hills affording cushion formats and specific shades that can be used to highlight and contour too.
For today's girl on the go whose main priorities are to find something fast and relatively fuss-free the foundation stick is a beauty hero; with the smooth, silky consistency one would expect from a liquid but none of the foreseeable mess. Toss them in your bag, apply them on the tube and without the need for any tools.
From mousse to cream and everything in between, foundations come and go but this hands-free formula looks set to last the distance. Forget using a bottle with a pump or having to deal with trying spillages in your handbag and upgrade to an old-time, new-fangled foundation stick.
Best foundation sticks

Show all 4
Register for free to continue reading
Registration is a free and easy way to support our truly independent journalism
By registering, you will also enjoy limited access to Premium articles, exclusive newsletters, commenting, and virtual events with our leading journalists
Already have an account? sign in
Register for free to continue reading
Registration is a free and easy way to support our truly independent journalism
By registering, you will also enjoy limited access to Premium articles, exclusive newsletters, commenting, and virtual events with our leading journalists
Already have an account? sign in
Join our new commenting forum
Join thought-provoking conversations, follow other Independent readers and see their replies