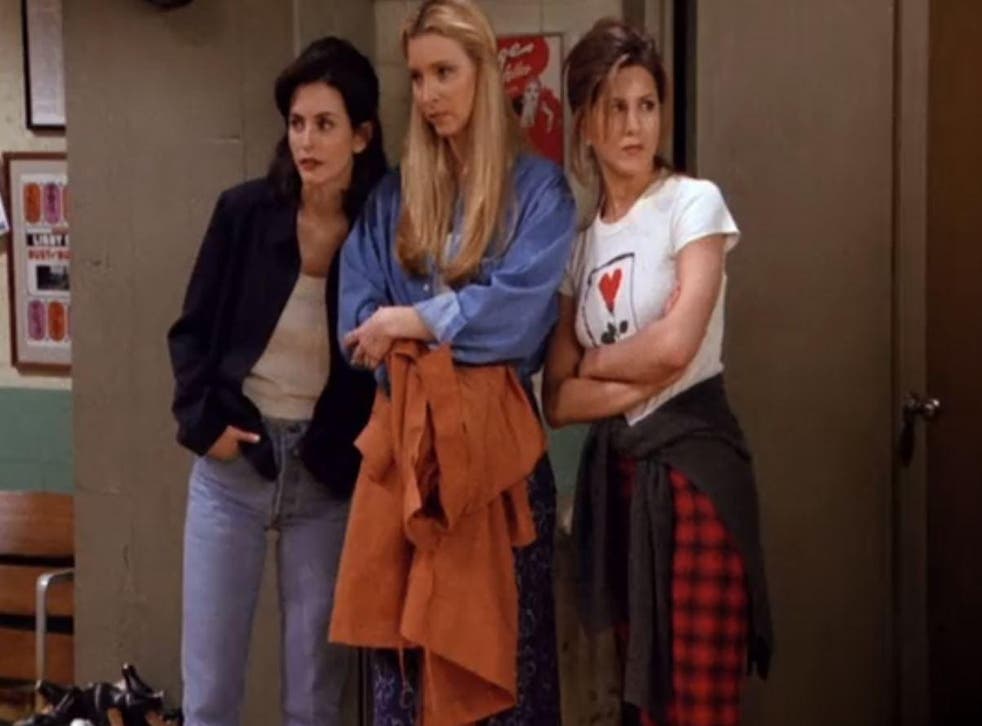 Millennials watching Friends on Netflix declare love for 90s fashion
Could we BE any more in love with their outfits?
With Friends' arrival on Netflix, millennials are finally able to binge-watch the comedy series we so loved as children, despite having been too young to understand half the jokes at the time.
And although some of the lines from the TV series, which first aired in 1994, haven't aged particularly well, there's one aspect of the show that today's young adults are almost unanimously loving: the fashion.
The high-waisted wide-leg shorts, the crop-tops, the oversized sweatshirts (often tied round the waist), the 'mom' jeans and dungarees - it's looking highly likely 90s fashion will make a huge comeback as a result of the resurgence of the series.
Whilst it was Jennifer Aniston's character Rachel's hair that made most of an impact when the show first launched - 'The Rachel' has become an iconic hairstyle - it's the clothes worn by Monica, Phoebe, Joey, Ross, Chandler and of course Rachel that have set tongues wagging more than 20 years later.
Many young people have been taking to social media to profess their love of the outfits worn in the TV series.
"I just want all the outfits in friends," one person wrote on Twitter.
"I'm living for the 90s outfits," added another.
Retailers, take note.
Join our new commenting forum
Join thought-provoking conversations, follow other Independent readers and see their replies