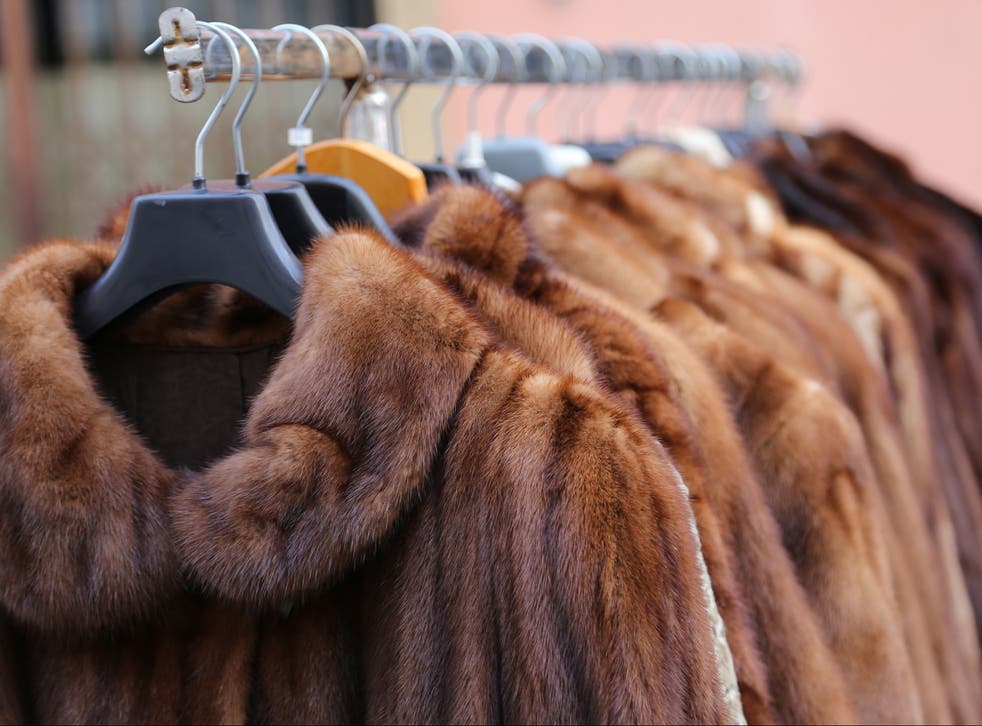 Selling and buying fur could be banned in UK after Britain leaves EU
Minister responsible for animal welfare said to be advocating for the ban
The government is considering banning the import of wild animal fur in Britain.
According to a report in The Times, ministers are planning to impose rules that would effectively prohibit the sale of fur clothing in the UK once we leave the European Union's single market and customs union, which will take place on 1 January 2021.
The ban would cover fur imports from all species, but there might be exemptions for fur used in religious ceremonies or for the sale of vintage fur, Politico reports.
It is expected that the Department for Environment, Food and Rural Affairs (DEFRA) will publish a consultation paper on the matter in December.
"During the transition period, it is not possible to introduce restriction relating to the fur trade," said Victoria Prentis, undersecretary of state at DEFRA.
"Once our future relationship with the EU has been established there will be an opportunity for the government to consider further steps it could take in relation to fur sales."
Zac Goldsmith, who is the Defra minister with responsibility for animal welfare, is said to be advocating for the change, having previously described the fur trade as "one of the grimmest of human activities".
The British Fur Trade Association has described the proposed change as "irrational, illiberal and misjudged".
"It is entirely the wrong time to move forward with a potential ban that would close a legitimate trade, which is worth some £200 million in the UK every year and employs thousands of people," a spokesman for the British Fur Trade Association told Politico.
"It would have significant consequences for the U.K. because it sends out an entirely wrong signal at a time when it is trying to make free-trade deals with the EU, Canada and the US."
The proposed changed come after it was revealed that the Queen will no longer wear fur.
Her Majesty's official dresser, Angela Kelly, shared the detail about the Queen's updated wardrobe in her new memoir, The Other Side of the Coin: The Queen, the Dresser and the Wardrobe.
According to Kelly, Queen Elizabeth's dresser of 25 years and personal advisor, the move away from real fur started this year.
"If Her Majesty is due to attend an engagement in particularly cold weather, from 2019 onwards fake fur will be used to make sure she stays warm," she wrote.
Register for free to continue reading
Registration is a free and easy way to support our truly independent journalism
By registering, you will also enjoy limited access to Premium articles, exclusive newsletters, commenting, and virtual events with our leading journalists
Already have an account? sign in
Register for free to continue reading
Registration is a free and easy way to support our truly independent journalism
By registering, you will also enjoy limited access to Premium articles, exclusive newsletters, commenting, and virtual events with our leading journalists
Already have an account? sign in
Join our new commenting forum
Join thought-provoking conversations, follow other Independent readers and see their replies