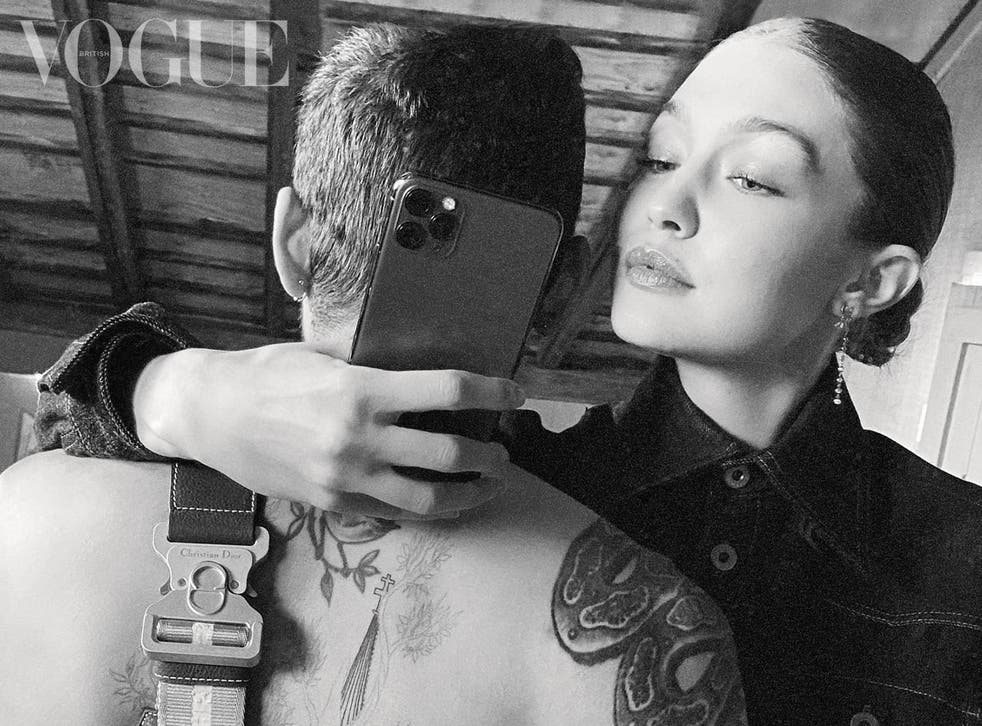 Gigi Hadid and Joan Smalls donate clothes to British Vogue charity auction
Auction raising money for NHS Charities Together and the National Association for the Advancement of Colored People
Gigi Hadid is auctioning off some of her clothes as part of a charity auction organised by British Vogue that will benefit NHS Charities Together and the National Association for the Advancement of Colored People (NAACP).
The Way We Wore auction launches on Tuesday 9 June and includes clothing donated by 23 models, including Hadid, Helena Christensen, Joan Smalls, Lily Aldridge, Paloma Elsesser and Christy Turlington Burns.
The women have all chosen treasured items from their wardrobes to auction off to the two organisations in partnership with luxury resale website Hardlyeverwornit.com (HEWI).
Hadid has donated a skirt and top from Rihanna's FENTY line in addition to a Dior saddle bag.
"I appreciate the opportunity to give back in this way, and hope that whoever ends up with these pieces really enjoys them, knowing that their contribution will help those struggling due to Covid-19," the 25-year-old said.
"Zayn and I send our love and best wishes to everyone," she added in reference to her boyfriend, the musician Zayn Malik.
Smalls has donated a Givenchy bag for the auction. "This Givenchy bag has travelled everywhere with me – its size is deceptive, so much fits in it," she said.
"It became such a staple of my wardrobe that at one point I was like, 'I need to give her a break,' and I took such good care of her because of that."
Other items included in the auction are a black Prada dress, from Lily Aldridge, and a dress from the H&M Conscious Exclusive campaign donated by Turlington Burns.
Sharon Wolter-Ferguson, founder of HEWI said: "There is no doubt that the past weeks have brought challenges to us all. HEWI is proud to collaborate with British Vogue and the wonderful women who have donated such special items to raise funds for two incredibly worthy causes. Firstly, NHS Charities Together and secondly, the National Association for the Advancement of Colored People (NAACP). Please get involved: make a bid, buy a beautiful poster, donate."
British Vogue's The Way We Wore auction, in partnership with HEWI, launches at 2PM BST on Tuesday 9 June at 2pm here.
Join our new commenting forum
Join thought-provoking conversations, follow other Independent readers and see their replies