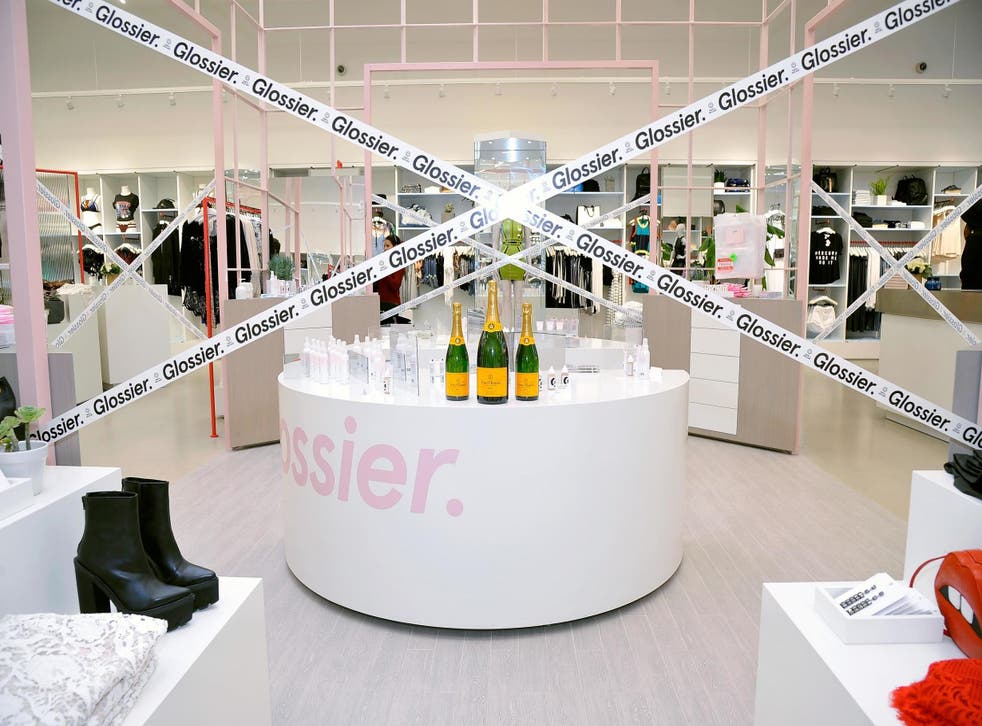 Glossier: Cult favourite beauty label set to launch second brand
The new brand is called Glossier Play
There are few beauty brands that carry the cult status of Glossier, a company renowned for its sumptuous milky jelly cleansers and cloud paint blush sets and boasts more than 1.4 million followers on Instagram.
Launched in the US in 2014, the brand caused a nationwide frenzy that continued across the pond when it landed in the UK seven years, with products selling like hot cakes – very well-cleansed and exfoliated ones.
Now, Glossier is set to launch a sister brand in March, Glossier Play.
Very few details have been revealed, but an Instagram account for Glossier Play was launched on Friday 22 February.
The first post was a video by social media star Donté Colley dancing to "I Love Your Smile" by singer Shanice alongside the caption: "Sound on for the full effect".
Caffeine Beauty Products

Show all 8
Five additional posts have since gone up on the account, though each is as mysterious as the last.
Three are animated versions of the Glossier Play logo, one is a lipstick swatch and another is simply a video of an empty dance floor, which was posted with the caption, "you're invited".
The brand also sent a cryptic email out to subscribers unveiling the Glossier Play logo, which appears to be against a green satin background.
Glossier tweeted about the new brand on the same day the Instagram account was launched, writing: "After two years in the making, we can't wait for you to see, touch, hear, swatch, and play with what's to come."
The Instagram bio for the new brand, which already has 55,000 followers, reads: "Here for a good time," implying that the products might be part of a limited edition range.
Glossier is refusing to release any further details for now, leaving its legion of fans, who are beside themselves with excitement, in the lurch.
"Oh god, please just tell us," one person commented on Instagram.
"Why are you doing this to us?" asked another.
As for what fans think Glossier Play might be, guesses thus far include brightly-coloured makeup, clothes, and a new e-commerce website.
All will be revealed in the coming weeks.
Register for free to continue reading
Registration is a free and easy way to support our truly independent journalism
By registering, you will also enjoy limited access to Premium articles, exclusive newsletters, commenting, and virtual events with our leading journalists
Already have an account? sign in
Register for free to continue reading
Registration is a free and easy way to support our truly independent journalism
By registering, you will also enjoy limited access to Premium articles, exclusive newsletters, commenting, and virtual events with our leading journalists
Already have an account? sign in
Join our new commenting forum
Join thought-provoking conversations, follow other Independent readers and see their replies