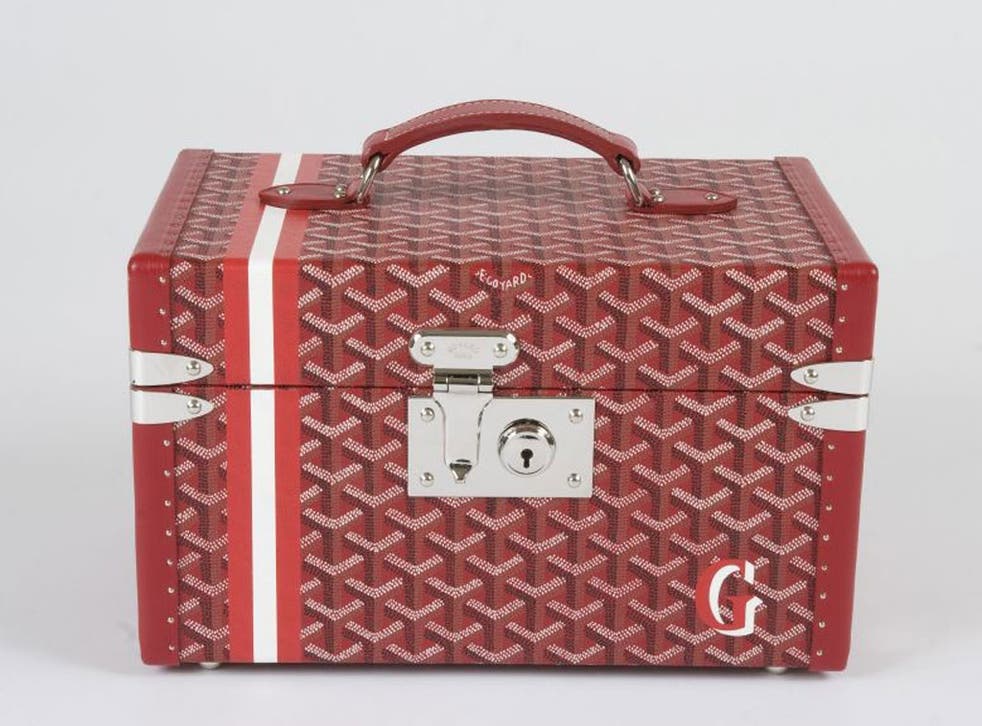 How 225-year-old Goyard luggage became hip-hop's favourite luxury brand
Owning a piece is the ultimate sign of indulgence
Sarah Young
Tuesday 21 March 2017 10:39 Comments
A luxury leather goods brand that's been in business for more than two centuries has been quietly attracting the attention of the hip-hop community.
With a long-list of illustrious clientele, Goyard boasts the likes of Pablo Picasso, Cristobel Balenciaga, Karl Lagerfeld and Coco Chanel among its fans but when it comes to name-dropping, there's one famous contingent that's taking over.
A firm favourite of Kanye West, A$AP Rocky, Tyga, Travi$ Scott and Pharrell, the rap community is obsessed with the label's trunks and bags; but why?
Notoriously, Goyard refuse to pay for advertising or engage in e-commerce unlike other brands such as Louis Vuitton.
Instead, it takes an anti-spotlight stance, stooping under the radar and de-prioritising its logo. Those who know, know. For them, it's all about attracting the people who count.
And, while Goyard might count the crown among its most favourable clientele, they can't deny that rappers are considered modern day royalty.
Kanye West meets Donald Trump in Manhattan

Show all 22
As such, it makes sense that these stars should gravitate toward a brand that recoils against omnipresent brands. After all, owning a Goyard piece is the ultimate sign of indulgence and it is one of very few brands left within the industry that maintain the appeal of old-school luxury.
This obsession is nothing new though, Pharrell first mentioned the brand in 2006 in the songs "Liquid Swords" and "It Was A Great Day," while Kanye West rapped "The fur is Hermes, shit that you don't floss / The Goyard so hard man, I'm Hugo's boss" in "The Glory," on his 2007 album Graduation.
He also showed up to Paris Fashion Week carrying a Goyard trunk outside of the Comme des Garçons show.
More recently though, DJ Khaeld was spotted donning a navy Goyard bomber jacket at the 2016 MTV Video Music Awards but considering it doesn't produce actual clothes, this had people confused.
The brand were quick to speak out, condemning the piece as a fake but it turned out, Khaled had the piece custom made using Goyard scarves.
For some reason, the luxury label is hesitant to endorse rappers among its list of patrons but this current wave of popularity is on the upswing whether they like it or not.
The more exposure these rappers give the brand, the more its exclusivity becomes jeopardised but, so too, its profits will surely benefit.
Register for free to continue reading
Registration is a free and easy way to support our truly independent journalism
By registering, you will also enjoy limited access to Premium articles, exclusive newsletters, commenting, and virtual events with our leading journalists
Already have an account? sign in
Join our new commenting forum
Join thought-provoking conversations, follow other Independent readers and see their replies