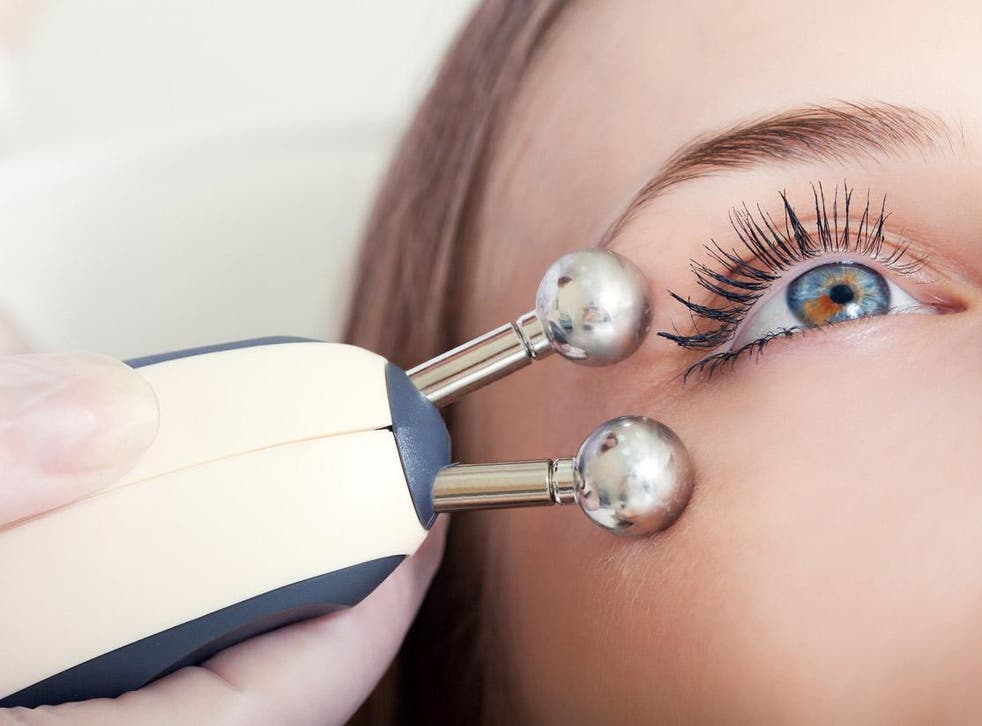 The high-tech grooming gadgets you need in your routine
Now's the time to fill your bathroom cabinet with some innovative tools
From AI to electric cars, technology in 2018 is making everything faster, better and stronger, including our beauty routines.
Nowadays, gadget-free grooming is pretty much a thing of the past: innovative new tools allow us to cleanse our pores more deeply, style our locks without heat, and remove unwanted body hair without a trip to the beauty salon.
We roundup the best of the tech taking skin care and hair maintenance to the next level.
The trend for sonic skin care, which began in 2001 with the launch of Clarisonic's cleansing system, has grown and grown.
Newer versions like the Mia Smart cleanse the skin up to six times better than hands alone, delivering a cooling and firming massage into the bargain. And it can even help you apply your makeup.
Other brands, such as Foreo have also launched smart-skin devices: their new Luna Fofo reads your skin's hydration levels and suggests an appropriate cleansing routine.
And then there's the Foreo UFO, a clever tool that transforms sheet-masking from a 20-minute fuss to a 90-second breeze.
Styling our hair has never been easier, or less harmful. Dyson has followed its best-selling Supersonic Hairdryer with the Airwrap – a heat-free styling tool that uses aerospace technology to create a spinning vortex of air for effortless bouncy waves.
Similarly, GHD has improved on its signature straighteners with the introduction of its new Platinum+ Styler.
It recognises the thickness of your hair and heats it accordingly. The result? Hair that's shinier and stronger than ever before.
If you're more interested in removing hair than styling it, a device that means you can deliver the beauty treatment from the comfort of your own home should be at the top of your list.
For this, we recommend Philips' Lumea Prestige. A leading product in at-home IPL hair removal, it comes with a hefty price tag of £299 but, when you consider this will no longer mean having to attend costly in-salon sessions, it's well worth the splurge.
Of course, beauty gadgets aren't just for women. The male grooming industry is also awash with innovation.
For guys who want to take extra care of their skin, Foreo has launched a version of its Luna cleanser specifically for men.
Similarly, shavers have come a long way since the early days. Panasonic's Wet & Dry Beard Trimmer will give your facial fuzz a superior cut.
Designed with new, narrow blade tips, it captures more hair at once, including curly or flat lying whiskers, and offers the highest speed in Panasonic history.
Join our new commenting forum
Join thought-provoking conversations, follow other Independent readers and see their replies