Gucci 'blackface' scandal: Creative director breaks silence over controversial jumper
'I am heartfully sorry for this hurt'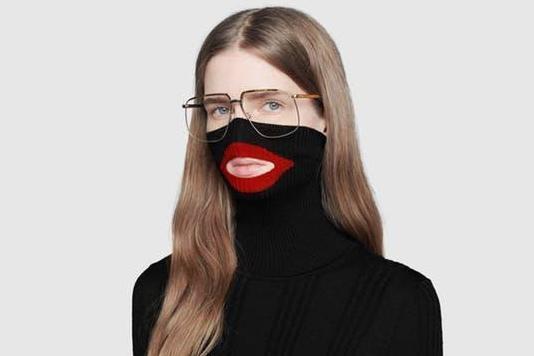 Gucci's creative director has broken his silence over the brand's recent blackface scandal, saying racism was never his intention.
In a letter to Gucci employees, Alessandro Michele expressed the pain he felt that one of his creative projects was seen as "an intolerable insult".
"I feel the need to write you all these few words to give a name to the pain of these days," Michele wrote.
"My own and that of the people who saw in one of my creative projects an intolerable insult."
The product in question is a black balaclava-style jumper, which costs $890 (£688) and features a pull-up neck with a cut-out at the mouth surrounded by oversized red lips.
Blackface controversy in popular culture
Show all 6
The sweater caused a furore online earlier this month with many people criticising the jumper for resembling blackface. As a result, the item was swiftly removed from Gucci's stores and website.
Michele said in the company letter that he never intended to be racist and that the design was actually inspired by the late Leigh Bowery, a performance artist, club promoter and fashion designer who often used flamboyant face makeup and costumes.
The designer went on to say that the controversy has caused his "the greatest grief" but that he is taking "full accountability" for the "unintentional effects".
Referencing an earlier statement issued by Gucci's CEO, Marco Bizzarri, Michele also revealed that the brand is launching scholarship programs and internal training to "increase inclusivity, diversity, participation and cultural awareness."
"We are truly committed in facing what happened as a crucial learning moment for everybody," he wrote.
The creative director concluded his letter with an apology: "I really shelter the suffer of all I have offended. And I am heartfully sorry for this hurt.
"I hope I can rely on the understanding of those who know me and can acknowledge the constant tension towards the celebration of diversity that has always shaped my work. This is the only celebration I'm willing to stand for."
While Michele's words were appreciated by many, some people accused the brand's announcement of scholarships and training of being too little, too late.
"@gucci in 2019? Really? Ya'll just learning diversity training?" one person wrote.
Another added: "Cultural sensitivity training... as if an entire cultural existence/experience can be explained and understood in a one week seminar with croissants, coffee, and smoke breaks. Hire competent black professionals."
A third person wrote: "Good night to everyone except Alessandro Michele and that whack a** apology from Gucci."
The Gucci controversy was shortly followed by similar accusations towards singer Katy Perry's eponymous fashion line.
Earlier this week, the brand was forced to remove a pair of shoes from sale amid concerns thay resembled a person wearing blackface.
"I was saddened when it was brought to my attention that it was being compared to painful images reminiscent of blackface," Perry said in a statement.
"Our intention was never to inflict any pain. We have immediately removed them."
Support free-thinking journalism and attend Independent events
Join our commenting forum
Join thought-provoking conversations, follow other Independent readers and see their replies