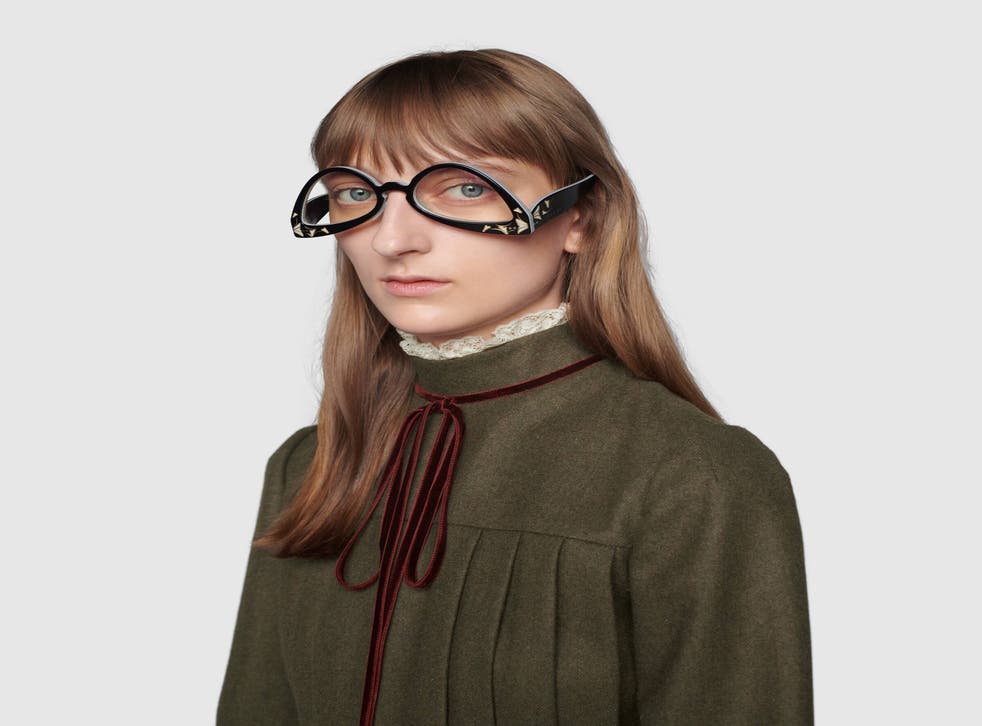 Shoppers mock Gucci for selling £470 'upside-down' sunglasses
'These designers are quarantined and going mad', one person says
Leer en Español
Gucci has been mocked on social media for selling a pair of "upside-down" sunglasses for £470.
The luxury Italian retailer describes the item on its website as "an unconventional take on the '50s and '60s inspired cat eye frames."
"These sunglasses are presented with an inverted design that created an 'upside down' effect," the description reads.
"The frames and temples are created using multiple layers of black and white acetate. Enamelled floral details and a petite 'Gucci' logo further enrich the design."
However, shoppers have shared their confusion over the design, with one person saying it made them feel "uncomfortable".
Sharing a photo of the glasses on Twitter, someone asked: "Gucci, why are we doing this?" while another joked: "These designers are quarantined and going mad."
Another person added: "I wonder if Gucci ever stopped to think that just because they "could" doesn't mean that they should."
Meanwhile, other social media users compared the style to the spectacles worn by 1980s snooker legend Dennis Taylor.
"Dennis Taylor walked so Gucci could run...," one person wrote.
Another commented: "Dennis Taylor was ahead of his time, soz Gucci."
A third person added: "Gucci are usually ahead of the game with fashion, but ladies could have had the Dennis Taylor look 30+ years ago."
Even British opticians Specsavers got involved in the exchange by sharing a photo of the Gucci model wearing the upside-down frames alongside the caption: " Hi @gucci, we need to talk."
Later, the company shared another photo in which it had Photoshopped the sunglasses to appear the right way, writing: "Fixed them".
This isn't the first fashion item to have caused some confusion among shoppers this week.
Luxury department store Selfridges was teased by social media users for selling jackets made from recycled Royal Mail sacks for £445.
The collaboration between the retailer and Studio Alch also featured a black gilet for £400 and tote bags that come in two sizes – a small green one for £70 and a larger red one for £80.
On Twitter, many fashion fans and postal workers joked about the collection and its high price tag.
"Seriously? Who would wear this," one person wrote, while another added: "Ffs I've seen it all now."
Join our new commenting forum
Join thought-provoking conversations, follow other Independent readers and see their replies