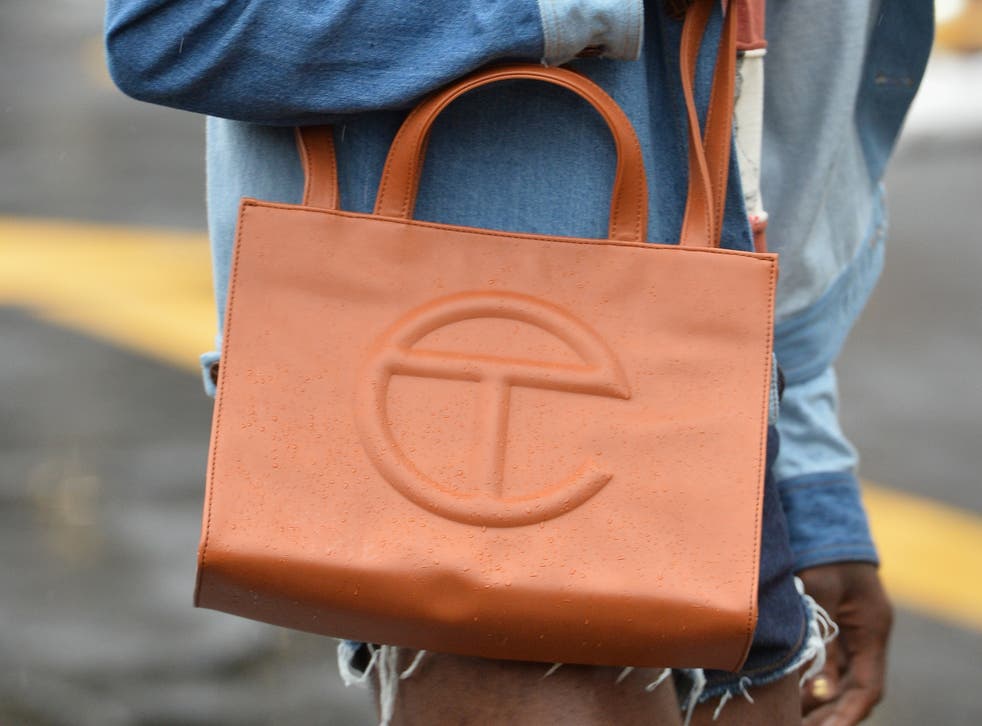 Guess removes bag from sale after accusations of 'stealing' black-owned brand Telfar's design
One person said: 'Stealing from black creatives, pathetic'
High street fashion chain Guess has been accused of ripping off the handbag design of black-owned independent brand Telfar.
Designed by Liberian-American founder Telfar Clemens, Telfar's award-winning vegan leather "shopping bag" is marketed as gender-neutral and won the Design Museum's 2020 fashion design award. Pop-culture magazine Dazed and Confused hailed it as "the decade's most important accessory"
It's recognisable by the circular shaped "TC" Telfar logo on the front, its rigid rectangular shape and two sets of straps of varying lengths.
The Telfar shopping bag has many celebrity fans including Bella Hadid, Alexandria Ocasio-Cortez and Oprah Winfrey and Dua Lipa. It has been nicknamed the "Bushwick Birkin" after the Brooklyn neighbourhood and the luxurious Hermès Birkin bag.
With such an iconic look and so much buzz around the bag, some online have accused fashion brand Guess of copying its design in one of its totes.
Fashion-based Instagram account Diet Prada posted an image of the two bags side by side, highlighting their similarities
Read more:
Like the original Telfar bag, the Guess tote is the same shape, features a circular logo, has two sets of straps and is also made of faux leather.
In response, one user commented: "Stealing from black creatives, pathetic". Another tagged the Guess Instagram account and wrote: "Stop stealing from Black Creatives !!!!"
On Twitter, the fashion director and founder of Black Fashion Fair, Antoine Gregory, spoke about the wider issues of race and privilege involved in this controversy.
They said: "I think the most annoying and yet interesting part of this is the fact that a company like GUESS has the capital and resources to produce this bag in great quantities when the original designer could not.
"And it really just speaks to the lack of access granted to Black designers. The lack of capital. The lack of resources the industry provides them."
Following the controversy, Guess has withdrawn this particular tote bag from sale.
In a statement to The Independent, Guess said: "Signal Brands, the handbag licensee of Guess, Inc., has voluntarily halted the sale of its G-Logo totes. Some on social media have compared the totes to Telfar Global's shopping bags. Signal Brands does not wish to create any impediments to Telfar Global's success and, as such, has independently decided to stop selling the G-logo totes."
Telfar responded to the news on their Instagram account, writing: "BAG SECURED."
Join our new commenting forum
Join thought-provoking conversations, follow other Independent readers and see their replies