The Independent's journalism is supported by our readers. When you purchase through links on our site, we may earn commission.
H&M launches Conscious Exclusive 2018 collection
It is seven years of good luck with the latest iteration of a collection that uses organic materials to make beautiful womenswear and accessories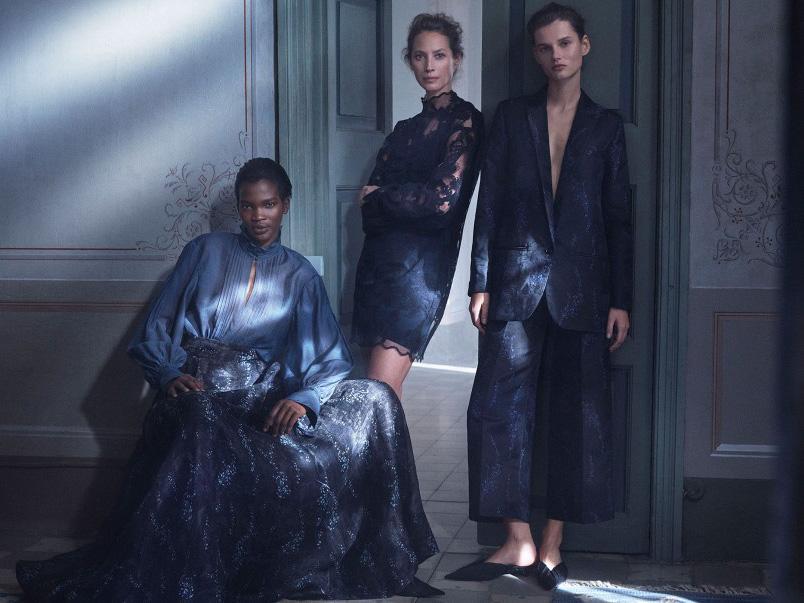 H&M has launched the 2018 edition of its Conscious Exclusive collection – a range that, in light of fashion's growing effect on the environment, is designed to promote the use of recycled materials. The collection, now in its seventh year, comprises beautifully crafted womenswear, lingerie, shoes and accessories. The initiative proves that affordable, stylish fashion and sustainability is possible.
This year, alongside organic linen, cotton and silk, as well as Tencel and recycled polyester, H&M has introduced two new materials. The fresh products are recycled silver, to create jewellery, and Econyl – a 100 per cent regenerated nylon fibre made from fishnets, which will be used to craft intricate pieces of lace.
As for the designs, much of the collection was inspired by the work of Swedish artist Karin Larsson. From handcrafted tapestries and needlework to her love of gardening and interior design, Larsson's stylised motifs and use of colour are seen in the form of stunning jacquards, abstract embroideries and prints. With a palette of green, white and black, with touches of dusky blue and powder pink, the range includes everything from full-length dresses to trouser suits, kimonos, pouch bags and slip-on mules.
To top it all off, 1990s supermodel Christy Turlington was chosen as this year's face of the H&M Conscious Exclusive campaign. "Ever since I learned about this collection I've been really impressed by what it stands for, and the designs are equally appealing," she said. "Fashion and sustainability is no longer a contradiction in terms, and I think reusing and recycling is an important initiative across fashion. It's really inspiring to see such fashion-forward designs being made from recycled materials."
Smooth as silk
High in fibre
Feeling knotty
Bareback
Weave your magic
Decorative
The H&M Conscious Exclusive 2018 collection is available to buy at hm.com now with prices ranging from £8.99 to £229.
Join our commenting forum
Join thought-provoking conversations, follow other Independent readers and see their replies