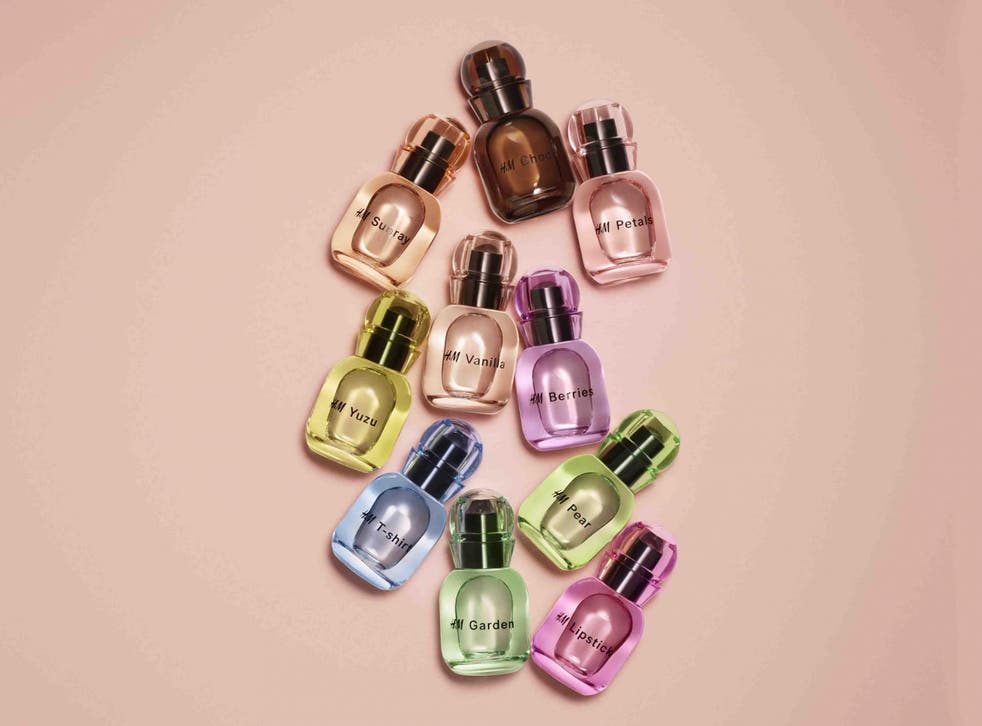 H&M launches new fragrance collection with Swiss perfume house Givaudan
The range launches in store and online this month
With an already impressive empire of clothing and homeware, in 2015 high street retailer H&M expanded its offering with the launch of its own-brand beauty line.
Consisting of 700 products encompassing everything from makeup and hair to perfume and bodycare, the collection has been received well by bargain hunting beauty buffs ever since.
So much so that now the fast fashion giant has joined forces with one of the world's leading perfume houses to create a collection of 25 brand new scents.
Created in collaboration with Givaudan, the "wardrobe of fragrances" has been formulated by the in-house H&M team and perfumers Olivier Pescheux – a world renowned and award winning perfumer – and Nisrine Grillie – a young rising star in the fragrance world.
"We focused a lot on high quality ingredients, from the single note fragrances to the contemporary blends and the more nuanced perfumes that really highlight the origin of the key ingredient," says Pescheux.
"It has been an honour to collaborate with H&M and alongside my colleague Nisrine Grillie for this exciting fragrance collection."
Featuring a wide range of different scents, the collection has been divided into three distinct groups; The Singles, The Reveries and The Essences.
The Singles consist of 10 different scents that revolve around a single note, such as vanilla, chocolate or yuzu, while The Reveries, in both eau de toilette and body mist, are 10 different blended fragrances that tell a story or convey a certain feeling with names such as Freewheeling, Sparks Will Fly and Above the Clouds.
Finally, five different perfumes that are more nuanced and complex make up The Essences. Each of these fragrances are created around a key ingredient of the finest quality, such as sandalwood, patchouli or rose and come in both eau de parfum and as a roll-on perfume oil in perfect pocket size.
"Scent has become an important part of fashion and we're so happy to be offering such a wide range of truly unique fragrances with many different notes," says Sara Wallander, concept designer for H&M Beauty.
"Customers can play around with the different fragrances across the three groups, to find a scent they love and identify with. It's like building personal style, which is always a fun and exciting journey."
The new fragrance collection will be available in store and online from 16 August with prices ranging from £3.99-£19.99.
Register for free to continue reading
Registration is a free and easy way to support our truly independent journalism
By registering, you will also enjoy limited access to Premium articles, exclusive newsletters, commenting, and virtual events with our leading journalists
Already have an account? sign in
Register for free to continue reading
Registration is a free and easy way to support our truly independent journalism
By registering, you will also enjoy limited access to Premium articles, exclusive newsletters, commenting, and virtual events with our leading journalists
Already have an account? sign in
Join our new commenting forum
Join thought-provoking conversations, follow other Independent readers and see their replies