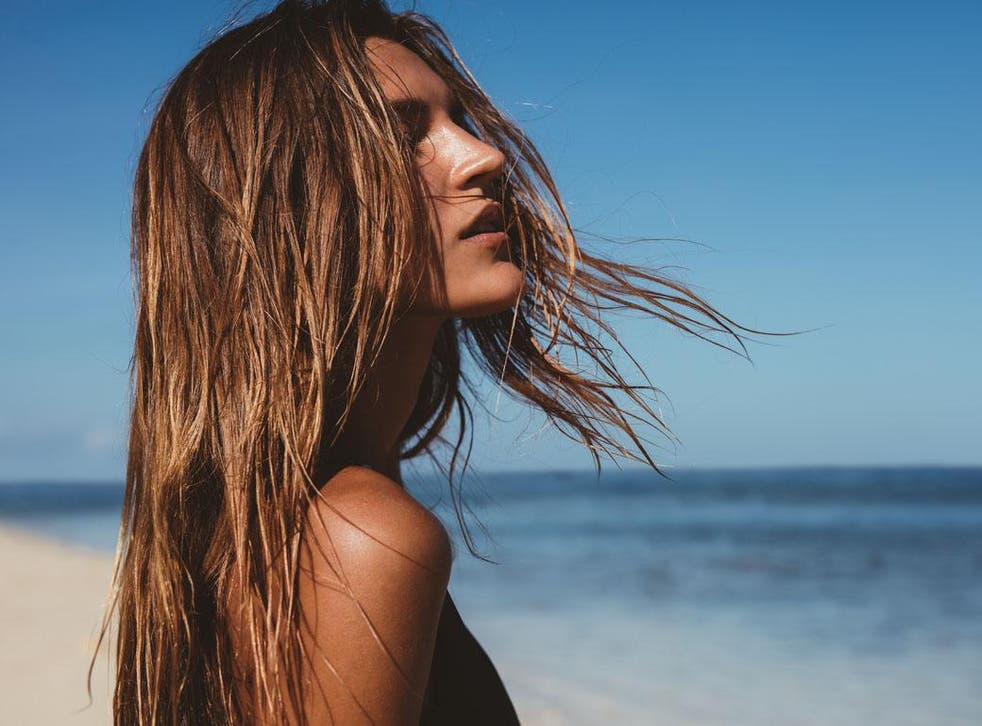 Why you need to use UV protection on your hair this summer
Summer can be a hard time for hair - here's how to protect it
During the summer, whiling away your days under the sun might seem like a good idea and it many ways it is – think sun-kissed skin and multiple trips to the the ice-cream stall.
However, while the benefits of hitting the beach are well documented, it can also wreak havoc on your hair.
The combination of salt water and warmer climes can leave your tresses looking and feeling pretty parched but a recent study, conducted by haircare brand Philip Kingsley, revealed that the most reported cause of hair damage during the summer is actually the UV rays from the sun.
Our hair shaft is made up of 80 to 90 per cent protein, while the remaining is made up of moisture, and seeing as UV rays have the ability to break down protein, it should come as no surprise to learn that summer can be a hard time for hair.
So, what can you do to make sure your locks are properly protected?
Whether you're going to the beach, work, or simply running errands, the best way to shield your tresses is to use a UV protectant.
Just as we wouldn't step out in the sun without applying sunscreen to our skin first, the same goes for our hair.
While it might not burn in the same way, it can still become damaged – especially if it's colour-treated – so the easiest way is to apply a clever hair-protection hero that works just like the best SPF sun creams.
Luckily, the beauty industry has provided us with a host of hair products that use UV filters to shield strands from damage and save your colour as you soak up the rays.
Many of which – like Bumble and Bumble's Invisible Oil Primer – even offer a myriad of styling effects that also help to soften, detangle, de-frizz and provide subtle hold.
Register for free to continue reading
Registration is a free and easy way to support our truly independent journalism
By registering, you will also enjoy limited access to Premium articles, exclusive newsletters, commenting, and virtual events with our leading journalists
Already have an account? sign in
Register for free to continue reading
Registration is a free and easy way to support our truly independent journalism
By registering, you will also enjoy limited access to Premium articles, exclusive newsletters, commenting, and virtual events with our leading journalists
Already have an account? sign in
Join our new commenting forum
Join thought-provoking conversations, follow other Independent readers and see their replies