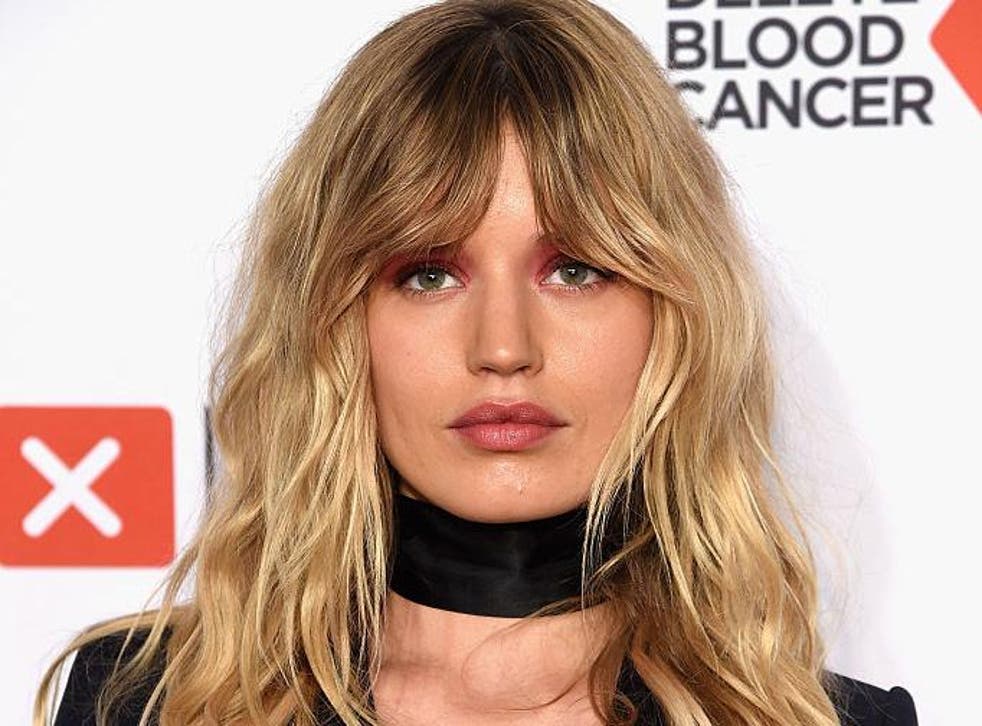 Curtain fringe: The hairstyle everyone will be asking for this autumn
It's the ultimate in effortless, cool-girl hair
If you're a complete chop-phobe but are looking for a way to refresh your barnet then curtain bangs might be the answer.
First popularised by Brigitte Bardot, it seems the middle-parted fringe is having a bit of a moment, with Pinterest – the birthplace of all the greatest beauty trends – indicating a 600 per cent rise in interest.
So, what exactly is it?
A fringe cut in an inverted V shape so that the shortest section sits where you part your hair, curtain bangs angle down gradually on each side to delicately frame the face and grace the tops of your cheekbones.
Beautifully blasé, it's a look that was super popular in the Seventies but is quickly gaining traction as one of autumn/winter 2017's buzziest hairstyles thanks to a whole host of new swooshy fringed icons.
From curtain-bang queen Alexa Chung, to Georgia May Jagger, Hailey Baldwin, Suki Waterhouse and Chloë Grace Moretz, celebs are fully embracing the cheek-bone skimming look, and it's not hard to see why.
If you fear the full hack, a curtain fringe is far less of a commitment than a straighter, squarer one as the gradient means that it's easier to grow out. Plus, it instantly refreshes your look without having to endure a drastic loss of length.
Surprisingly, it also suits most face shapes, is super-easy to maintain and, if cut properly, should require little-to-no styling.
Accordingly, it's important to remember that this is not a DIY job. You should always go to a salon if you're considering having a fringe cut in as your stylist will determine how best to cut it depending on your hair type, and it needs to be blended in seamlessly with your existing style.
Once you've had the chop, your new French girl-esque fringe can be left well alone for an effortless look, but there are a few things you can do to keep it looking well-groomed.
If you're after a flick at the sides, we suggest investing in a round brush, which you should use to roll your fringe forward and under until dry. Next, repeat again but this time roll it around the brush away from your face for a super bouncy barnet.
A serum and hairspray will help to keep your fringe in place while a texturising spray will give you that beautifully nonchalant vibe.
Join our new commenting forum
Join thought-provoking conversations, follow other Independent readers and see their replies