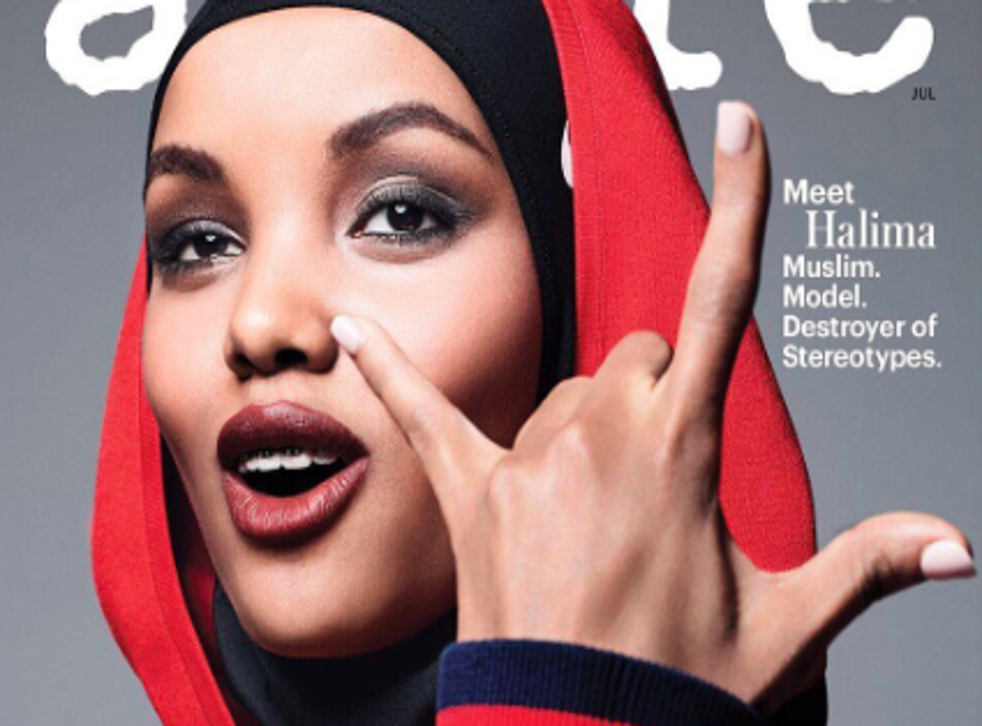 Hijab-wearing model Halima Aden makes history as Allure magazine cover girl
"I feel like I'm here to bust stereotypes of Muslim women"
19-year-old Halima Aden has become the first ever hijab-wearing model to grace the cover of American women's beauty magazine, Allure.
No stranger to the limelight, Aden first achieved 'groundbreaking' status back in November 2016 when she became the first Miss Minnesota to compete in a hijab and burkini.
Since then, she's gone on to walk in the Yeezy season five show at New York Fashion Week and made history as the first hijab-wearing woman on the cover of Vogue.
Sporting Nike's new performance hijab on the cover of Allure's July issue, Aden's image is accompanied by the words, "This is American Beauty" - a defiant slogan that champions the young model's desire to defy beauty boundaries in fashion once and for all.
Born in a refugee camp in Kenya, Aden moved to the U.S. with her mum at age seven and told Allure that she's been wearing the hijab ever since.
Speaking to the magazine, she also talked about how her hijab protects her from body shamers.
"Society puts so much pressure on girls to look a certain way," she said.
"I have much more to offer than my physical appearance, and a hijab protects me against, 'You're too skinny', 'You're too thick', 'Look at her hips', 'Look at her thigh gap'. I don't have to worry about that."
Following her successes, Aden has received innumerable praise for the role she has played in changing the face of beauty in fashion particularly for Muslim women.
"The people that are doing bad things, they don't represent an entire group," she previously told ABC 7.
"I feel like I'm here to bust those misconceptions and stereotypes of Muslim women."
Join our new commenting forum
Join thought-provoking conversations, follow other Independent readers and see their replies