Boris Johnson, the Joker and Wonder Woman among 'most popular' children's Halloween costumes
Boris Johnson regarded as 'second scariest celebrity' by British children, research finds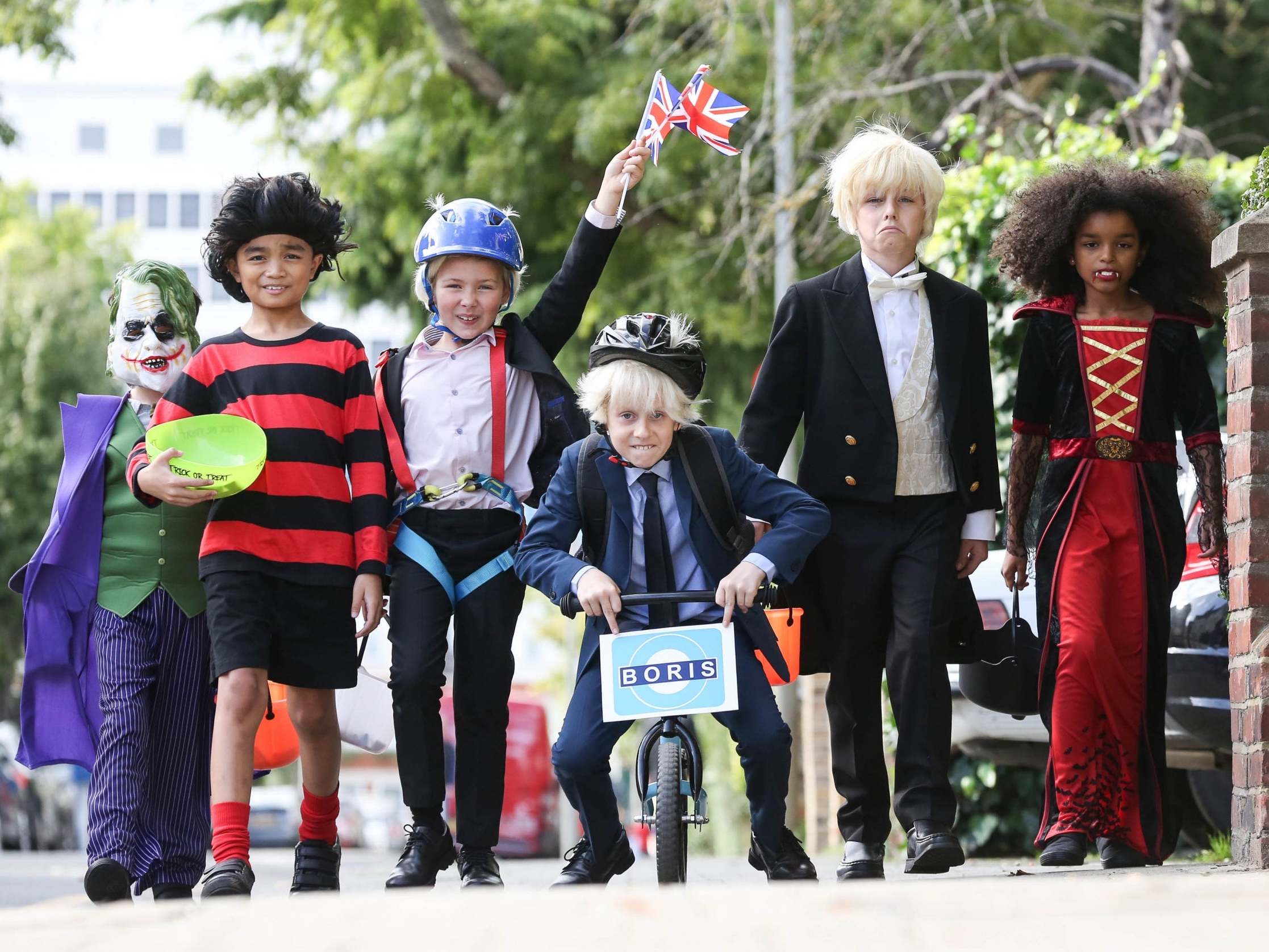 Prime Minister Boris Johnson, superhero Spider-Man and characters from the hit Netflix show Stranger Things are among the most popular children's costumes for this year's Halloween, a survey has found.
In past years, children may have been content dressing up as spooky ghosts, spine-chilling witches and blood-sucking vampires when going trick-or-treating for Halloween.
Nowadays, it seems more youngsters are taking inspiration from pop culture when deciding who or what they are going to transform into on 31 October.
According to a survey of 2,000 British parents and children aged between six and 14 by Beano Studios, a large proportion of families are making light of Brexit for Halloween.
The research, which was carried out in October, found that more than half of British families plan on drawing direct inspiration from the UK's upcoming departure from the European Union with their Halloween costumes and decorations.
More than a quarter said they plan on dressing up as famous British politicians, while one in five said they are going to use Brexit-themed decorations.
Prime Minister Johnson placed 10th on a list of costumes most likely to be worn by children for Halloween this year.
Pennywise the Dancing Clown, from the recently-released supernatural horror It Chapter Two, topped the list, while Marvel favourite Spider-Man came in second place.
Other characters who made the top 20 list included the Joker, Amazonian superhero Wonder Woman, characters from science-fiction television series Stranger Things and characters from video game Fortnite.
More than eight in 10 British children said they prefer to wear Halloween ensembles inspired by pop culture as opposed to conventional costumes.
"Kids today are far more clued up as to what's going on in the world," said Mike Stirling, editorial director of Beano Studios.
31 of the best celebrity Halloween costumes of all time
Show all 31
"With Brexit on everyone's lips, it's unsurprising that we'll be seeing a horde of mini Boris' taking over the streets of the UK this Halloween, with a Jeremy Corbyn or two."
According to the survey's findings, two thirds of British parents and children regard Johnson as the "scariest" celebrity of the 21st century.
However, the celebrity found to spark the most fear among British children was US President Donald Trump, as outlined by the research.
To find out how you can channel 2019's best viral moments for your Halloween costume this year, click here.
Join our commenting forum
Join thought-provoking conversations, follow other Independent readers and see their replies