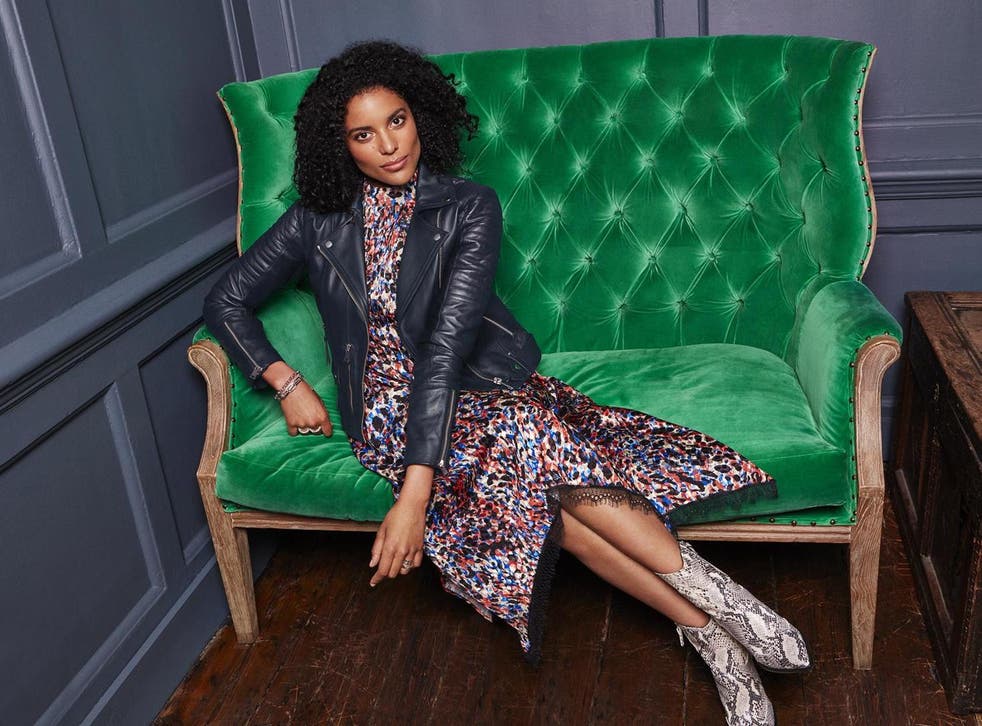 River Island launches fashion brand for older women
'We want to give the forgotten customer a voice'
River Island is launching a fashion label designed exclusively for older women.
The high street retailer's new brand, Harpenne, aims to appease the sartorial needs of those over the age of 40 in order to counteract the widely-believed idea that mainstream fashion brands appeal primarily to a younger demographic.
Harpenne will launch in September and is owned by River Island's parent company, River Island Global Holdings.
As opposed to conforming to fashion's ephemeral trend circuit, Harpenne intends to create timeless clothes that can be worn all year round by older women who might've previously felt ignored on the high street.
There are 120 pieces in total in the collection, with Harpenne stating that all materials have been sustainably sourced and designed to fit a range of body shapes.
Harpenne: New women's fashion brand for over-40s

Show all 14
Standout items include a long-sleeved dress complete with a paint-splattered pattern, an eye-catching scarlet wool coat and a white Victorian lace blouse.
In terms of everyday wear, there's a stone coloured off-the-shoulder jumper, a long black puffer jacket and a pastel blue buttoned shirt with puffed-up sleeves.
Prices start from £25 and go up to £100 for certain dresses.
Fiona Lambert, managing director of business development at River Island, said: "Harpenne was created after noticing a huge gap in the market, we want to give the forgotten customer a voice.
"The pieces within the collection are inspired by culture and individuality. Aimed at women with attitude, Harpenne wants to revolutionise the retail offering so all women can embrace their sense of style and feel confident, no matter what their age."
The Harpenne collection is available to shop from online in September.
Join our new commenting forum
Join thought-provoking conversations, follow other Independent readers and see their replies