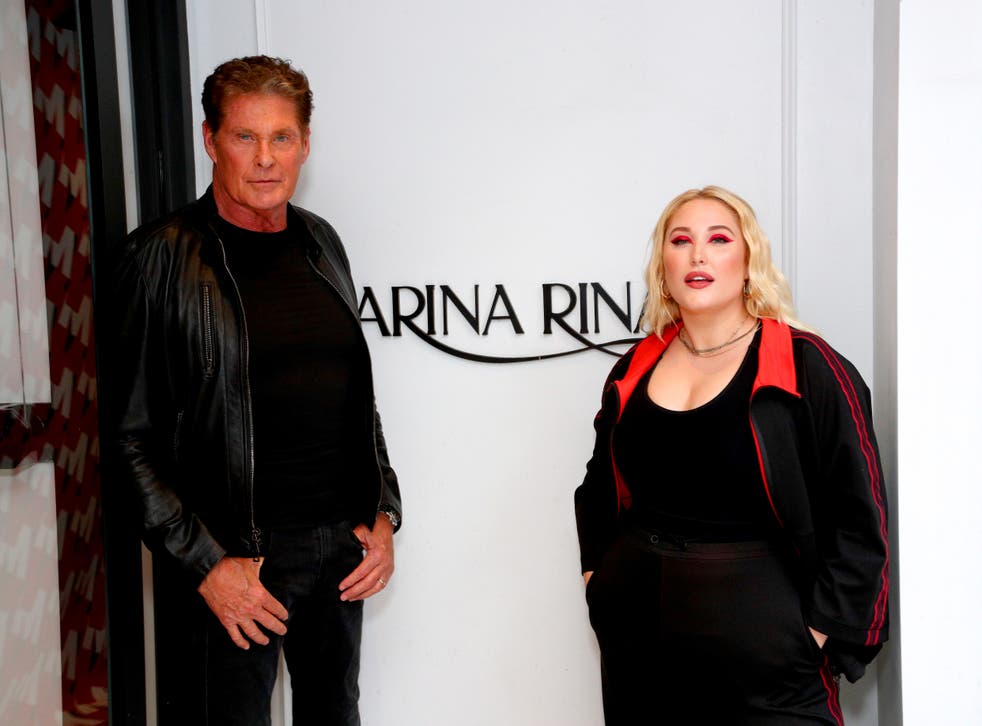 David Hasselhoff's daughter Hayley debuts as European Playboy's first plus-size model
"I hope to inspire women to face their fears of the unknown and to lead a life of purpose," wrote Hayley Hasselhoff
David Hasselhoff's daughter Hayley Hasselhoff is Playboy Germany's newest plus-size cover girl.
The 18-year-old actress and model took to Instagram to announce the news.
She wrote: "I am deeply humbled and honoured to be the first-ever curve model on a European cover of Playboy Germany."
She added: "I am overcome with emotion around what this cover signifies for inclusivity and its greater purpose towards female empowerment."
The reality TV star further mentioned that she and photographer Ellen von Unwerth "chose to celebrate [her] body by shooting in this artful way."
"My relationship with my body has always stemmed from my relationship with my mental wellbeing."
With May being Mental Health Awareness Month, the plus-size model shared that she feels "empowered" to be able to wake up every day and know that she gets to live her life "unapologetically".
"I hope to inspire women to face their fears of the unknown and to lead a life of purpose in which your body does not define you," she wrote.
The reality TV series also shared a message for her younger self: "If there is one thing I would tell my younger self it would be that you are worthy just as you are. Now, more than ever, we should be grounded in the exploration of self and feel encouraged to celebrate ourselves in ways that feel most authentic.
"I can only hope this cover will allow women to know that they are loved, valued, and desired just as they are - right here, right now."
In a second video post, Hasselhoff thanked Playboy for making her "feel at ease" in taking ownership in the celebration behind being the first curve model to grace a cover of the iconic magazine.
She showed further gratitude to Unwerth for capturing the "female gaze behind capturing a sensual story of empowerment."
Hasselhoff is the second curve model to feature on a Playboy cover. In 2016, the Brazilian plus-size model Fluvia Lacerda featured in the Brazilian edition of the magazine.
Join our new commenting forum
Join thought-provoking conversations, follow other Independent readers and see their replies