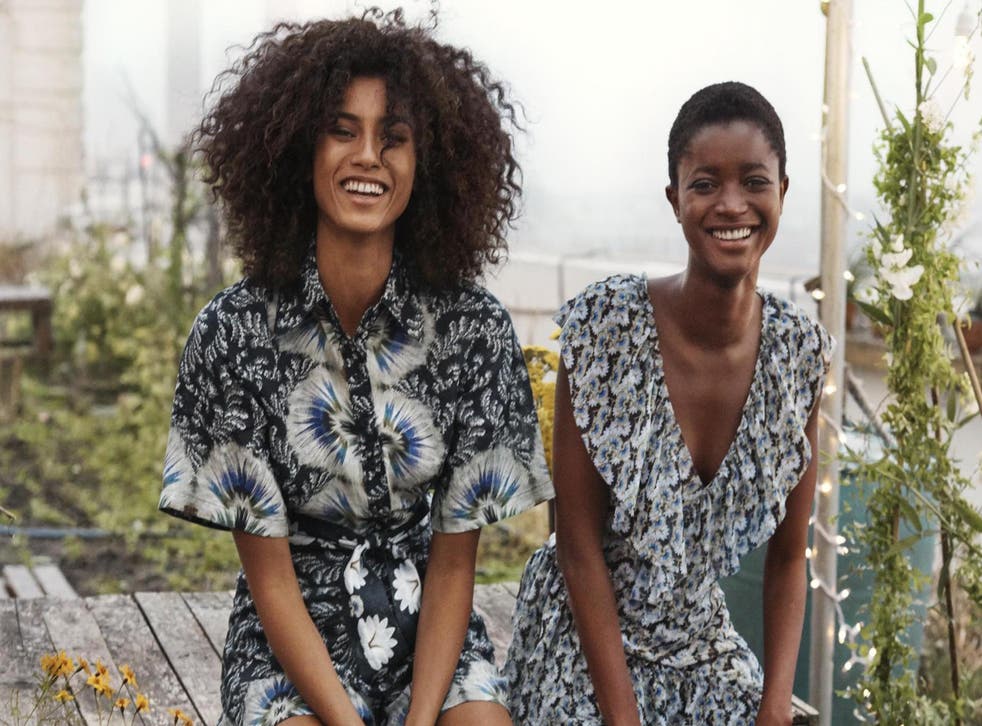 H&M used pineapple leaves and orange peel in its latest conscious collection
H&M has launched its most innovative sustainable fashion line yet.
Every year, the Scandinavian brand unveils its Conscious Exclusive Collection, a concept which was launched in 2010 as a way of championing stylish designs with minimal environmental impact.
But this time around, H&M has taken things one step further with a range that, for the first time, uses two new unconventional materials so as to lower the carbon footprint of its clothes.
These include Piñatex®, a leather alternative made from pineapple leaves and Orange Fiber, which is made from the citrus fruit's peel.
As if turning fruit into fashion wasn't sustainable enough, the collection also includes items made from plastic recycled bottles and shampoo bottles.
H&M Conscious Exclusive Collection Spring 2019

Show all 11
Other eco-friendly materials used to produce the clothes include recycled polyester, organic cotton, organic linen and organic silk.
When it comes to the designs themselves, fans can expect bohemian ruffled maxi-skirts, sharp tailoring and shimmering sequined dresses, while vivid prints add an underlying beachwear aesthetic that spans the entire collection.
There's also springtime jewellery, swimwear and footwear included in the 51-piece collection, with patterned cowboy boots taking centre stage in the latter category. Prices range from £17.99 to £149.99.
Last year, H&M released two Conscious Exclusive Collections, which used recycled silver and ECONYL®, a 100 per cent regenerated nylon fibre from fishnets and other nylon waste.
More than half (57 per cent) of the clothes the brand sells are made from sustainably-sourced materials, but it has pledged to increase this to 100 per cent by 2030.
H&M's Conscious Exclusive Spring 2019 collection is available online and in stores now.
Join our new commenting forum
Join thought-provoking conversations, follow other Independent readers and see their replies