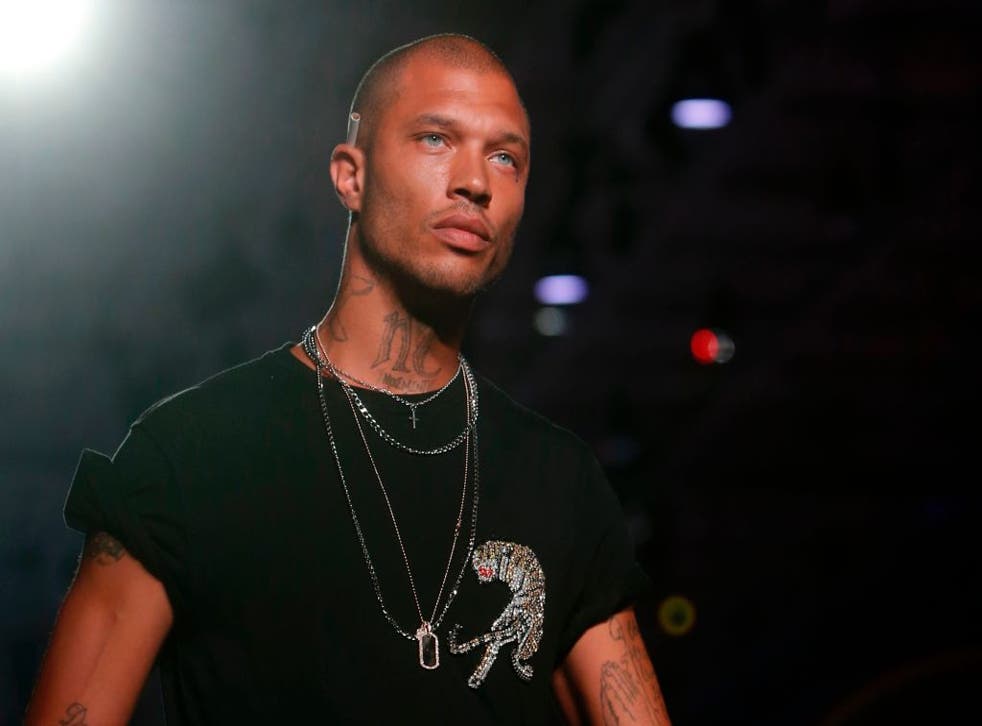 The 'hot felon' who went from prison to fashion week
But it hasn't all been smooth sailing
33-year-old Californian Jeremy Meeks hit the headlines in 2014 when his photo was posted on Facebook by the Stockton Police Department.
With his model-like features, the mugshot garnered worldwide attention, quickly went viral and led to Meeks being dubbed the 'hot felon.'
He was soon snapped up by a modelling agency and on Saturday was walking the runway in designer Philipp Plein's Men's Fashion Week show in Milan.
Meeks was charged with gun possession and resisting arrest and released from Mendota Federal Correctional Institution in March 2016.
He had previously served a nine-year sentence for grand theft from 2002.
But Meeks claims he has now found God and his past convictions do not appear to be standing in his way too much.
Meeks' agent says he is "inundated" with offers of work, The Sun reports.
He walked in New York Fashion Week in February and this weekend took to the runway in Milan.
Meeks walked in Philipp Plein's show, both topless and in a black T-shirt.
It was for Plein that he'd walked in New York too, watched by Kylie Jenner, Madonna and Paris Hilton amongst other celebrities.
With 1.1 million followers on Instagram, a luxury mansion and sports car, the former felon seems to have turned his life around.
And it's all thanks to social media that Meeks found fame.
However he has encountered some problems: in April this year, Meeks was declined entry to the UK and sent back to the States just eight hours after landing at Heathrow.
He'd been due to take part in photoshoots and attend a magazine launch party.
According to his agent, Meeks was "really upset" about being sent back home.

Join our new commenting forum
Join thought-provoking conversations, follow other Independent readers and see their replies