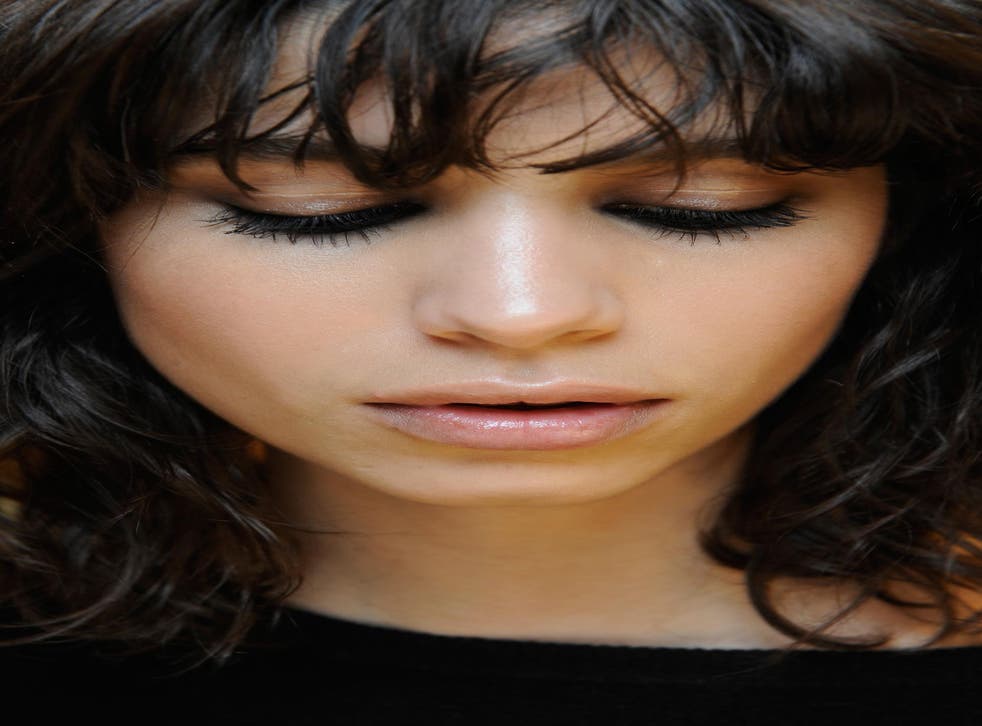 Hot Fuzz: the spring/summer 2016 catwalks are dominated by girls with curls
Skip the straighteners and ditch the serums: summer's key hairstyle is crazy, curly and wildly individual, says Kiki Georgiou
Fashion folklore is full of model transformation stories. They tend to involve a fresh new face whose industry standard girl-next-door mane gets chopped backstage/at a shoot/in the street by a genius hair stylist into something deserving of its own first name and voila, a supermodel gets her wings and the rest of us go asking for that look.
If you haven't asked for The Mica yet chances are you have at least considered it. Mica Arganaraz is the Argentinian model whose glorious nape-grazing cascade of tousled curls and, crucially, unrulyfringe instantly made every look she's worn during this last year that much cooler. Part Joey Ramone, part Patti Smith after a particularly sweaty gig, it's in sync with the androgynous, devil-may-care attitude and strive for individuality that's making fashion exciting right now. The best part? Mica got her hair cut back home in Argentina by a friend without even telling her agent. Talking about a revolution.
Then there's Alanna Arrington who opened the autumn/winter 2016 Altuzarra show in New York and instantly telegraphed Jennifer Beal in Flashdance images to everyone's brain; Natalie Westling whose flame red curls stole the show at Louis Vuitton; and Céline's Frederikke Sofie, whose Rapunzel fuzzy blonde waves were last trimmed by her mother's hairdresser in Copenhagen.
Sure, if we climb back down to earth from Rapunzel's high tower we have to accept that any bright young thing can afford to not brush their hairbut I've kept my best card for last: DVF. Diane von Furstenberg once admitted that she felt insecure about her unruly hair in a world of expensive shiny blowouts. During her 1977 cover for Andy Warhol's Interview magazine the photographer and famous hairstylist, Ara Gallant, asked her to wet her straightened out hair. She agreed and in the resulting cover she looks like a goddess who had a hell of a time in Studio 54. Diane has let her hair do its thing ever since. So this summer, put away the army of frizz-fighting products you've accumulated, softly brush out your hair and let it do its thing, like Barbra Streisand in The Way We Were. "Your girl is lovely, Hubbell"...and she has boring hair.
This summer, don't be Becky with the good hair. Be Diane, be Barbra. Embrace the frizz!
Join our new commenting forum
Join thought-provoking conversations, follow other Independent readers and see their replies