Hot Mesh - Performance wear that works both in and out of the gym
Athleisure, the trend that made tracksuits acceptable daywear, lends itself to summer dressing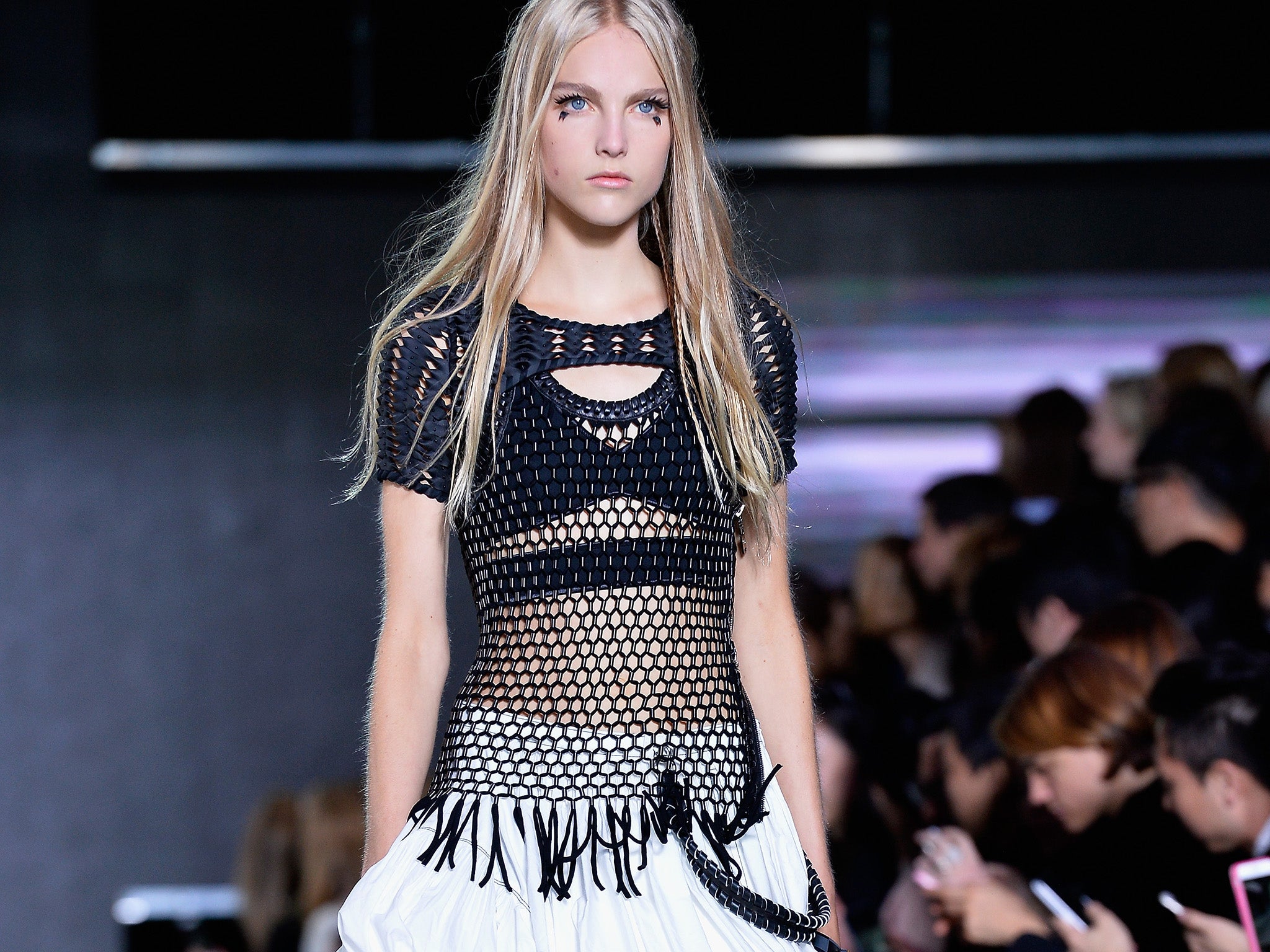 Athleisure has been dominating the fashion consciousness all year. The portmanteau term refers to the trend that exists in the overlap between hip hop-influenced streetwear, of the style long espoused by unisex designers like Astrid Andersen and Nasir Mazhar and designer fashion and sportswear collaborations such as Stella McCartney for Adidas as well as the decorative Adidas Originals line.
The fact that fashion house Chloe styled their spring/summer 2016 summer dresses both alongside and underneath luxed-out nylon zip-up tops, and label-of-the-moment Vetements featured tracksuit bottoms, hoodies and logo-sleeved tops on the catwalk, made it official: head-to-to sportswear is a look to be seen in, too good to waste on a workout.
But add non-breathe nylon with optimistic summer temperatures, and it's a recipe for disaster. But there are a number of ways to wear the trend and stay cool in both senses of the word. On the one hand, a brash, hip hop take on the trend, with a preponderance of logos and underwear-flaunting sheerness; or for a more subtle version, the kind of posh performance-wear that could work in and out of the gym. Both rely on mesh – for fashion and simultaneously for function. A rare combo.
The modern way to wear mesh is not as a Dancing On Ice second skin, but instead as a loose-fitting over-layer. All-black is the easiest to pull off, the point being texture rather than colour. Show off a sleek sports bra or crop top under an oversized tunic; any girl who's ever borrowed her boyfriend's oversized basketball vest as a summer dress will know how cute and flattering a look it is.
Otherwise try a flash of airtex, a holey material like chunky fishnet, on contrast sleeves or cut-away panels. Even the LBD has had a holey update, with airtex patches for a sling-in-the-suitcase holiday evening or festival outfit. Accessories like a backpack or bumbag look fab in mesh texture, are an easy way to update your look, and are versatile enough to take to the gym or anywhere else.
Hot mesh on the high street
Show all 9
Join our commenting forum
Join thought-provoking conversations, follow other Independent readers and see their replies