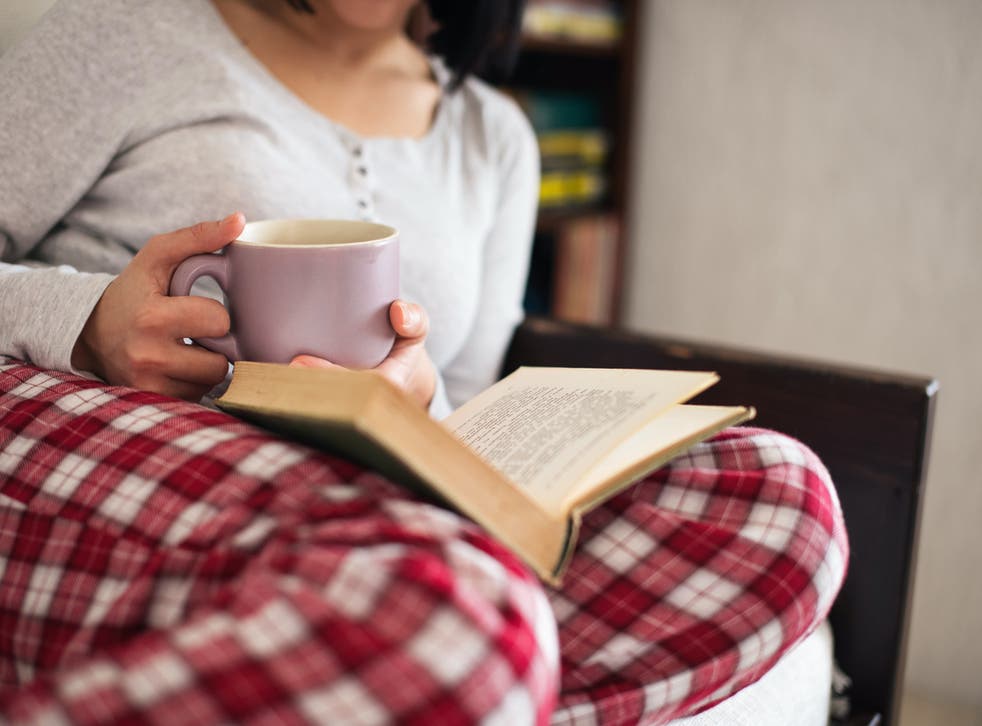 Revealed: How much Brits wear their pyjamas when not sleeping
Are you reading this in your pyjamas? Perhaps while snuggled up in an armchair sipping a cup of tea? Maybe you're even on your way to the shops.
Well the chances are, you won't be the only one.
A new study has discovered just how much we wear our pyjamas when we're not sleeping.
According to research by department store Liberty, PJs are now completely acceptable daywear, whether for lounging around at home or out and about in public.
14 per cent of people change into their PJs before eating their dinner in the evening, and 13 per cent of women consider going shopping in their sleepwear perfectly acceptable.
90 per cent of the 2,000 people surveyed admitted to wearing pyjamas while relaxing at home.
Perfectly acceptable, most people would agree. But perhaps more divisive is the finding that one in six Brits change into their PJs on planes (whether this is for long or short-haul flights isn't clear), and incredibly, three per cent of us have worn sleepwear at work.
This may sound shocking to some, but sleepwear as outerwear has been a dominant trend for the past few years, with celebrities such as Cara Delevingne, Suki Waterhouse and Rihanna showing just how stylish it can look.
Despite that, incidences of people wearing pyjamas in supermarkets have sparked controversy in the past.
Earlier this year, a man called for Tesco to ban shoppers from wearing PJs in store.
The "pyjama row" erupted after a customer posted a message on the supermarket's Facebook page asking managers to enforce new rules alongside a picture of two women wearing dressing gowns.
However, Tesco branded the ordeal "not a big issue."
When it comes to comfort, whether you prefer wearing baggy trousers and a T-shirt, a matching flannel set, a nightie or a onesie, it's hard to beat pyjamas.
Let the loungewear love continue.
Join our new commenting forum
Join thought-provoking conversations, follow other Independent readers and see their replies