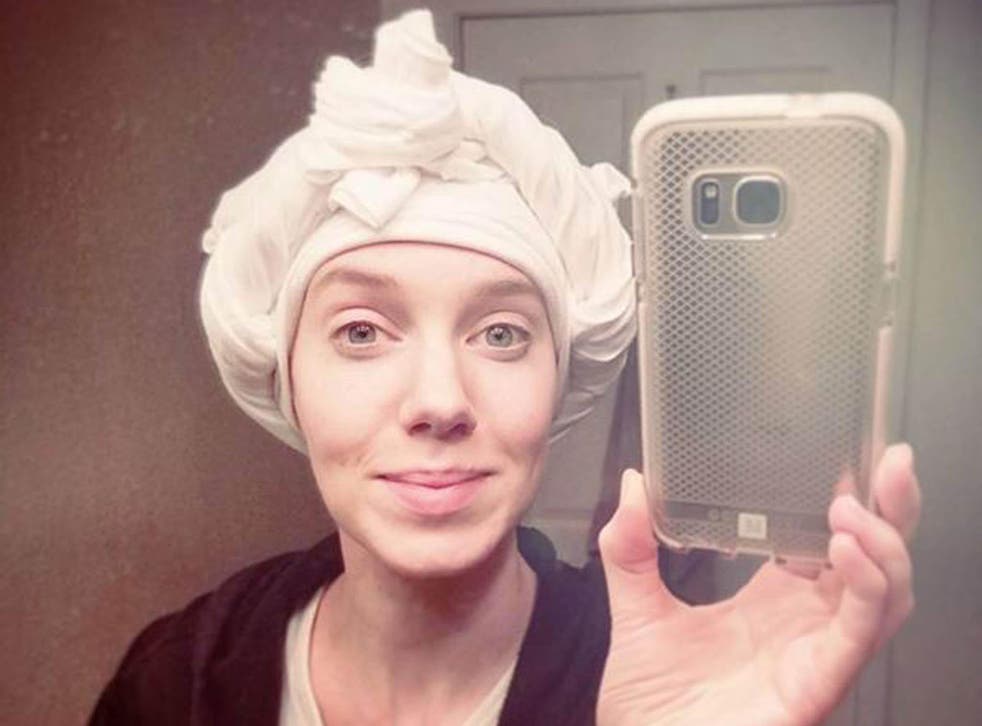 How to dry your hair without heat damage: Plop it (yes, really)
The technique also gives hair more bounce and definition 
Hair plopping is the new heat-free hair styling technique that has taken the curl community by storm.
People have taken to Instagram to post photos of their hair being plopped claiming that the method gives curls better bounce and definition.
Not only is drying your hair time consuming but the heat produced from the hairdryer can harm your locks too; that's where plopping comes in. The American trend for defining unruly curls with zero heat damage means you can style tresses with minimal fuss.
The comeback curl

Show all 6
So what does it involve? All you need to do is quite literally plop your hair into a t-shirt.
The first step is to remove any excess water from your hair and apply a leave in conditioner. Next, take a clean and dry cotton t-shirt and lay it flat on a surface with the sleeves and neck pointing towards you.
Then, simply flip your hair into the t-shirt and wrap it up. Use the sleeves to tie it to your head and leave to dry while you go about your business. Once dry, remove to reveal fizz-free curls.
While this method works best on naturally coiled locks it can also help those with straight hair create fuss-free beach waves.
Register for free to continue reading
Registration is a free and easy way to support our truly independent journalism
By registering, you will also enjoy limited access to Premium articles, exclusive newsletters, commenting, and virtual events with our leading journalists
Already have an account? sign in
Register for free to continue reading
Registration is a free and easy way to support our truly independent journalism
By registering, you will also enjoy limited access to Premium articles, exclusive newsletters, commenting, and virtual events with our leading journalists
Already have an account? sign in
Join our new commenting forum
Join thought-provoking conversations, follow other Independent readers and see their replies