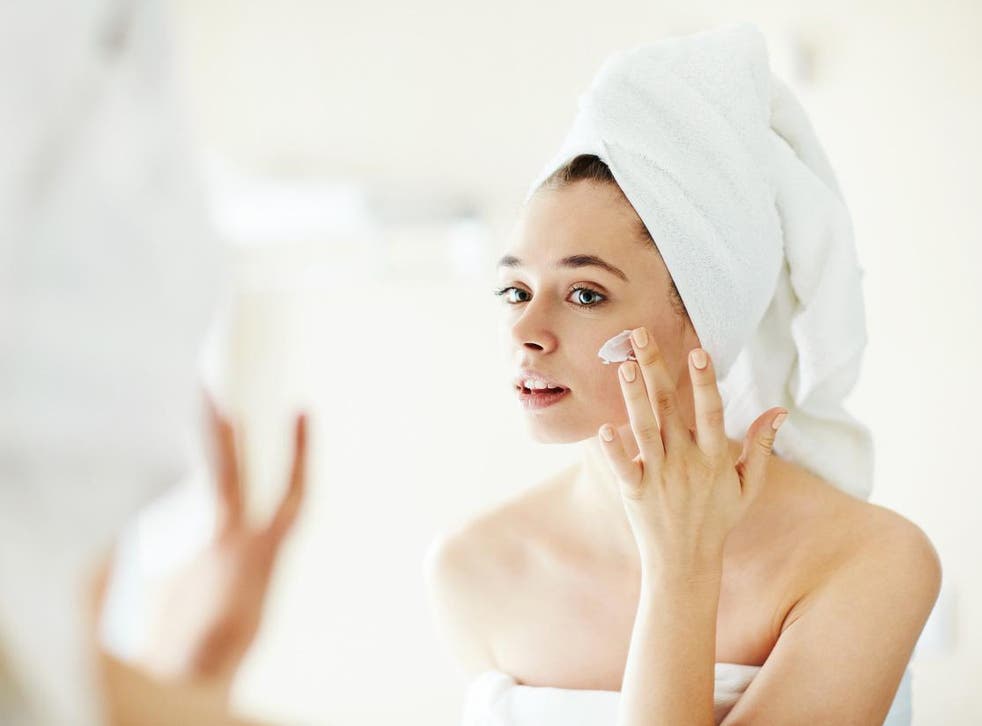 How to use acids in your skincare routine
As one of the most saturated industries, it can be tough to keep up with the latest ingredients and products in the skincare world.
From creams and serums to cleansers and toners, it often feels like a never-ending cycle of lotions and potions that promise to make you look 10 years younger.
Enter, the latest buzz word in beauty – acid.
Something most of us associate with monthly facials or that episode of Sex and the City where Samantha decides to get a chemical peel, the word might scare you, but fear not.
Nowadays, on the back of recommendations from the beauty world's elite, acids are quickly becoming a staple on our bathroom shelves and, in proper dosages, can make for clearer and brighter skin.
But are they for everyone and, if so, which one should you be using? To help clear up matters, we've put together a simple, go-to guide on acid skincare.
AHA or BHA?
While all acids have an exfoliating effect, AHAs tend to work at the surface layer of the skin only, working to brighten your complexion and can be used by most skin types.
On the other hand, BHAs penetrate deeper to remove dead skin cells and clogged pores, making them ideal for people who have acne or oily skin, with blackheads and whiteheads.
Glycolic Acid
Categorised as an AHA, glycolic acid is often referred to as the holy grail of acids. This is because its benefits, which include sloughing off dead skin, uneven texture, pigmentation and dryness, can be reaped by any user.
The ultimate exfoliator, it's much more gentle on the skin than abrasive scrubs and can be found in anything from peels and moisturisers to serums. It's also the AHA which has the smallest molecule size, meaning it can penetrate the skin easily.
While it can be used daily, we recommend introducing it into your routine every two or three days to begin with.
Salicylic Acid
Regarded by many as the main player in BHAs, salicylic acid dives deep into congested skin to relieve clogged pores and blackheads while reducing bacterial growth. A hero ingredient, it's best for people with acne prone skin but also works wonders for anyone in the midst of a breakout – hence the reason you'll find it in many spot treatments.
What's more, it can also penetrate oily skin, resulting in a serious deep clean and works as an anti-inflammatory, which can help calm angry acne.
Hyaluronic Acid
While AHAs and BHAs both offer exfoliation, hyaluronic acid (HA) tackles hydration. A natural humectant – which means it attracts and retains moisture – it's hailed as a wonder ingredient that can restore hydration to your skin while boosting firmness and plumpness.
Retinol
A form of vitamin A, retinol is famed for its anti-ageing properties and ability to tackle several different skin concerns at once, including sun damage, fine lines, pores, acne and overall texture.
When it comes into contact with skin, the product works hard to increase cell turnover, and stimulate collagen and elastin production, leaving you with hydrated skin that's smoother and more even-toned.
While it's suitable for most skin types, if you have underlying skin conditions like eczema or rosacea, it's important to be aware that using a high strength retinol product could enhance inflammation.
As such, you should gradually introduce it into your skincare routine and make sure to prep with moisturiser beforehand.
They also have the potential to make skin more sensitive to UV exposure so you should always follow with an SPF 30 or higher.
Register for free to continue reading
Registration is a free and easy way to support our truly independent journalism
By registering, you will also enjoy limited access to Premium articles, exclusive newsletters, commenting, and virtual events with our leading journalists
Already have an account? sign in
Join our new commenting forum
Join thought-provoking conversations, follow other Independent readers and see their replies